California wildfire: US govt approves aid for victims as thousands of firefighters try to contain flames; 6 killed so far
The US government approved aid for the victims of California wildfire as thousands of firefighters are still battling to contain the flames
Redding: The US federal government approved aid on Sunday for California as thousands of firefighters battled to contain a series of deadly raging wildfires that have killed six people, including two young children and their great grandmother, and destroyed hundreds of buildings.
The largest of the fires menacing the state has nearly doubled in size, while another pushed thousands of people to flee and a third forced the partial closure of the popular Yosemite National Park.
A huge column of smoke rotated rapidly above the massive Carr Fire with such strength it looked like a tornado in a fire whirl sometimes dubbed a "firenado." Melody Bledsoe, 70, and her two great-grandchildren James and Emily Roberts — aged just five and four respectively — died as the fire consumed their rural trailer home. The blaze also killed two fire workers, Cal Fire said.
Another firefighter died in the Ferguson Fire.
In declaring an emergency in California, President Donald Trump "ordered federal assistance to supplement state, tribal and local response efforts due to the emergency conditions resulting from a wildfire beginning on 23 July," the White House said.
The Federal Emergency Management Agency "is authorized to identify, mobilize and provide at its discretion, equipment and resources necessary to alleviate the impacts of the emergency," it said.
The Carr Fire in northern California — which began on 23 July— has consumed 80,906 acres (32,749 hectares), up from 48,312 on Friday, according to Cal Fire, the state's Department of Forestry and Fire Protection.
"Winds, high temperatures and dry vegetation still have the potential to fuel fire growth. Fire spread has been active in all directions and has made significant runs," Cal Fire said.
Governor Jerry Brown on Friday asked for federal assistance "to save lives and to protect property," his office said in a statement.
He asked for help, including military aircraft, shelter supplies and water for 30,000 evacuated residents in Shasta County, in north-central California, where the Carr Fire has grown "uncontrollably," the statement said.
Brown declared a state of emergency in Shasta and ordered National Guard forces to assist the 3,400 fire personnel already trying to contain the Carr Fire, which has destroyed 500 structures.
More than 1,300 firefighters are battling the fast-moving Cranston Fire, which began on Wednesday and forced the evacuation of about 7,000 people, the US Forest Service said.
It added that the hazards created by Cranston and another fire have caused the temporary closure of all US Forest Service lands within the Santa Rosa and San Jacinto Mountains National Monument.
A 32-year-old man has been arrested and charged with 15 arson counts, including for the Cranston Fire.
The Ferguson Fire has encroached upon the Yosemite National Park in central California, forcing the partial closure of the popular attraction.
"Firefighters worked through the night extending and strengthening containment lines, while also monitoring a small fire that jumped a line Friday afternoon," according to InciWeb, the Forestry Service's incident information website.
2017 was the worst on record for wildfire devastation in California, with more than 40 deaths and around 9,000 structures destroyed, following fires that ravaged the Napa and Sonoma wine regions.
Find latest and upcoming tech gadgets online on Tech2 Gadgets. Get technology news, gadgets reviews & ratings. Popular gadgets including laptop, tablet and mobile specifications, features, prices, comparison.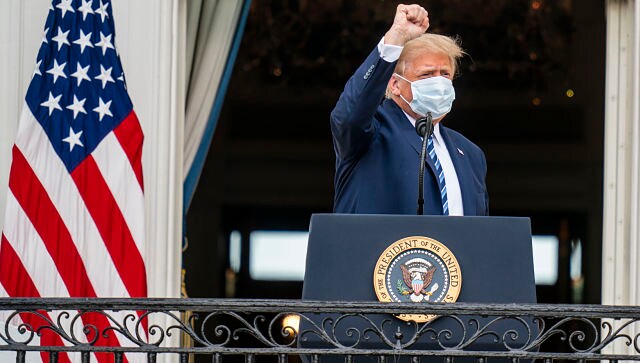 World
Earlier this week, Trump also had to court voters in Iowa, a state where he is neck and neck with Joe Biden, though he won the state by 9 points in 2016
Entertainment
Kangana Ranaut claims the film industry runs on an unwritten rule of "you hide my dirty secrets I will hide yours," in response to top Bollywood filmmakers and producers moving the Delhi high court against media houses and journalists for "defaming the industry."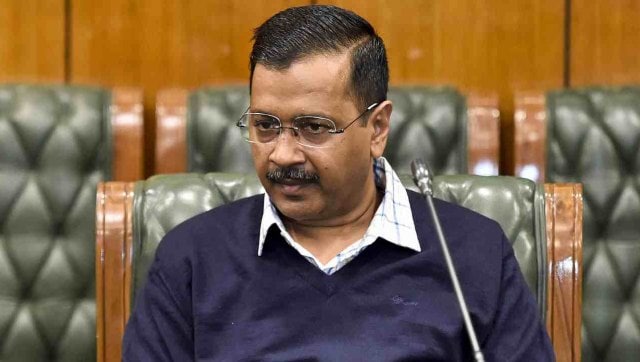 India
Delhi has recently recorded an air quality index (AQI) of 315, which falls under 'very poor' category. The last time the air quality hit such a poor level was in February