California community debates 'saffronising' textbooks, Dalits, rewriting of South Asian history
By Deepika Sarma
While people on the Indian subcontinent slept through the early hours of Friday morning, a contentious hearing on South Asian history concluded in San Francisco, where over 200 people, most of South Asian origin, came forward to speak. One side, a lobby of Hindu groups, is concerned with presenting a view of Indian history that they are comfortable with – one that they say doesn't lead to Hindu children being bullied at school and that ensures "Hinduism and Indian history are accurately and equitably represented".
The other side, a coalition of groups across religion, caste, nationality and gender called South Asian Histories For All (SAHFA), see this as an attempt to sanitize South Asian history by playing down India's patriarchal, casteist past, portray Hindus as the original inhabitants of India, and deny the positive contributions of non-Hindus.
Since the end of 2015, the California State Board of Education has been on a drive to revise its curriculum framework to reflect diversity. On Thursday, 19 May, a final public hearing was held before the Instructional Quality Commission to decide on revisions to the framework suggested by the Hindu groups and SAHFA. The stakes are high, as other American states also use California's framework as the basis for their own curricula.
The "saffronising" of textbooks isn't limited to Gujarat or Karnataka, or even just India. The American Hindu groups in the California battle include the Hindu American Foundation (HAF), whose founding members have links to the Sangh Parivar; the Hindu Education Foundation, a project of the Hindu Swayamsevak Sangh, and the religious research group Uberoi Foundation. They want to rename the Indus Valley Civilization "Sindh-Saraswati", delete any mention of Guru Nanak's challenging of caste, and further what SAHFA calls the "oppressor Muslims vs persecuted Hindus' narrative of Hindu nationalism". In one of their most controversial moves, they've tried to get the term 'Dalit' deleted from the South Asian history taught in school curriculum. One of the Uberoi Foundation's comments among the edits says, "Dalit is not a term from Sanskrit, nor from Hindu social history but a contemporary political construct to gain leverage mostly in elections and for economic concessions."
The move to eradicate mentions of the word 'Dalit' was denied at Thursday's public hearing. (In the recent past, the Hindu groups have also been unsuccessful in deleting a reference to India being a patriarchal society. But the battle to alter textbooks has been going on for long – since 2006.)
The other point of contention between the groups is about using the term 'South Asia' in some instances in history textbooks, instead of just 'India', to describe the pre-1947 geographical region that now includes India and surrounding countries such as Pakistan, Nepal and Bangladesh. The Hindu groups favour the use of the term 'India' – HAF co-founder Suhag Shukla and media professor Vamsee Julurihave defended their cause passionately in the Indian media – and on this point they were successful. The California Board of Education rejected the use of the term 'South Asia' at the hearing.
SAHFA supports the edits to the textbooks suggested by scholars from the South Asia Faculty Group and the Dalit Bahujan Faculty Group, along with some suggestions of their own."We will not let the histories of South Asia be erased," says Thenmozhi Soundararajan, a trans media artist and one of the founders of the Dalit History Month project, a member of the SAHFA coalition. Soundararajan is critical of the push for a "historical revisionism that allows people who have benefited from caste privilege not to look at the consequences of it."
Harjit Kaur of the Sikh Coalition, which is part of SAHFA, told the media that she had been called a Khalistani for objecting to similar right-wing revisions that want to suggest Sikhism's rise was not a reaction to Brahminical power, and instead a reaction to the Mughals. "This argument is very demeaning to us," Kaur said. "Their edits run a lot deeper than just textbook edits. They want to usurp Sikhs back into Hinduism."
Professor Juluri, who submitted alternative edits to history text books days before the San Francisco hearing, has stated that "what is seriously wrong right now is precisely the approach of the people who want to teach the children 'what is wrong'." In March, he said, "This is not a religion studies curriculum we are talking about, but world history, and India's place in it."
However, many consider understanding 'what is wrong' in South Asian history as key to addressing today's problems. "It was an incredibly charged, emotional and intense issue," Soundararajan told me on the phone, and added that women have been the driving force of the campaign. "At the hearing, there was poignant testimony after poignant testimony, some by people who had never come out publicly as Dalit before, including my father." Soundararajan, herself a vocal advocate for Dalit rights, particularly Dalit women's rights, believes that that is the power of history – it forces you to confront current inequalities. "If we know our mistakes in the past, we can fight it in the present," she said.
Earlier this month, the HAF published a report that suggested negative portrayals of Hinduism (including a focus on caste) was one of the reasons that Hindu children were being bullied at school. That is one of the grounds on which they opposed the representation of caste in California textbooks."One side was talking about bullying," says Soundararajan. "The other side was talking about atrocities and murders." According to a 2010 report by the National Human Rights Commission on the Prevention of Atrocities against Scheduled Castes, a crime is committed against a Dalit person every 18 minutes in India.
In the meanwhile, perhaps we ought to take a closer look at our own school textbooks in India. What exactly do they tell us about caste and religion and identity? It's time we paid attention.
The Ladies Finger is a leading online women's magazine.
Find latest and upcoming tech gadgets online on Tech2 Gadgets. Get technology news, gadgets reviews & ratings. Popular gadgets including laptop, tablet and mobile specifications, features, prices, comparison.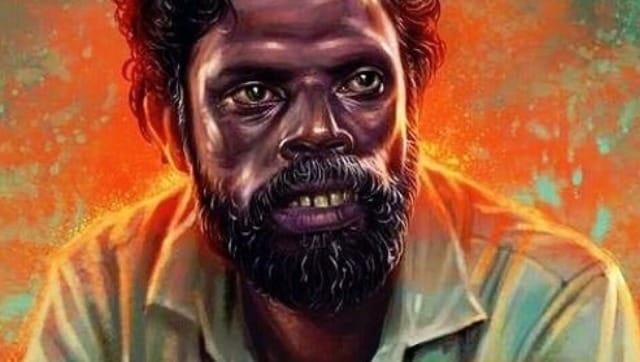 Entertainment
Kammatipaadam is a 2016 Malayalam movie directed by Rajeev Ravi, which captures in a simple yet profound manner what land means to Dalits.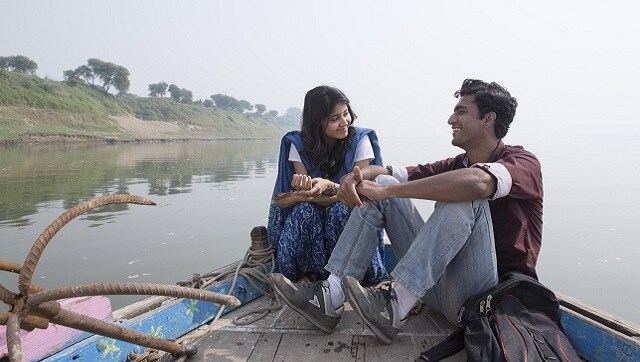 Entertainment
In post-constitutional India, the meeting points of two castes or of people from two historically opposed castes, has become a vantage point for understanding the process of society's democratisation.
India
As long as we allow people with colonial mentalities to act as the self-appointed gatekeepers of our own history, culture, and knowledge systems, placing them upon a pedestal because of their accents or social circles, the process of decolonisation is incomplete.