By-election triggered by constitutional crisis puts Australian government at risk of losing power
Australia's conservative coalition government is at risk of losing power after a new poll revealed the opposition Labor Party is neck-and-neck in a knife-edge by-election
Melbourne: Australia's conservative coalition government is at risk of losing power after a new poll revealed the opposition Labor Party is neck-and-neck in a knife-edge by-election triggered by a constitutional crisis.
A by-election is being held in the Sydney seat of Bennelong after government member of parliament John Alexander was forced to resign after he declared he held dual British citizenship.
Under the Australian constitution, dual citizens cannot hold federal office. Alexander is among eight Australian politicians who have left parliament because of dual citizenship.
The coalition government is hanging onto power by just one seat. If it loses the Bennelong by-election, it will be plunged into minority government.
A second by-election is being held in Queensland state but the government is widely expected to win that one.
Alexander has renounced his British citizenship and is standing in the 16 December by-election for his old seat.
Labor candidate Kristina Keneally, a former high-profile New South Wales premier, is polling 50-50 with him in two-party preferred polls.
Alexander, a former tennis champions, is leading by just three percentage points in the primary vote; that is more than eight percent down on his primary vote when he won the set in a general election in July 2016.
The poll, published in the Saturday Telegraph, shows the Labor Party snatching a 10 percent swing, meaning it could win the seat and be in striking distance of being in a position to form a government.
Labor Party leader Bill Shorten has declared the by-election a referendum on the government's performance, which has been hit by internal fights, poor poll performances and widespread criticism over its handling of policy on asylum seekers.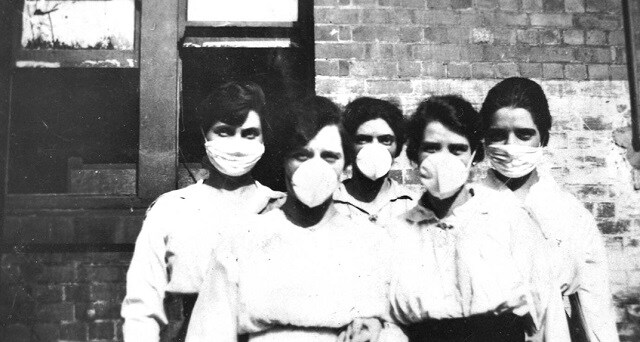 World
Modern day technology has helped researchers track which interventions work well and which ones don't, a privilege unavailable in 1918
Photos
Earthquakes are quite rare in Australia's populated southeast. Notably, this earthquake was the biggest one to strike Australia since a magnitude 6.6 earthquake struck closer to the northwest coastal town of Broome in 2019.
World
The quake's epicentre was near the rural town of Mansfield, about 200 kilometres northeast of Melbourne, and was at a depth of 10 km.