Bus plunges off cliff in Brazil, 54 killed
RIO DE JANEIRO (Reuters) - Brazil's government on Sunday said 54 passengers died when a bus plummeted over a cliff in the southern Brazilian state of Santa Catarina. The bus, carrying a group of evangelical Christians to a religious event in the neighboring state of Parana, swerved off a curve on Saturday and fell hundreds of meters before crashing in a wooded area. Rescue crews were still trying to recover bodies of victims on Sunday
RIO DE JANEIRO (Reuters) - Brazil's government on Sunday said 54 passengers died when a bus plummeted over a cliff in the southern Brazilian state of Santa Catarina.
The bus, carrying a group of evangelical Christians to a religious event in the neighboring state of Parana, swerved off a curve on Saturday and fell hundreds of meters before crashing in a wooded area.
Rescue crews were still trying to recover bodies of victims on Sunday. At least six survivors, including two children, were being treated for injuries.
The bus was about 10 km (6 miles) from the city of Joinville when it crashed. Highway and weather conditions at the time were good, a police spokesman said.
Though no immediate cause for the crash had been determined, police said it appeared the brakes on the bus had failed.
President Dilma Rousseff expressed her sympathy for the family and friends of the victims.
Brazil has some of Latin America's deadliest roads.
Despite nearly a decade of sustained economic growth that only slowed in recent years, the country has done little to improve or expand its infrastructure.
Brazil averages more than 18 highway deaths per 100,000 people per year, compared with only about 10 in high-income countries, according to a report by the Inter-American Development Bank. The tolls in Argentina, Colombia and Chile average about 13.
(Reporting by Paulo Prada; Editing by Janet Lawrence)
This story has not been edited by Firstpost staff and is generated by auto-feed.
Find latest and upcoming tech gadgets online on Tech2 Gadgets. Get technology news, gadgets reviews & ratings. Popular gadgets including laptop, tablet and mobile specifications, features, prices, comparison.
World
Navalny was arrested on 17 January when he returned to Moscow from Germany, where he had spent five months recovering from a severe nerve-agent poisoning that he blames on the Kremlin and which Russian authorities deny
Sports
The victims were identified as president Lucas Meira and players Lucas Praxedes, Guilherme Noé, Ranule and Marcus Molinari, the club said. The pilot was not identified. There were no survivors.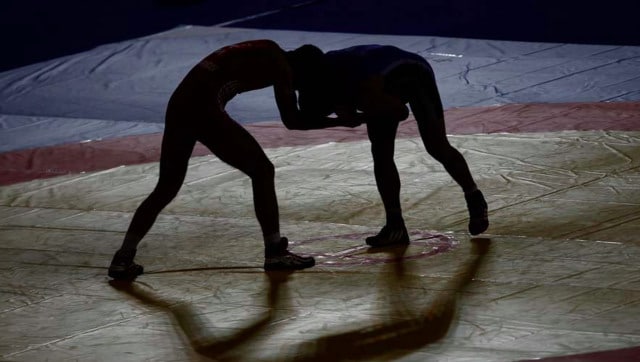 Sports
SAI has also requested the Indian Olympic Association (IOA) to sensitise all National Sports Federations (NSFs) to follow the COVID-19 protocols strictly and ensure safety of athletes.