Burundi's president skips talks amid crisis to campaign for third term
Burundi's president skipped regional talks on Monday aimed at brokering a deal to end weeks of unrest in the country, choosing instead to campaign for his controversial third term
Burundi: Burundi's president skipped regional talks on Monday aimed at brokering a deal to end weeks of unrest in the country, choosing instead to campaign for his controversial third term.
Leaders of the five-nation East African Community (EAC) bloc had been due to meet  Monday in the Tanzanian city Dar es Salaam.
"President Pierre Nkurunziza will not attend the summit," said spokesman Gervais Abahiro, adding that Foreign Minister Alain Aime-Nyamitwe would take his place.
Nkurunziza will instead lead his presidential campaign in Burundi's central Mwaro and Gitega regions.
The crisis in Burundi surrounds Nkurunziza's bid to stand for a third consecutive five-year term in office, a move branded by opponents as unconstitutional and a violation of a peace deal that brought an end to years of civil war in 2006.
More than 70 people have been killed in more than two months of protests and a failed coup attempt, with almost 144,000 refugees fleeing into neighbouring nations.
Parliamentary and local elections held last Monday were boycotted by the opposition.
The UN electoral observer mission said the polls took place "in a tense political crisis, and a climate of widespread fear and intimidation". Results are yet to be released.
There are fears the current crisis could plunge the impoverished, landlocked country back into civil war.
During the first summit on 13 May , a general staged a failed bid to unseat Nkurunziza while the president himself attended the talks. Nkurunziza did not attend a second summit on 31 May.
The EAC bloc includes Burundi, as well as Kenya, Rwanda, Tanzania and Uganda. But Rwandan President Paul Kagame, who has called on Nkurunziza to step down from power, is also not attending the summit, officials in Kigali said.
AFP
Find latest and upcoming tech gadgets online on Tech2 Gadgets. Get technology news, gadgets reviews & ratings. Popular gadgets including laptop, tablet and mobile specifications, features, prices, comparison.
First Cricket News
The Japanese Football Association announced on Monday that Japan is withdrawing its bid to host the 2023 Women's World Cup, just days before football's world governing body holds a vote to determine the successful candidate.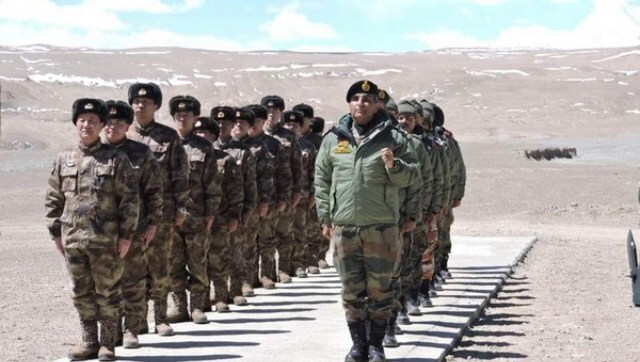 India
On Tuesday, both India and China are expected to deliberate on the implementation of an agreement arrived at the first round of the Lt General talks on 6 June, the sources said.
India
Commissioner of Health and Family Welfare issues show-cause notice to hospitals under the Karnataka Private Medical Establishment (KPME) Act, 2007.