Burundi, Morocco troops accused of Central African Republic abuse - U.N. | Reuters
UNITED NATIONS The United Nations said on Monday it had received new allegations of sexual abuse and exploitation against U.N. peacekeepers from Morocco and Burundi in Central African Republic, including one that involved a 14-year-old girl
UNITED NATIONS The United Nations said on Monday it had received new allegations of sexual abuse and exploitation against U.N. peacekeepers from Morocco and Burundi in Central African Republic, including one that involved a 14-year-old girl.
There have been dozens of such accusations against peacekeepers in Central African Republic, where the U.N. peacekeeping mission, known as MINUSCA, assumed authority from African Union troops in September 2014.
U.N. spokesman Stephane Dujarric said Burundian peacekeepers had been accused of raping a 14-year-old girl earlier this month, while a Moroccan soldier had been accused of engaging in an exploitative sexual relationship with a woman in February.
Dujarric said Morocco and Burundi had been notified of the allegations. Once notified, a state has 10 days to tell the United Nations if it intends to investigate the accusations. If it does not, the world body will conduct its own inquiry.
"The Moroccans so far have indicated that they will investigate," Dujarric said.
A U.N. peacekeeping spokesman said Burundi had until the end of the week to report back on whether it could conduct an inquiry.
The United Nations pledged to crack down on allegations of abuse to avoid a repeat of past mistakes. The previous head of the U.N. mission in Central African Republic, Babacar Gaye, resigned last August and some 800 Congolese peacekeepers were repatriated last month.
The United Nations reported 99 allegations of sexual exploitation or sexual abuse involving U.N. staff members across the U.N. system last year, a sharp increase from the 80 allegations in 2014. The majority, 69, involved personnel in 10 peacekeeping missions.
The United Nations currently has 106,000 troops and police serving in 16 peacekeeping missions.
Allegations of sexual abuse have also made against European troops deployed in Central African Republic. French troops have been in the country since December 2013, while European Union troops were there from April 2014 to March 2015.
In December, an independent review panel accused the United Nations and its agencies of grossly mishandling allegations of child sexual abuse by international peacekeepers in Central African Republic in 2013 and 2014.
Dujarric said on Monday the U.N. mission in Central African Republic had also received new allegations of sexual abuse by U.N. and non-U.N. forces and civilians in the Kemo prefecture that occurred in 2014 and 2015.
He said the mission would send a team to the area to gather information.
(Reporting by Michelle Nichols; Editing by Peter Cooney)
This story has not been edited by Firstpost staff and is generated by auto-feed.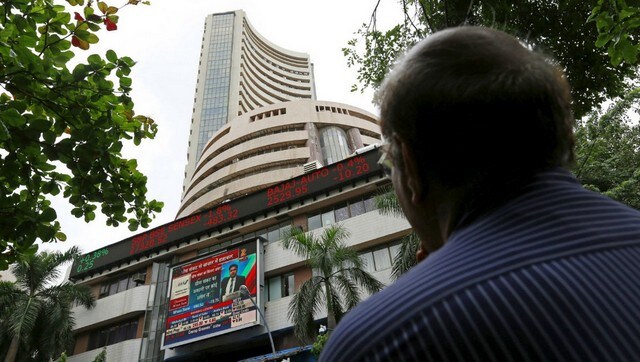 India
Elsewhere in Asia, bourses in Shanghai, Hong Kong and Seoul ended on a positive note, while Tokyo was in the red
Sports
The decision to exclude France's 'enfant terrible' was proposed by the federation's new technical director Nicolas Escude in tandem with French Davis Cup captain Sebastien Grosjean.
Arts & Culture
Catherine Russell, 65, is the driving force behind Perfect Crime, a rollicking whodunit that has been on Big Apple billboards since 1987.