Brussels attacks: No quick fixes in Europe's confrontation with the enemy within and the enemy without
Brussels: The IS networks have been far more extensive than previously assumed. From the raids after the Paris attacks
24 March: A placard at the Maelbeek metro station in Brussels read: 'Why? Pourquoi? Halum?' Maelbeek station is one sites of the triple bomb attacks on 22 March that ripped through Brussels — the bustling city that hosts the Continent's bureaucracy.
Israel's minister for intelligence, rather creatively, pinned down the 'why' to the Belges' penchant for "eating chocolates and enjoying life". However, if one were to put aside ludicrous statements for a bit, the 22/3 attacks were bloody chronicles waiting to unfold in Brussels. That no society can unassailably fortify itself against a certain amount of discontent — or even terrorist attacks — is a given. However, feeding into such discontent and inadvertently expanding the scope for such attacks, whether through structured policies, mainstream political narratives, or through bridgeable gaps in the intelligence mesh, is another matter.
Spotty intelligence
After the Brussels attacks, Turkey's president Recep Tayyip Erdoğan in a press conference said that Ibrahim el-Bakraoui — one of the Bakraoui brothers who blew himself up in the Zaventem airport— was caught in Turkey in June 2015, and deported to the Netherlands. He said that Turkey informed both Dutch and the Belgian authorities. Ibrahim el-Bakraoui had also been sentenced to nine years in prison for attempted robbery at a currency exchange office in 2009. Additionally, the Interpol was on the look out for him after the Paris attacks that killed 130 people, although he was living in the centre of Europe — Brussels --between November 2015 till the airport attacks, undetected.
Khalid el-Bakraoui, Ibrahim's brother and the suicide bomber at the Maelbeek station, was also wanted by the Interpol for violating conditions of his parole for attempted car jacking. He had rented two apartments in Brussels on fake documents.
Similarly, the Paris plotters had moved in and out of Europe—hatching their plan in Belgium, attacking Paris, and in the case of at least one of them, returning to Brussels. The ringmaster of the Paris carnage, Abdelhamid Abaaoud, who was killed five days after the attacks had remarked in an Islamic State magazine how easy it was for him to negotiate Europe in terms of his movement across borders. Belgium was unaware that its citizen Abaaoud was on its soil before Paris was attacked in November last year. Around 5,000 EU citizens have travelled to Iraq and Syria as foreign fighters, the Europol database has the names of only about 2,786 fighters.
A centralised European counterterrorism agency, though in existence for the past ten years, is largely ineffective—European intelligence reports describe it as having "no operational capacity to offer". Similarly, the information collection at the Schengen Information System (SIS) has spotty information, at best. There is no systematic exchange of information at the European level. There is a general lack of confidence between the national intelligence agencies, even between friendly neighbours like Belgium and France.
The Schengen passport-free zone with its open borders suggests the dire need for more consolidated intelligence networks that should have been established long time ago.
Though the Europol, the law-enforcement agency of the EU, facilitates information exchange and analysis, but does not have the authority to carry out investigations with a paltry budget of around $112 million.
On March 25, European officials acknowledged that more could have been done to avert the bombings amid rising concerns over the repeated failures to share information among the national police forces and intelligence agencies as well as investigators at the European level. Belgium's Interior Minister Jan Jambon and Justice Minister Koen Geens reportedly offered to resign due to Belgium's failure to act on Turkey's warnings but the resignations were not accepted by prime minister Charles Michel.
Up to four attackers, according to intelligence reports, have been linked to both the Brussels and the Paris attacks.
Apart from the larger acute structural deficiencies, there are specific traits in the Belgian political structure that go against judicious intelligence sharing. It is a federal state with several layers of government. Edwin Bakker, professor at the Center for Terrorism and Counterterrorism at the University of Leiden in the Netherlands, told Reuters in November last year that such a set-up often hampers flow of information to investigators working to the advantage of terrorists. Moreover, Belgium is political split and has bitter rivalries between the French-speaking south and Dutch-speaking north, making the path for inter-agency cooperation bumpy.
The croissant pauvre
As with the French banlieues, Brussels' inner cities have a huge problem with poverty, alienation and radicalisation that often emanate from a structural disadvantage to assimilate. Molenbeek — home of the deceased Bakraoui brothers — was part of the city's croissant pauvre or the crescent of the impoverished. This semi-circular run-down area includes Schaerbeek, where Salah Abdeslam — who was wanted as a co-conspirator in the Paris attacks and who was arrested last week by the Brussels police — grew up and where the Belgian policy is conducting ongoing raids. This is also the area where the Bakraoui brothers and Abdeslam lived undetected after the November 13 Paris attacks. Najim Laachraoui, a Belgian of Moroccan descent, ​who ​was reportedly the second bomber at the Brussels airport and also, the bomb-maker for the Paris attacks, lived in the southern area of this circle.
Molenbeek suffers from a palpable problem of economic and cultural isolation. Home to about 1,00,000 people, 40 percent of its residents are unemployed. Though only a hop away from the affluent city centre, Molenbeek which started filling in with immigrants from North Africa and the Middle East about 50 years back, is as far from affluence as Brussels is from Damascus. Youth from immigrant backgrounds find themselves at a competitive disadvantage in the job market.
Bilal Benyaich, a senior fellow at a think tank called the Itinera Institute had told The Washington Post last year that funding from Saudi Arabia and other Persian Gulf states that started in the 1970's set up conservative, religious schools in the area influencing the disillusioned youth. A growing right-wing party has further alienated minority and impoverished communities, with the 2012 Islamic veil ban indicating the cultural gap between the immigrant minority and  the Catholic mainstream.
A key factor in gathering effective intelligence is gaining the trust of local communities. But Belgium seems to be suffering from a major trust deficit in this regard. Many terrorist attacks have been foiled when trusting communities have passed on information to officials.
The country has given the highest number per capita of foreign fighters to Syria ​as compared to any other European country—almost 500 citizens to fight on the side of the Islamic state.
"Some of the terrorists were fighting and killing Syrians in Syria before they went back to their capital in Brussels and the same applies to the attacks in Paris," Bashar Jaafari, the Syrian ambassador to the UN in New York and the chief negotiator for the government in the Syrian peace talks
​, told reporters in Geneva on March 23.
Bashar Jaafari, the Syrian ambassador to the UN in New York and the chief negotiator for the government in the Syrian peace talks referred to the fact that "some of the terrorists were fighting and killing Syrians in Syria before they went back to their capital in Brussels and the same applies to the attacks in Paris" when paying condolences to the victims on 23 March.
"Syria for the past 5 years has been facing this terrorism and calls once again for a consolidation of all efforts to combat, all international efforts to combat terrorism, and to put a stop to the sponsors of terrorism and to make them stop their support to terrorist groups in order to achieve stability and peace in the region," he urged the international community.
The country's bilingual government and the starkly discrepant linguistic cultures have further muddled the government's response to integrating immigrants better.
Guardian's recent report on Belgium states: "Belgium's division between Dutch and French-speakers has led to a patchwork of policies on education, social welfare and even security and policing".
Belgium also has the ignominy of being considered a hub for gun smugglers. The toxic mix of the lack of economic opportunities, drugs, guns and alienation has made for fertile grounds on which the Islamic State can wage a war in Europe. A group led by preacher Fouad Belkacem called Sharia4Belgium has been accused of being a channel for recruiting foreign fighters for Syria and Iraq.
As IS rapidly loses territory in Iraq and Syria there is a real possibility of carrying out more and more attacks on foreign soil. The terrorist organisation launched eight suicide attacks in Syria and Iraq in October as against the normal rate between 30 to 35 attacks per month. The spate of attacks on foreign soil since that time has increased starting with attacks in Turkey, Paris and Brussels. It has also lost about 40 percent of its territory in Iraq and about 15 percent in the Syria. The Russian and government forces reclaimed a citadel on March 25 advancing towards the historic and symbolic city of Palmyra.
Unless there is a mass relocation of entire communities ​— even this ​rather unpragmatic​ ​way out would only prove to be a temporary solution—quite simply, there is  no short cut to making systematic attempts to reduce alienation among the impoverished and minority communities. It is much more convenient to "bomb the hell out of ISIS", to use a Donald Trump phrase, on foreign soil where civilian casualties are but numbers, (delete comma) than to tackle a horde of alienated citizens on home ground.
Europe has seen rise of far-right parties across Germany, France, Belgium, Poland, Denmark, Sweden, among others, who feed into the fear and alienation of minority communities and immigrants. Far-right parties have found a renewed raison d'etre in Europe in building a project of fear by constructing a dangerous 'other'. Such narratives directly help ISIS as well.
One of the key objectives of groups like IS is to provoke overreaction among governments, media and the public. On 25 March, Donald Trump featured in a propaganda video of ISIS ​that ​prais​ed the Brussels attacks. ISIS, like far right parties, is against refugee movement and vehemently opposes Syrians escaping the country from their brutality. They also play the peddlers of fear by capitalising on the extreme statements of right wing leaders.
Supporters of what is known as 'Brexit' – whether Britain should remain within the 28-member EU bloc ​
​polling​  for which will be held ​on 23 June—have already used the Brussels attack for garnering more support for their position.
The best will fall short
However, even if the most stringent security measures are taken, a zero-risk situation in the future is not possible, stated Jambon after the attacks. Brussels was already on alert level three when the airport and metro blasts happened. Many countries have introduced additional layers of security screening at airports ​where even baggage​ arriving ​in ​cars, buses and taxis are checked​. Such checks have also been introduced at metros resulting in long queues. However, if a bomber decides to detonate in a crowded public space there is little that any government can do.
According to Robert Pape, a political scientist at the University of Chicago and founder of the Chicago Project on Security and Terrorism, who has evaluated 4,600 suicide attacks in the world since 1980, says that reality lies somewhere between what Hillary Clinton states — that IS "has nothing whatsoever to do" with Islam — and what some others believe — that IS can be reduced to a staunch religious group holding carefully considered beliefs. "It's a group whose outward expressions of religious fervor serve its secular objectives of controlling resources and territory — virtually all of the group's leaders were once high-ranking officers in Iraq's secular military", Pape says.
According to US intelligence officials, of the 5000 foreign fighters, some 1,500 have returned to Europe over the past five years to carry out IS-inspired attacks.
The arrest of Abdeslam has sprung up a number of bad surprises for the European police and intelligence agencies. The IS networks networks ​have turned out to be far more extensive than previously assumed. The ensuing raids after the Paris attacks have revealed that ISIS may have mastered the art of making sophisticated but volatile explosives that use triacetone triperoxide, known as TATP made from common raw materials such as nail polish removers and hair lighteners.
Another additional challenge is to detect terror cells that operate within a family — up to 30 percent of members of terror groups share family ties. This essentially means convenience of communication without the use of cellphones or other devices reducing the risk of being betrayed by accomplices or leaving behind trails.
A central piece in the jigsaw of addressing terror is to bring peace and stability to the long suffering Middle East. The just-concluded round of Syrian peace talks in Geneva has crucial red flags: for instance, the future of Assad that (delete 'the') has thrown up tough diplomatic challenges. The West- and Riyadh-backed High Negotiations Committee—a powerful opposition group-- is adamant on overthrowing Assad before any substantial talks begin while the Syrian regime negotiators would have none of that. A stable Middle East does not seem to be a realistic target in the short-term future.
The lurking threat over Europe, unfortunately, is not going to disappear anytime soon. From strengthening intelligence, to restraint of reaction to the long-term objective of better integration among populations — there are no quick fixes in the path to Europe's confrontation with the enemy within and the enemy without.
science
Tianwen-1 will use a laser range finder to work out where it is relative to Martian terrain and microwave sensor to determine its speed more accurately.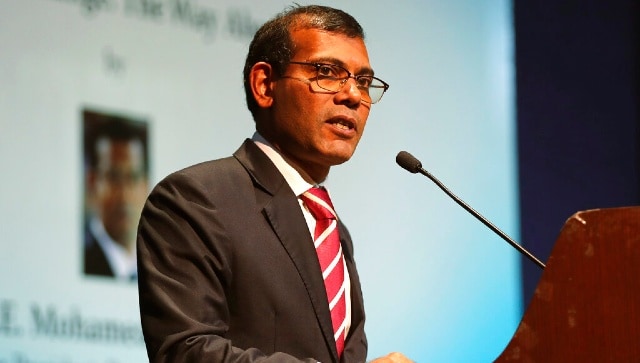 World
Investigators still do not know which extremist group was behind the attack, which left Nasheed, 53, in critical condition in an intensive care unit after life-saving surgeries to his head, chest, abdomen and limbs, the official added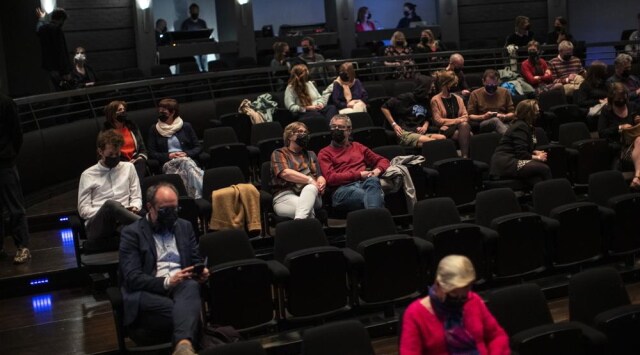 World
Belgian authorities are organising test events but have not yet given venues and their workers a solid green light to reopen.