Brussels attacks: Belgium is haunted by a historic Saudi deal; it's time India awoke to the threat
The death toll in the Brussels attack is expected to go up from 31 at present with over 60 people in critical condition, according to Belgian authorities
The death toll in the Brussels attack is expected to go up from 31 at present with over 60 people in critical condition, according to Belgian authorities. In spite of repeated warnings after last year's Paris attacks, the Belgian government failed to tighten border security, airport security checks and security agencies continued to sit on vital inputs that could have stopped this week's attack at the airport and a metro station.
If the government's lax response to security issues and indifference has angered citizens, what has begun to haunt the small nation is a historic deal that was struck 49 years ago with Saudi Arabia to import cheap oil. In 1967, when Saudi King Faisal visited Brussels, Belgian King Baudouin — keen to sign an oil contract — made an offer that the visiting monarch could not refuse.
Having imposed a puritanical Islam in the desert kingdom, the Saudi king was heartened to learn that Belgium would set up a mosque in Brussels and hire Saudi-trained Muslim clerics in exchange for oil. Under the deal, Saudis were handed over a 19th Century pavilion in the heart of Brussels on a 99-year-lease and allowed to turn it into a mosque.
The Grand Mosque of Brussels — also the seat of Islamic and Cultural Centre — was inaugurated in 1978 and since then, thousands of young Muslims have been taught and indoctrinated by Saudi Arabia's Salafi clerics. Thousands of young Muslims have been sponsored by the Centre and sent to Medina for studies, and many of uneducated, unemployed and "rootless" third, fourth generation Muslims from different parts of Europe have been recipients of highly exclusivist teaching by clerics.
Hundreds of Salafi teachers were given jobs in schools and the centre today has become the hub of ultra-conservative Salafists, funded by Saudi Arabia, in the heart of Europe.
Salafis are Muslims who call themselves Ahl al-Sunnah "People of the Sunna". They are reformists who want to remove different innovations or changes in way of dressing, praying and following of Islam that is different from what was the norm set by the Prophet and succeeding generations.
They are extremely strict and do not allow any deviation such as mixing with non-Muslims and adoption of their ways. Integration with rest of the society is an anathema to them
Today, Belgium's historic deal is being discussed at great length for having radicalised immigrants from North Africa's third and fourth generations while a lax government looked away. The Grand Mosque provides a refuge for young Muslims from nearby neighbourhoods who allege discrimination by white Belgians and a government that has done little to tackle close to 40 percent unemployment among young Muslims in Brussels.
Growing Salafi movement in India
Here in India, Salafis have grown in numbers and their mosques have become prominent and dot Indian landsape from Kashmir to Kerala, and across the northern and eastern parts of the country.
As reported earlier by Firstpost, these mosques are blatantly calling upon Muslims in the country to abandon habits and culture that have evolved over centuries in South Asia due to a Sufi influence.
Sufi leaders and clerics last week gathered in Delhi under the banner of World Sufi Forum and spoke of the need to educate young Muslims about the peace-loving nature of Islam. At the end of their meeting, they vowed to stem the tide of radicalisation but, in an internet-connected world where propaganda and brainwashing are only a click away, these leaders face an uphill task.
While efforts are on to keep young Muslims away from radical elements, the government of India will need to sensitise state governments and security officials on Salafis. Some would argue that there was no reason to complain if people sought to reform and return to the original teachings of Islam. It would, however, be a grave reason for concern and intervention if in their zeal to reform, they force people or indoctrinate followers that would put them on a path of violence.
For a democratic government where most state governments and police set-ups lack understanding and knowledge of the ideas and threat posed by Salafis, it would be tough to stem the tide of growing influence of ultra-conservatives.
Several Muslim communities across the country have been unsuccessful in their attempts to stop Salafis from gaining a foothold in their local mosques and among sections of young Muslims.
Developments in Belgium should be a wake-up call for the government of India.
In the coming days when Prime Minister Narendra Modi makes an official visit to Saudi Arabia, it might be a good time to make note of the danger of humouring the Kingdom that has gained notoriety for exporting ultra-conservative ideology across the globe, including India.
World
During several leaders' talks, phone-dialling beeps intruded, while there were several times when stray voices talked over leaders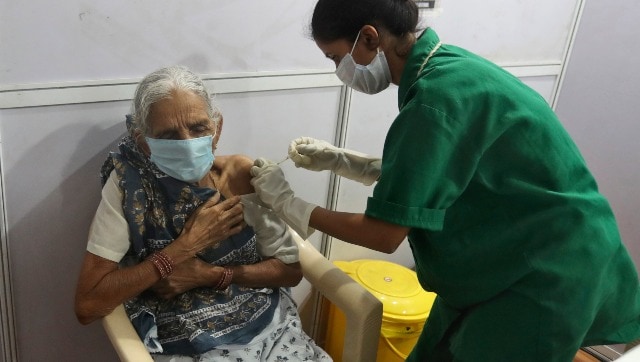 India
Well-planned vaccination drives, opening of vials only after the arrival of 10 beneficiaries, adequate training to healthcare workers to minimise wastage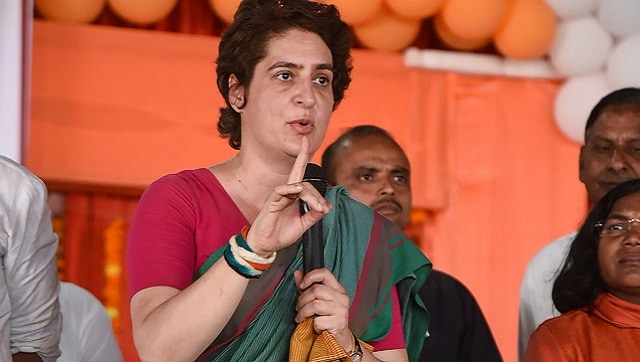 India
The Congress leader claimed that the BJP-led Centre's lack of foresight has compelled India to become an importer of vaccines and termed their vaccine strategy as "flawed and discriminatory"