Britons would narrowly back remaining in the EU: poll of polls
LONDON (Reuters) - Britons would vote 52 to 48 percent in favour of remaining in the European Union were there to be another Brexit referendum, showing only a small change in public opinion since the 2016 vote, according to a poll of polls. But researchers cautioned that a narrow victory for those hoping to reverse the decision taken two years ago would be heavily contingent on getting those who did not vote last time to turn out. The figures are calculated by taking the average of the six most recent surveys by major pollsters between Aug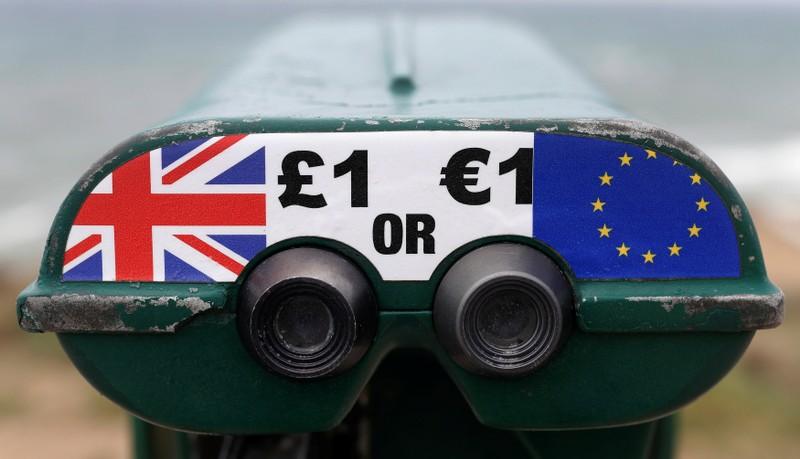 LONDON (Reuters) - Britons would vote 52 to 48 percent in favour of remaining in the European Union were there to be another Brexit referendum, showing only a small change in public opinion since the 2016 vote, according to a poll of polls.
But researchers cautioned that a narrow victory for those hoping to reverse the decision taken two years ago would be heavily contingent on getting those who did not vote last time to turn out.
The figures are calculated by taking the average of the six most recent surveys by major pollsters between Aug. 21 and Sept. 10.
"True, Remain enjoys a lead in the polls. But that lead remains a narrow one, and there is little sign of it growing," said Senior Research Fellow at The National Centre for Social Research (NatCen) John Curtice.
"It rests quite heavily on the preferences of those who did not vote two years ago, and who by two to one now say they would back Remain. Getting them to turn out to vote in any second ballot might yet prove a considerable challenge."
London and Brussels are racing to agree a Brexit deal but Prime Minister Theresa May's proposals have been criticised by both the European Union and Eurosceptics within her party. She has ruled out having a second referendum.
But the main opposition Labour Party is open to a second public vote with the option of staying in the bloc, its Brexit spokesman Keir Starmer said earlier this week.
Campaigners on both sides of the argument have been stepping up their efforts in recent weeks as some Brexiteers argue for a cleaner break from the EU and Remainers say ending membership as currently planned would do economic damage to Britain.
(Reporting by Costas Pitas; editing by Stephen Addison)
This story has not been edited by Firstpost staff and is generated by auto-feed.
World
ATHENS (Reuters) - Greek police used teargas and water cannon to disperse people who had gathered in central Athens on Saturday to protest against mandatory COVID-19 vaccinations. More than 4,000 people rallied outside the Greek parliament for a third time this month to oppose mandatory inoculations for some workers, such as healthcare and nursing staff.
World
ISTANBUL (Reuters) - Two Turkish soldiers were killed and two were wounded in an attack on their armoured vehicle in northern Syria, and Turkish forces immediately launched retaliatory fire, Turkey's defence ministry said on Saturday. "Our punitive fire against terrorist positions is continuing," the statement on Twitter on said. It did not specify where the attack occurred, but media reports said it was in the al-Bab area.
World
By Marcelo Rochabrun SAO PAULO (Reuters) - Protesters took to the streets in several Brazilian cities on Saturday to demand the impeachment of far-right President Jair Bolsonaro, whose popularity has fallen in recent weeks amid corruption scandals against the backdrop of the pandemic. This week, news broke that Brazil's defense ministry told congressional leadership that next year's elections would not take place without amending the country's electronic voting system to include a paper trail of each vote. Bolsonaro has suggested several times without evidence that the current system is prone to fraud, allegations that Brazil's government has denied