British police arrests man for sending out Islamophobic pamphlets to mark 'Punish a Muslim Day'
British counter-terrorism police have arrested a man on suspicion of sending letters entitled "Punish a Muslim Day" to urge people to commit violent acts.
London: British counter-terrorism police have arrested a man on suspicion of sending letters entitled "Punish a Muslim Day" that urged people around the country to commit violent acts.
The unnamed 35-year-old from Lincoln in northeast England was arrested on Tuesday on suspicion of sending letters conveying a threatening message and of sending a hoax noxious substance. He was taken to a police station for questioning.
"These letters seek to cause fear and offence among our Muslim communities. They also seek to divide us," said Martin Snowden, head of Counter Terrorism Policing North East, in an earlier statement on the investigation. "Yet in spite of this our communities have shown strength in their response to such hatred and in their support for each other," he added
The letters, which designated 3 April as "Punish a Muslim Day" and proposed ranking acts of violence according to a points system, started arriving in some people's post in March. Among others, four members of Parliament with South Asian backgrounds received copies.
Media reports about the letters caused widespread outrage, with tens of thousands of people taking to social media to show support for Muslims with hashtags such as #LoveAMuslimDay and #WeStandTogether.
In the event, 3 April passed without any reported surge in anti-Muslim violence.
Hate crimes in Britain surged in 2016-2017, according to official figures. Significant factors included the June 2016 vote to leave the European Union, a goal linked to curbing immigration in the eyes of some Brexit supporters, as well as a spate of attacks by Islamic extremists in the first half of 2017.
Britain's most senior counter-terrorism police officer said in February this year that Britain faced a new and significant threat from far-right terrorism.
In an unrelated case, an alleged member of a white supremacist group pleaded guilty earlier this week to planning to murder a female member of Parliament with a 19-inch machete. The court heard he considered her a target because he perceived her to be pro-immigration.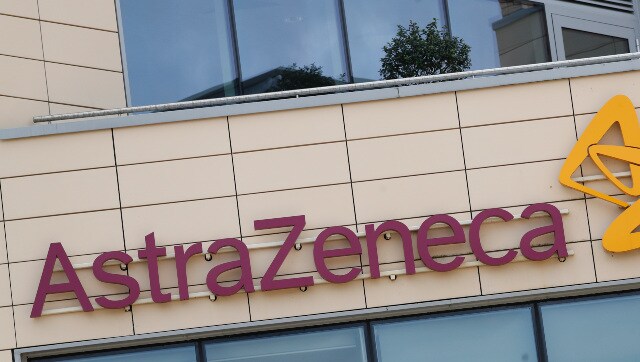 World
Britain's drug regulator said since the balance of risk is in favour of older people, the advice would be for younger people to be offered alternatives such as the Pfizer/BioNTech and Moderna vaccines
Sports
In the Argentina tour that conclude on Wednesday, India defeated the hosts in a two-leg FIH Pro League away tie.
World
The Times said Britain would withdraw its roughly 750 troops, as 'they would struggle without American support because of a reliance on US bases and infrastructure'