British plane may have collided with drone at Heathrow, lands safely-BBC | Reuters
LONDON A passenger aircraft approaching to land at London's Heathrow Airport may have collided with a drone, but landed safely, the BBC said, quoting police. British police have issued warnings in the past about the danger of the public use of remotely controlled drones near airports and other sensitive sites. It said the pilot of the flight from Geneva, carrying 132 passengers and five crew, reported an object hitting the front of the Airbus A320
LONDON A passenger aircraft approaching to land at London's Heathrow Airport may have collided with a drone, but landed safely, the BBC said, quoting police.
British police have issued warnings in the past about the danger of the public use of remotely controlled drones near airports and other sensitive sites.
It said the pilot of the flight from Geneva, carrying 132 passengers and five crew, reported an object hitting the front of the Airbus A320. A British Airways spokesman said it had not been damaged.
(Editing by Ralph Boulton)
This story has not been edited by Firstpost staff and is generated by auto-feed.
World
In the report "You're going to your death," the rights group said many Syrian refugees who returned home have been subjected to detention and torture by Syrian security forces
World
European Commission president Ursula von der Leyen has come out in support of France saying "one of our member states has been treated in a way that is not acceptable"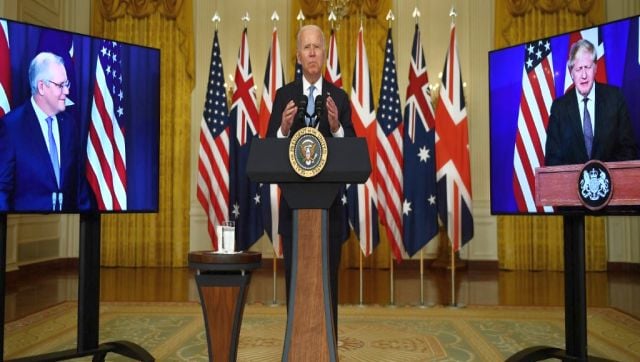 World
It is obvious that China's military aggressiveness, bullying of the nations in Indo-Pacific necessitated a response, and the 'historic' security alliance is aimed at mitigating the challenges