British govt revokes 150 passports; 'suspected jihadists' returning from Islamic State-held areas targeted
Over 150 Islamist extremists have been stripped of their UK passports over fears that they would return from the Islamic State controlled territory in West Asia to launch attacks in Britain
London: Over 150 Islamist extremists have been stripped of their UK passports over fears that they would return from the Islamic State controlled territory in West Asia to launch attacks in Britain.
According to The Sunday Times, more than 40 suspects have had their right to a British passport revoked this year alone, with around 30 targeted since March in the wake of the recent terrorist attacks in London and Manchester.
The newspaper claims the UK government has used so-called "deprivation orders" against 35 people to remove their citizenship rights in 2016 and another 15 in the first three months of 2017.
It quotes security sources as saying that another 30 have been stripped of passports since March.
Those who have had their citizenship removed include so-called "jihadi brides" who travelled to Syria to marry terrorists and live under the "caliphate" as well as gunmen.
They are all dual nationals, including people born in Britain to parents of other nationalities.
Under UK law, the government cannot take away the citizenship of individuals if it would leave them stateless.
According to official figures from last year, 72 people were subject to a deprivation order between 2011 and 2015. "We have planned and prepared for the risk posed by British returnees as Daesh [Islamic State] is defeated in Iraq and Syria and we are using a range of tools to disrupt and diminish that threat," said UK security minister Ben Wallace.
Britain's security chiefs believe at least 850 fighters have travelled to Iraq and Syria to fight with the ISIS and about half have returned and around 130 have been killed.
World
Thousands of staff at public-owned Network Rail and 13 rail operators walked out from midnight after last-ditch talks to avoid the strikes failed on Monday
Health
Pakistan Polio Eradication Programme National Coordinator Dr Shahzad Baig told the Dawn newspaper that it was too early to say the virus had travelled from Pakistan, as UK authorities were yet to announce the results of genome sequencing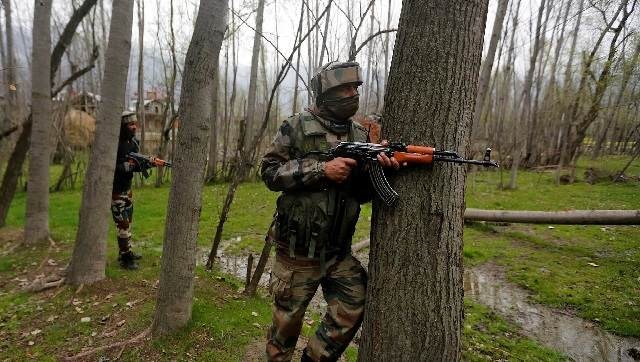 India
The identity and group affiliation of the slain militants is being ascertained