British Airways flight mistakenly lands in Scotland; reaches original destination Dusseldorf with delay of over three hours
A British Airways plane flew by mistake from London to Edinburgh instead of Dusseldorf in Germany on Monday
A British Airways plane flew by mistake from London to Edinburgh instead of Dusseldorf in Germany

After the crew realised the mistake, the plane was refuelled and flown to Dusseldorf

The flight reached its destination in Germany with a delay of more than three and a half hours
London: A British Airways plane flew by mistake from London to Edinburgh instead of Dusseldorf in Germany on Monday.
Passengers only found out about the mishap when the pilot said the plane was coming in to land in Edinburgh, which is around 500 miles (800 kilometres) from Dusseldorf.
After the crew realised the mistake, the plane was refuelled and flown to Dusseldorf, landing in Germany with a delay of more than three and a half hours.
"We are working with WDL Aviation, who operated this flight on behalf of British Airways, to establish why the incorrect flight plan was filed," a spokesman said.
Twitter user Son Tran, who said he was on the plane, said, "While an interesting concept, I don't think anyone on board has signed up for this mystery travel lottery".
Another passenger, Sophie Cooke, told the BBC that the wait in Edinburgh "became very frustrating". "The toilets were blocked and they ran out of snacks. It was also really stuffy," Cooke said.
Find latest and upcoming tech gadgets online on Tech2 Gadgets. Get technology news, gadgets reviews & ratings. Popular gadgets including laptop, tablet and mobile specifications, features, prices, comparison.
World
The Tallboy bomb was designed by British aeronautical engineer Barnes Wallis and was used by the Royal Air Force to destroy large Nazi-controlled objects through underground shocks
Sports
The bid is set to be fronted by three former players in Germany's Silvia Neid, Femke Maes from Belgium and ex-Dutch midfielder Sarina Wiegman.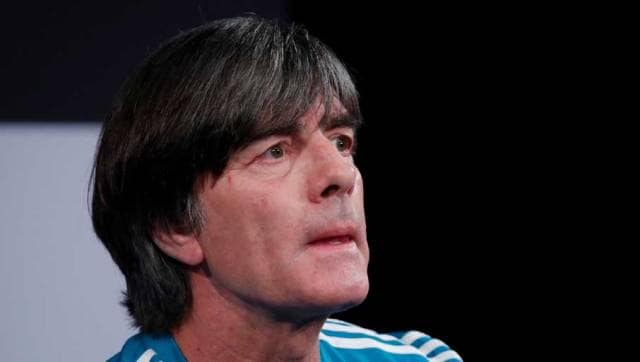 Sports
Loew has a contract until 2022, but his popularity — which peaked when Germany won the 2014 World Cup — crashed after the 2018 finals in Russia, where the Germans failed to get out of their group.