Britain's Queen Elizabeth celebrates 93rd birthday at Easter service
LONDON (Reuters) - Britain's Queen Elizabeth, the world's oldest and longest reigning living monarch, celebrated her 93rd birthday on Sunday by attending the traditional Easter service at Windsor Castle. Elizabeth was accompanied by members of her family, including grandsons Prince William and Prince Harry, and William's wife Catherine, at the Easter Mattins service in St George's Chapel. Prince Harry's wife Meghan Markle, who is due to give birth to the couple's first child imminently, did not attend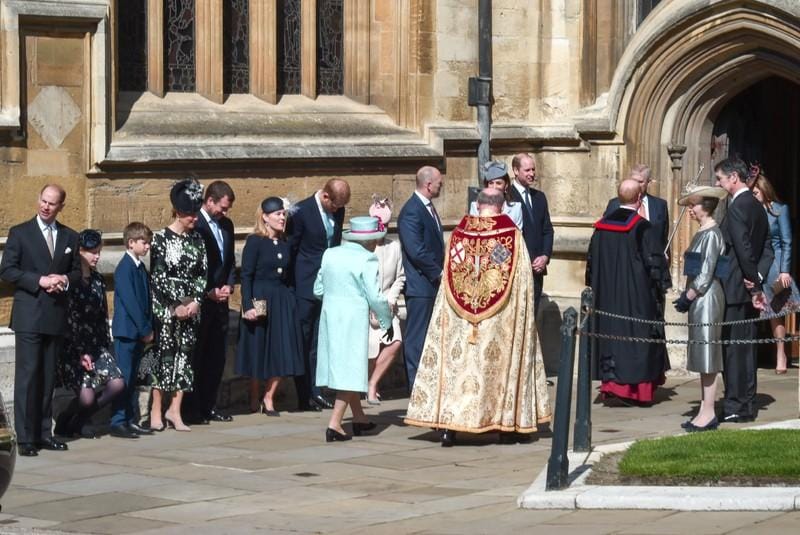 LONDON (Reuters) - Britain's Queen Elizabeth, the world's oldest and longest reigning living monarch, celebrated her 93rd birthday on Sunday by attending the traditional Easter service at Windsor Castle.
Elizabeth was accompanied by members of her family, including grandsons Prince William and Prince Harry, and William's wife Catherine, at the Easter Mattins service in St George's Chapel.
Prince Harry's wife Meghan Markle, who is due to give birth to the couple's first child imminently, did not attend.
The couple, who were married at the chapel in May 2018, posted a birthday greeting to Elizabeth on their official Instagram account.
"Happy Birthday Your Majesty, Ma'am, Granny. Wishing you the most wonderful day! Harry & Meghan," they wrote.
Elizabeth was born on April 21, 1926, in Bruton Street, central London and became queen in 1952 at the age of 25, meaning she has now reigned for more than 67 years.
She has an official birthday in June which is publicly marked with a large parade of soldiers through central London, known as Trooping the Colour.
(Reporting by Paul Sandle; Editing by Mark Potter)
This story has not been edited by Firstpost staff and is generated by auto-feed.
Business
By Rania El Gamal, Olesya Astakhova and Ahmad Ghaddar DUBAI/MOSCOW/LONDON (Reuters) - OPEC, Russia and their allies will stick to plans for a phased easing of oil production restrictions from May to July amid upbeat forecasts for a recovery in global demand and despite surging coronavirus cases in India, Brazil and Japan. The group known as OPEC+ ditched plans to hold a ministerial meeting on Wednesday, four OPEC+ sources said, following Tuesday's meeting of ministers who are members of a market monitoring panel.
Business
By Lucia Mutikani WASHINGTON (Reuters) - U.S. consumer confidence jumped to a 14-month high in April as increased vaccinations against COVID-19 and additional fiscal stimulus allowed for more services businesses to reopen, boosting demand and hiring by companies. The upbeat survey from the Conference Board on Tuesday, which also showed a strong increase in vacation plans, suggested the economy continued to power ahead early in the second quarter after what appears to have been robust growth in the first three months of the year, believed by many economists to have been the second strongest since 2003.
Business
(Reuters) - The space race between the world's two richest men went into hyperdrive on Tuesday after Tesla chief Elon Musk took a swipe at Jeff Bezos' attempt to challenge a major NASA contract. The two billionaires, who have been trying to launch long-range orbital rockets, were competing for a coveted contract from the government to build a spaceship to deliver astronauts to the moon as early as 2024. Musk won.