Britain's foreign secretary Jeremy Hunt to urge US, Europe to implement tougher sanctions on Russia
British foreign secretary Jeremy Hunt will urge the United States and European countries to do more to call out Russia's 'malign behavior' and keep Vladimir Putin in check, notably by implementing tough sanctions.
Washington: New British foreign secretary Jeremy Hunt on Tuesday will urge the United States and European countries to do more to call out Russia's "malign behavior" and keep Vladimir Putin in check, notably by implementing tough sanctions.
"The established rules of international conduct are repeatedly being flouted by major countries like Russia," Hunt was to say in Washington, in his first major policy speech since succeeding Boris Johnson in July.
"Such aggressive and malign behavior undermines the international order that keeps us safe," Hunt was to tell an audience at the US Institute of Peace, a nonpartisan think tank, according to excerpts provided by the Foreign Office.
"Of course we must engage with Moscow, but we must also be blunt: Russia's foreign policy under President Putin has made the world a more dangerous place."
London has blamed the March poisoning in southwestern England of former Russian double agent Sergei Skripal and his daughter Yulia — using a Soviet-made nerve agent — on Moscow, plunging the two countries into a diplomatic crisis.
A number of Western countries have punished Moscow by expelling Russian diplomats in a coordinated manner, and some have gone further with other punitive measures.
Those come on top on sanctions already in place over Russia's annexation of Crimea or Moscow's interference in foreign elections, notably in the 2016 presidential vote in the United States.
Hunt, who is to meet on Wednesday with US Secretary of State Mike Pompeo, will ask London's allies to do more.
"Today, the United Kingdom asks its allies to go further by calling on the European Union to ensure its sanctions against Russia are comprehensive, and that we truly stand shoulder to shoulder with the US," Hunt will say, according to the excerpts.
"That means calling out and responding to transgressions with one voice whenever and wherever they occur, from the streets of Salisbury to the fate of Crimea."
The administration of US President Donald Trump has been firm with Moscow, regularly announcing new sanctions over the Skripal case, but that message is sometimes muddied by Trump's willingness to improve ties with Putin.
At his July summit with the Russian leader in Helsinki, Trump appeared to be rather conciliatory towards his counterpart, shortly after raising hackles at a NATO summit in Brussels with his contrarian stance.
That earned the president widespread criticism at home, even angering many in his own Republican Party.
For Hunt, NATO's "credibility" has taken a hit.
"Those who do not share our values need to know that there will always be a serious price to pay if red lines are crossed - whether territorial incursions, the use of banned weapons or, increasingly, cyber attacks," he was to warn.
Find latest and upcoming tech gadgets online on Tech2 Gadgets. Get technology news, gadgets reviews & ratings. Popular gadgets including laptop, tablet and mobile specifications, features, prices, comparison.
World
The discussions are important in the search for lasting peace that will also provide an exit for US and NATO troops after nearly 19 years
Sports
Reports published abroad say Afkari was convicted on the basis of confessions aired on television after being extracted under torture, prompting online campaigns for his release.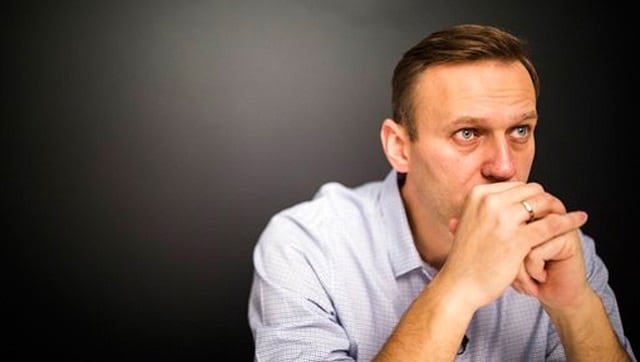 World
The fierce critic of Russian President Vladimir Putin was poisoned on a domestic flight in Russia last month. He was later flown to Germany for treatment.