Britain to intensify talks with EU to secure 'best deal' before withdrawal, says Brexit Secretary Dominic Raab
Brexit secretary Dominic Raab said that Britain will intensify Brexit talks with the European Union before it withdraws from it and secure a 'best deal'.
Brussels: Britain's new negotiator Dominic Raab pledged on Thursday to intensify talks with the European Union (EU) to secure a Brexit deal as fears grew in Brussels that time was running out for an orderly withdrawal in 2019.
Raab met his EU counterpart Michel Barnier for his first talks in Brussels where officials warned EU member countries and businesses to "step up preparations" for Britain's exit on 30 March. "I look forward to intensifying, heating up the negotiations and making sure we're in the best position to get the best deal," Raab told reporters, standing next to Barnier.
Raab replaced David Davis, who was part of a government rebellion against Prime Minister Theresa May's Brexit strategy, with the political discord alarming Brussels.
The European Commission, the EU's executive arm, urged "member states and private parties to step up preparations  for all outcomes" by the 30 March withdrawal deadline.
It said "there is still no certainty that there will be a ratified withdrawal agreement in place on that date," even though the EU is working around the clock for a deal.
"The UK's withdrawal will undoubtedly cause disruption — for example in business supply chains — whether or not there is a deal," the commission added. It highlighted checks at a new border, the validity of licences, certificates and authorisations issued by Britain as well as data transfers.
Britons voted to leave the 28-nation bloc in June 2016, but negotiations were only launched a year later and have bogged down frequently since then.
Stumbling blocks include the future of the border between EU member Ireland and the British province of Northern Ireland against a backdrop of discord in London.
Raab is leading negotiations for the British side since Davis and Foreign Secretary Boris Johnson quit last week over May's Brexit blueprint, which would keep Britain economically close to the EU.
May is battling to unite her Conservative Party around her blueprint, formally unveiled last week following months of cabinet infighting. It would see Britain ask the European Union for a free trade area for goods through a "facilitated customs arrangement" alongside a "common rulebook".
World
China claims sovereignty over Taiwan despite the island's self-governance for more than seven decades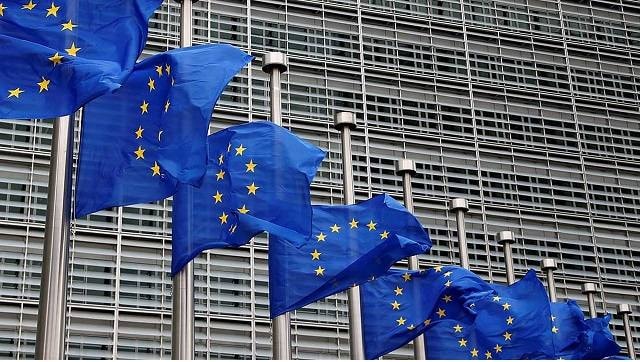 World
Both sides decided to hold India-EU High-Level Platform on Smart Grid Replication, identifying possible opportunities and barriers for replicating and upscaling smart grid projects in India
World
Interior Minister Gerald Darmanin said 34 people were believed to have been on the boat. Authorities found 31 bodies — including those of five women and a young girl.