Brics summit: Even with recent differences, India-Russia ties to stay on course
In the new mood of nationalism that is sweeping through the country, India is angry with old ally Russia for holding its first ever military exercises with Pakistan, a country Delhi blames for the recent Uri attack which killed 19 Indian soldiers.
In the new mood of nationalism that is sweeping through the country, India is angry with old ally Russia for holding its first ever military exercises with Pakistan, a country Delhi blames for the recent Uri attack which killed 19 Indian soldiers.
Russia, which had over the years kept its distance from Pakistan and had earlier never sold military hardware to Islamabad, has abandoned its old policy. Will this change the overall India-Russia ties is a question many ask. That seems unlikely as India's ties with Russia are all encompassing, though it has taken a downturn in recent years because of other preoccupations in both capitals.
Prime Minister Narendra Modi and President Vladimir Putin will hold their bilaterals during the Brics summit in Goa this weekend, are likely to have a frank discussion to clear each other's misgivings. There is surely some concern in Russia about India's growing closeness with the US.
The Modi government is unhappy about the exercises which took place soon after the Uri attack. Initially, two sets of exercises were planned and one was to be held in Gilgit-Baltistan, an area Moscow's foreign office knows Delhi claims as its own region. This was later dropped. Delhi's point is when it is trying to isolate Pakistan as a sponsor of terrorism, how can an old friend like Russia let it down? "It is like one side being unfaithful in a relationship," says Nandan Unnikrishnan of the Observer Research Foundation, an expert on Russian affairs.
India has not kept quiet about its displeasure at Moscow's action. "We have conveyed our views to the Russian side that military cooperation with Pakistan, which is a state that sponsors and practices terrorism, as a matter of state policy is a wrong approach. It will only create further problems,"Pankaj Saran, India's ambassador to Moscow had said in a recent interview.
At the same time, Ambassador Saran made it clear that he does not believe this would affect ties between the two traditional allies. The Prime Minister himself is very much conscious of the fact, that in the past when the US and the West stood by Pakistan during any stand-off with India, it was Russia that had solidly stood behind India. Modi is not about to jeorpardise this relationship, though many regard his foreign policy to be tilting towards the US.
"We see no changes here. On the contrary, this has only strengthened in all areas, including in the field of military and technical cooperation. This partnership is an anchor of peace and stability in the region and the world," Saran added. So it is not that relations will plummet because of this.
Russia and India have maintained a close partnership in military and technical cooperation for decades. India remains the largest importer of Russian weapons and accounts for nearly 70 percent of the defense force arsenal. Though this is changing. Russia remains important, doing business worth around two billion annually on supply of spare parts alone. Putin himself has mentioned that the construction of the BrahMos supersonic cruise missile and the development of a new, fifth generation fighter aircraft are among the successful joint projects, which the two sides have undertaken.
Despite the ground-breaking India-US civil nuclear agreement and subsequent deals India signed with France, Russia is the only country which is setting up nuclear power plants in the country. In fact, Moscow has been helping India even when the country was denied access to nuclear material. The only nuclear submarine India has is one which is leased from Russia. India's indigenous nuclear-powered submarine Arihant is afloat today because of Russian help. Their engineers gave valuable suggestions to their Indian counterparts.
"India-Russia relations are drifting in international waters, with neither side paying close attention at the moment,'' admits Nandan Unnikrishnan, yet he quickly adds, "The depth and breadth of relations that India has with Russia cannot be replicated with any other country."
Both India and Russia are focusing on different regions of the world at the moment. ForModi it is cross-border terror and Pakistan, while Vladimir Putin's Russia is heavily involved in Syria. Deteriorating ties with the US over Syria, Nato expansion in its backyard and Ukraine is of concern to Russia. But when Modi and Putin meet, both sides to put fix the loopholes, the core relations between the two countries are intact. India and Russia will not fall apart because of Russia's exercises with Pakistan, but Delhi believes it is tactical to drive the point home. Whereas, Moscow won't take kindly to India holding joint exercises with Ukraine. It is the same thing in Delhi.
One reason Russia is engaging with Pakistan is also due to its concern about the situation in Afghanistan. Russia sees Afghanistan through the prism of Central Asia. An unstable Afghanistan leads to instability across Central Asia which borders Russia. Moscow, like Washington, realises that Pakistan has to be involved in firming up a final political settlement in Afghanistan. Engagement with Pakistan will help Russia keep an eye on Afghan developments and perhaps give it some leverage in times to come.
Find latest and upcoming tech gadgets online on Tech2 Gadgets. Get technology news, gadgets reviews & ratings. Popular gadgets including laptop, tablet and mobile specifications, features, prices, comparison.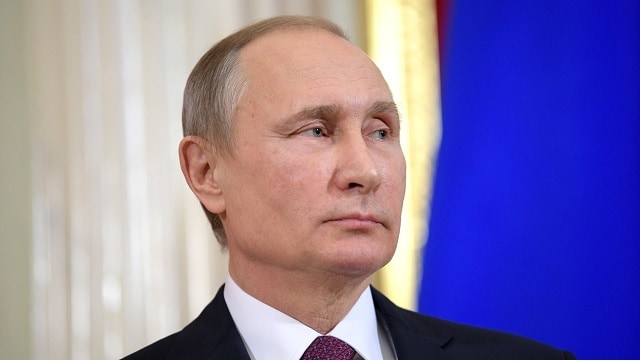 World
The Russian president called Biden's reference to Trump in last week's debate as 'Putin's puppy' a compliment to Russia and claimed it 'actually enhances our prestige'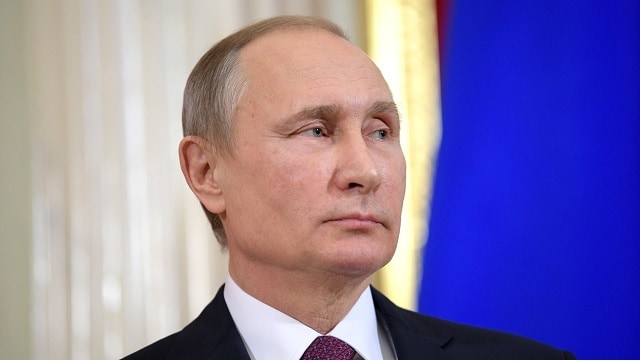 World
The vaccine has been approved ahead of a large scale advanced study that was scheduled to start in November or December. The results of the early-stage human trials of the vaccine have not yet been published