BRICS Summit 2017: Xi Jinping makes indirect reference to Doka La, calls for diplomacy to resolve 'issues'
Xi Jinping also appeared to take a reconciliatory tone at BRICS when he, without directly referring to the Doka La standoff, underlined that 'peace and development' should be the underpin to resolve issues
Xiamen: Chinese President Xi Jinping on Sunday underscored that the BRICS must uphold the value of diplomacy to resolve "hotspot issues" as the leaders of the grouping, including Prime Minister Narendra Modi, arrived in Xiamen for the Summit, which is starting tomorrow in this port city of China.
Xi also appeared to take a reconciliatory tone when he, without directly referring to the recent Doka La standoff with India, underlined that "peace and development" should be the underpin to resolve issues as the world does not want "conflict and confrontation."
"We the BRICS countries should show our responsibilities to uphold global peace and stability," he said.
Modi and Xi are expected to meet on Tuesday, nearly a week after the two countries announced resolution of the 73-day-long Doka La standoff.
According to officials, the two leaders are scheduled to hold a meeting on 5 September on the sidelines of the 9th Brazil-Russia-India-China-South Africa (BRICS) Summit. After the bilateral with the host, Modi will be travelling to Myanmar on a bilateral visit.
The Chinese and the Indian troops were in a standoff position for nearly 73 days since 16 June when the Indian side stopped construction of a road by China's army.
On 28 August, external affairs ministry announced that New Delhi and Beijing have decided on "expeditious disengagement" of their border troops in the disputed Doka La area.
The sense is that India wants to put behind the Doka La bitterness and move ahead.
Xi, while inaugurating the BRICS business council, also called on BRICS countries to take a constructive part in the process of resolving geopolitical "hotspot issues" and make due contributions.
India is also expected to raise its concerns over terrorism at the BRICS Summit, with Modi asserting that the grouping has to make important contributions in upholding peace and security, and address global challenges.
Asked about China's comments that it will not be appropriate to discuss Pakistan's counter-terrorism records at the BRICS summit at Xiamen, External Affairs Ministry Spokesperson Raveesh Kumar said he cannot pre-empt what Modi will say during his interventions at the restricted and plenary sessions of the summit.
But he asserted that India's position on terrorism has been very clear and it has been raising the issue at various multilateral forums.
"We noticed that India, when it comes to Pakistan's counter-terrorism, has some concerns. I don't think this is an appropriate topic to be discussed at BRICS summit," Chinese Foreign Ministry spokesperson Hua Chunying had said ahead of the Summit.
According to sources, India is expected to flag its concerns over terrorism.
The issue is also likely to find its place in the joint declaration with the Chinese president also saying that he was "convinced that as long as we take a holistic approach to fighting terrorism in all its forms, and address both its symptoms and root causes, terrorists will have no place to hide".
On Saturday, Modi in his departure statement had said, "India attaches high importance to the role of BRICS that has begun a second decade of its partnership for progress and peace. BRICS has important contributions to make in addressing global challenges and upholding world peace and security".
The prime minister had also said he was looking forward to engaging with leaders of nine other countries, including BRICS partners, in an Emerging Markets and Developing Countries Dialogue, being hosted by Xi on 5 September.
"We will also interact with the BRICS Business Council represented by captains of industry from all the five countries," he said.
Modi will hold bilateral meetings with several leaders, including Russian President Vladimir Putin and President Abdel Fattah el-Sisi of Egypt, which is among the five counties — Mexico, Guinea, Thailand and Tajikistan — invited by China as the part of BRICS outreach exercise.
#WATCH: PM Narendra Modi meets Indian diaspora in China's Xiamen. pic.twitter.com/JhthXUscXw

— ANI (@ANI) September 3, 2017
Modi was also greeted by a group of Indians on his arrival at the hotel.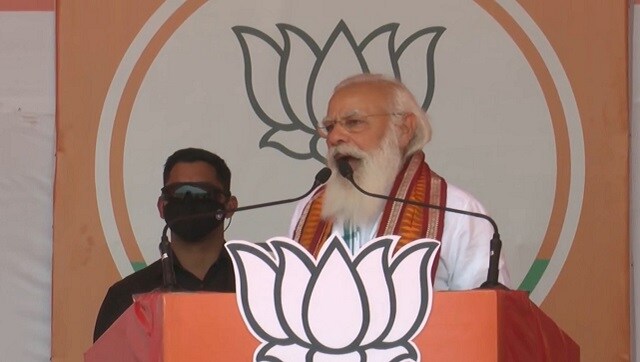 India
The prime minister also jointly inaugurated with Seychelles president Wavel Ramkalawan a solar power plant, a court building and 10 community development projects
Politics
Kishor's statement came after Modi addressed the nation on Tuesday on the coronavirus situation amid a surge in cases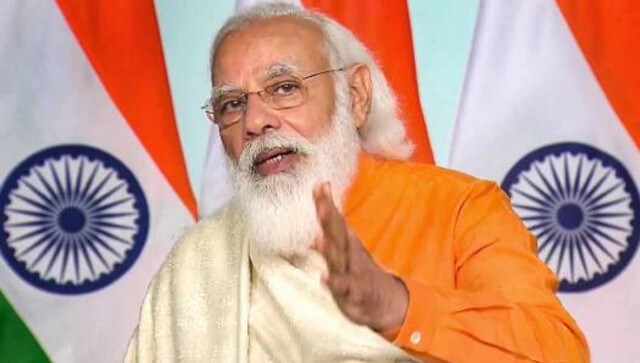 India
'The message of Lord Ram to all of us is that we should follow the boundaries of appropriate behaviour', said the prime minister