BRICS foreign ministers' meet: India, China hold talks for strengthening strategic partnership
India said it looks forward to strengthening its strategic partnership with China as the two sides held talks in Beijing amid differences over a host of issues including CPEC and India's NSG membership bid
Beijing: India on Sunday said it looks forward to strengthening its strategic partnership and mutual dialogue with China as the two sides held talks in Beijing amid differences over a host of issues including the $50 billion CPEC and India's NSG membership bid.
Minister of State for External Affairs VK Singh met Foreign Minister Wang Yi on the sidelines of the BRICS foreign ministers' meeting being held here to finalise the agenda for this year's BRICS (Brazil, Russia, India, China and South Africa) summit to be held in September in China's Xiamen city.
They discussed steps to strengthen strategic relations on the directions laid down by Prime Minister Narendra Modi and Chinese President Xi Jinping during their meeting at Astana recently.
Wang referred to the fruitful and constructive meeting between Xi and Modi on the sidelines of Shanghai Cooperation Organisation (SCO) on 8-9 June at Astana.
In his opening remarks, Singh said that External Affairs Minister Sushma Swaraj wanted to visit Beijing but health and other restrictions did not permit her.
"She is looking forward to meet you," he said.
Xi and Modi have "laid down directions for us and both the countries to proceed with a path of mutual respect, mutual cooperation on how to improve the existing mechanisms so that more trade, commerce and people to people contacts can take place," Singh said.
"We both are Asian neighbours, two growing economies, people with ancient relations, we mark the path others to follow. India looks forward to strengthening and deepening its strategic partnership and mutual dialogue with China," he said, adding he looks forward to many interactions with Wang.
Singh avoided making any reference to differences between the two countries including India's sovereignty concerns over the controversial China-Pakistan Economic Corridor (CPEC), Beijing blocking India's entry into the strategic Nuclear Suppliers Group (NSG) besides a UN ban on Jaish-e-Mohammed (JeM) leader Masood Azhar.
India last month skipped China's high-profile Belt and Road Forum (BRF) under which CPEC comes.
Beijing also opposed the visit of the Dalai Lama to Arunachal Pradesh which it considered as part of Tibet.
Officials said that both the governments are keen to find common ground on the contentious issues.
Singh later attended a banquet hosted by Wang for the Foreign Ministers of BRICS countries.
All the foreign ministers from the BRICS who would also call on Xi.
During the foreign ministers' meet, China is expected to outline the agenda for this year's BRICS summit which included efforts to seek common ground against terrorism.
The meeting is a precursor to a chain of meetings of BRICS officials including the National Security Advisors (NSAs) meeting to be held later next month ahead of the summit.
China took over the rotating presidency of the BRICS from India after last year's Goa summit of the group of emerging countries.
China is also expected to outline its proposals for the BRICS summit.
At the Goa summit, India invited heads of the members of BIMSTEC (Bay of Bengal Initiative for Multi-Sectoral Technical and Economic Cooperation (BIMSTEC) excluding Pakistan from the region.
Incidentally, this is the first time that the foreign ministers meeting has been called by a host country holding the BRICS Summit.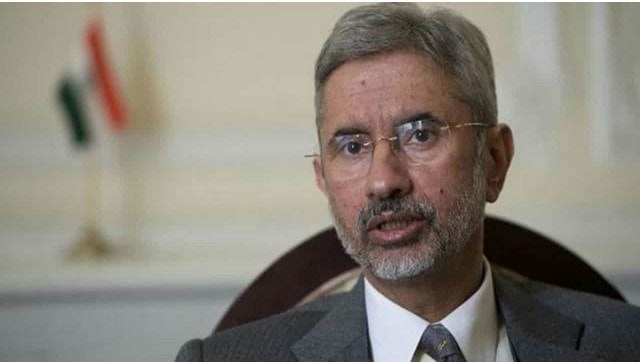 India
Jaishankar said "politics, vested interests and instability" can be "formidable impediments" to regional cooperation and prosperity, asserting that no serious connectivity initiative can ever be a one-way street
World
The SCO also called for increased cooperation of all interested states and global organisations under the UN for the 'stabilisation and development' of Afghanistan
India
The leaders voiced their support towards spreading awareness about the ongoing vaccination drive and provided their ideas and suggestions for preventing the third wave, as per the PMO