Brexit will be conducive to India-UK trade: British DFID secy Priti Patel to Firstpost
Priti Patel, a prominent Brexiteer as minister for employment under former prime minister David Cameron, the 44-year-old Cabinet minister who recently visited India, told Firstpost in an interview that the UK's exit from the European Union will help it move on trade deals with India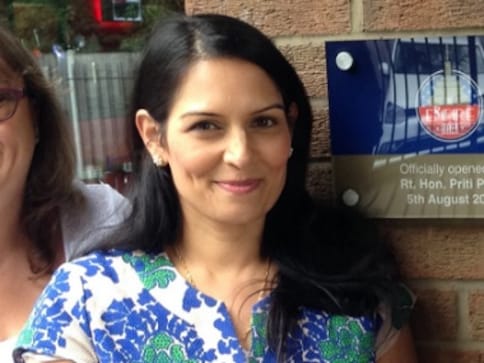 It's been barely a month since India-origin politician Priti Patel was appointed secretary of UK's important Department for International Development (DFID) by Prime Minister Theresa May. The DFID steers the UK's work to end extreme poverty and build a more prosperous world with India being a significant beneficiary of funding. A prominent Brexiteer as minister for employment under former prime minister David Cameron, the 44-year-old Cabinet minister who recently visited India, told Firstpost in an interview that the UK's exit from the European Union will help it move on trade deals with India.
Excerpts follow:
What does Britain's exit from the EU mean for the future of India-UK relations, especially in the backdrop of concerns that India may have about Brexit?
I don't think those concerns have foundations. For example, there are great opportunities for the UK. More recently, I was in China for the G-20 in my former capacity as employment minister and there are many, many countries that want to be in the front of the queue to engage with the UK on the prospect of trade and new commercial opportunities. And that's exactly the sentiment I'm picking up here in India.
And when you look at India, there is the whole economic reform agenda, development and prosperity. One of the frustrations for India has been the fact there has been no progress at all on trade deals with the European Union and that is part of the problem that everything has to be negotiated through a bloc of 28-countries where nobody can agree. So certainly, from a UK perspective there will be future engagement opportunities and dialogues that will take place. I think you'll see in Delhi and across India, many other British ministers engage on this very important issue with their Indian counterparts.
In 2013, you'd suggested said that DFID should be scrapped and replaced with with a department for international trade and development to enable the UK to focus on enhancing trade with the developing world. How would you address concerns about you wanting DFID to change direction?
We have a very clear remit when it comes to international development and aid. Let's not forget that a year ago, my government was elected with a majority based on a manifesto that had some very clear commitments to aid such as the spending of 0.7 percent of national income on foreign aid, such as our commitment for women and girls and dealing with big diseases like malaria, tuberculosis. These are manifesto commitments and we will obviously continue to deliver on these.
Secondly, it's important to note this: There is a new administration and obviously that is why I'm in this role too. The new government in London has created two new government departments. One that looks at withdrawal from Europe (Brexit department) and one that looks at international trade. My point is that we have to leverage our international footprints to work to broaden our dialogue to create economic dialogues, bilateral dialogues on trade and prosperity in particular.
My department has a role to play in economic development, development in poor countries, poor economies and of course, commerce and trade become part of that.
The UK had in 2012 announced that DFID's aid programme for India would end by 2015. What is the current status on this?
Aid-spending is different to support, for example, for prosperity and economic development. And it's not just spending from my department. I should really put this in the context of what the British government is doing across departments to support India. My visit has focused on the strength of the India-UK relationship, many of the commitments that were made between Cameron and Prime Minister Narendra Modi last November on the big issues of development, urbanisation, 'smart cities', on access to finance through our financial markets such as the City of London, the issuing of bonds on the London Stock Exchange. That is what I have been doing in India. I've not been here just in my department's capacity. I've been here working across the board — which is exactly what I've done in all my previous visits. Previously, I've been a minister in other departments, but I've also been the Indian diaspora champion where I've worked with the government to enhance the India-UK relationship.
You've focused on the two countries working together on economic development, boosting trade and developing 'smart cities' in India in your discussions here. Has India specified what it expects from the UK in your meetings with Modi, Finance Minister Arun Jaitley and Urban Development Minister Venkaiah Naidu?
We've been taking further the pledges and the commitments made last November. We agreed on £9 billion ($11.7 billion)  worth of deals between our two countries then. There were clear commitments and requests from the Indian government for support on urbanisastion, 'smart cities', on access to finance through the City of London. In the last month, we've had two bonds launched on the London Stock Exchange. These are masala bonds for investment in the energy and infrastructure sector in India. Both were oversubscribed which says a great deal obviously about the level of interest from investors to invest in India.
The City of London is the great vehicle through which you can raise capital and create investment opportunities for India. These have been part of my discussion with Jaitley and Modi. We've discussed the skills agenda, 'Start Up India'. Recently, I launched two venture capital funds which are very much part of the 'Start Up India' agenda, innovation and entrepreneurship and spreading prosperity and economic development in different states of India.
On the skills side, I've met with Indian and British companies to look at how we can enhance collaboration on the skills agenda, certification, mutual recognition of skills, looking at skills-training courses. India has a huge demand through the labour market for skills. In the meetings that I've had, we've also recognised the people-to-people ties between the UK and India. Modi spoke very fondly of his visit to London last November, but also the depth of the relationship with the diaspora. The UK diaspora too is taking quite a bit of interest in how the UK-India relationship is developing.
Opinion
Narendra Modi's Bharatiya model of development is based on the five pledges he sought from people of the country: Having developed India, removing any sign of colonial baggage, pride in our heritage, unity, and focus on our duties
India
In the past, some widows have visited the prime minister's residence to tie him rakhis on Raksha Bandhan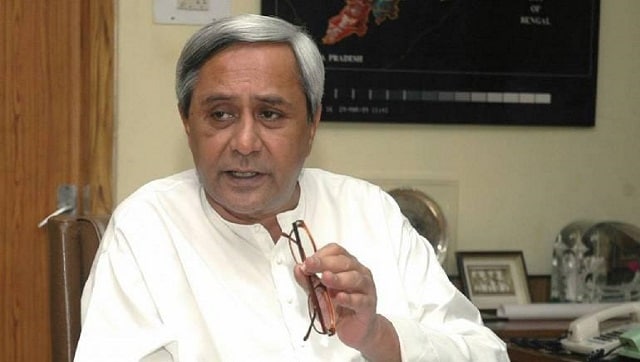 India
Odisha is visited by natural calamities every year destroying life and property and straining a state that already lacks in essential telecom, railways and banking infrastructure