Brazil's Temer wants proposal for pension reform within 30 days | Reuters
BRASILIA Brazilian interim President Michel Temer agreed with union leaders on Monday to draft a blueprint for overhauling the creaking pension system within a month, as he seeks to restore confidence in Latin America's largest economy. Temer, who took power last week when the Senate voted to suspend leftist President Dilma Rousseff, has vowed to plug a fiscal gap equivalent to more than 10 percent of economic output last year. Doing so will require sweeping changes to the burdensome pension system, such as raising the minimum age of retirement
BRASILIA Brazilian interim President Michel Temer agreed with union leaders on Monday to draft a blueprint for overhauling the creaking pension system within a month, as he seeks to restore confidence in Latin America's largest economy.
Temer, who took power last week when the Senate voted to suspend leftist President Dilma Rousseff, has vowed to plug a fiscal gap equivalent to more than 10 percent of economic output last year. Doing so will require sweeping changes to the burdensome pension system, such as raising the minimum age of retirement.
Monday's talks, which were boycotted by the largest labour confederation, agreed to create a working group on pension reform that will include two union members and will have 30 days to present its findings. Unions recommended that the government legalize gambling to increase fiscal revenues.
The unions are adamantly opposed to wholesale pension reform and Temer runs the risk that they will throw their weight against his new administration, which took office after the upper chamber of Congress voted to put Rousseff on trial on Thursday on charges of breaking budgetary rules.
"Temer took no position at the meeting," said Antonio Netto, head of the CSB labour federation. "His ministers didn't make a single proposal. Temer just said he is in a hurry and wants a plan in 30 days."
The meeting was also attended by Ricardo Patah, head of the UGT, Brazil's second largest labour umbrella organisation with 8.5 million members, and Congressman Paulinho Pereira da Silva, a fierce Rousseff opponent who backed her impeachment and represents the 2-million-strong Força Sindical labour movement.
The union leaders demanded that labour rights not be undermined and said they would only discuss changes to the pension system if they were applied to workers just entering the labour market.
Brazil's biggest labour confederation, the CUT, which represents 25 million workers, boycotted the meeting because it does do not recognise the legitimacy of Temer's interim government.
Leaders of the CUT, which is aligned with Rousseff's Workers Party, met in Sao Paulo to decide on actions they will take against the Temer government to try to block his agenda, which they say would roll back social benefits extended during 13 years of Workers Party rule.
New Finance Minister Henrique Meirelles, who won plaudits for taming inflation and fostering growth as central bank governor between 2003 and 2010, told the meeting that the funding of the pension system is unsustainable, a presidential aide said.
(Writing by Anthony Boadle; Editing by Daniel Flynn and Leslie Adler)
This story has not been edited by Firstpost staff and is generated by auto-feed.
World
Australia's submarine upgrade was a response to China's takeover of the South China Sea, aggressive bullying of Australia and intimidation of Japan and Taiwan, said Peter Jennings.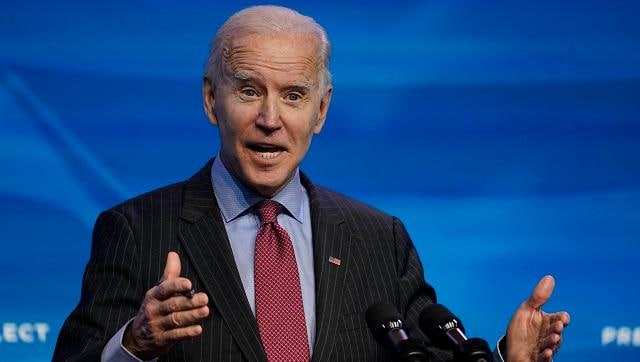 World
Ida struck the US Gulf Coast as a Category 4 hurricane, bringing major flooding and knocking out power to large parts of the heavily populated region.
World
Armed drone attacks, normally targeting US troops or US interests in Iraq, have become common in recent months