Brazil's Rousseff vows fight; incoming interim president sets sights on economy | Reuters
BRASILIA Suspended Brazilian President Dilma Rousseff vowed on Thursday she would fight to prove her innocence after the Senate voted to put her on trial for breaking budget laws, its historic decision fueled by deep recession and a sprawling corruption scandal. In a dramatic changing of the guard that signaled a political shift in Brazil, Rousseff, a leftist who has been in office since 2011, departed Brasilia's Planalto presidential palace just hours after the vote. Centrist Vice President Michel Temer took over as interim president for the duration of a Senate trial that could take up to six months
BRASILIA Suspended Brazilian President Dilma Rousseff vowed on Thursday she would fight to prove her innocence after the Senate voted to put her on trial for breaking budget laws, its historic decision fueled by deep recession and a sprawling corruption scandal.
In a dramatic changing of the guard that signaled a political shift in Brazil, Rousseff, a leftist who has been in office since 2011, departed Brasilia's Planalto presidential palace just hours after the vote.
Centrist Vice President Michel Temer took over as interim president for the duration of a Senate trial that could take up to six months.
Temer, a constitutional scholar who spent decades in Brazil's Congress and who had a bitter falling out with Rousseff last year, faces the daunting task of hauling the world's No. 9 economy out its worst downturn since the Great Depression and cutting bloated public spending.
Temer, 75, quickly named respected former central bank governor Henrique Meirelles as his finance minister, as part of a scaled-back cabinet, with a mandate to overhaul the costly pension system.
In a defiant address before she left, Rousseff reiterated what she has maintained since impeachment proceedings were launched against her last December by the lower house of Congress, calling the impeachment "fraudulent" and "a coup."
"I may have made mistakes but I did not commit any crime," she said. Rousseff's mentor, former President Luiz Inacio Lula da Silva, who now faces corruption charges, stood behind her and looked on dejectedly as 13 years of rule by their Workers Party came to an abrupt end.
Rousseff, 68, was flanked by dozens of outgoing ministers. Even as many wept, Rousseff remained stolid.
"I never imagined that it would be necessary to fight once again against a coup in this country," Rousseff said, in a reference to her youth fighting Brazil's military dictatorship.
Shortly afterward, she addressed hundreds of supporters outside, many of them dressed in Workers Party red, and already shouting "Temer out!"
"This is a tragic hour for our country," Rousseff said, calling her suspension an effort by conservatives to roll back the social and economic gains made by the Workers Party.
The party rose from Brazil's labor movement and in the heady days of Lula's presidency from 2003 helped pull millions of people out of poverty before running into recession and scandal, with many of its leaders tainted by corruption investigations and Rousseff herself increasingly unpopular.
The Senate deliberated for 20 hours before voting 55-22 early on Thursday to put Rousseff on trial over charges that she disguised the size of the budget deficit to make the economy look healthier in the runup to her 2014 re-election.
Rousseff, an economist and former Marxist guerrilla who became Brazil's first woman president, has steadfastly denied any wrongdoing and has called the charges politically motivated.
Despite her vows to fight, she is unlikely to be acquitted in her trial. The size of the vote to try her showed the opposition already has the support it will need to reach the two-thirds majority required to convict Rousseff and remove her definitively from office.
"It is a bitter though necessary medicine," opposition Senator Jose Serra, named on Thursday as the new foreign minister under Temer, said during the marathon Senate debate. "Having the Rousseff government continue would be a bigger tragedy."
ECONOMIC CHALLENGES
Temer aides said the incoming government would soon announce a series of austerity measures to help reduce a massive budget deficit. An immediate goal is a reform of Brazil's costly pension system, possibly setting a minimum age for retirement, said one advisor.
Brazilian markets, which for weeks have rallied because of expectations for a business-friendly Temer administration, remained calm. The benchmark Bovespa index .BVSP and the real, Brazil's currency BRBY, traded similarly to a day earlier.
Upon being notified of her suspension early Thursday, Rousseff dismissed her cabinet, including the sports minister, who is in final preparations for the Olympics in Rio de Janeiro in August. The central bank governor, who has ministerial rank, was the only minister to remain.
As suspended head of state, Rousseff can continue to live in her official residence, and is entitled to a staff and use of an Air Force plane.
Fireworks erupted in cities across Brazil after the Senate vote. Police briefly clashed with pro-Rousseff demonstrators in Brasilia late Wednesday, but the country was calm Thursday, with scattered celebrants in São Paulo and other cities draping themselves in Brazil's green, yellow and blue flag.
Temer must stabilize the economy and restore calm at a time when Brazilians, increasingly polarized, are questioning whether their institutions can deliver on his promise of stability.
In addition to the gaping deficit, equal to more than 10 percent of its annual economic output, Brazil is suffering from rising unemployment, plummeting investment and a projected economic contraction of more than 3 percent this year.
"Only major reforms can keep Brazil from moving from crisis to crisis," says Eduardo Giannetti da Fonseca, an economist and author in São Paulo who has written extensively about the country's socioeconomic problems.
But those changes, including the pension effort, overhauls of tax and labor laws and a political reform to streamline fragmented parties in a mercenary Congress, could remain elusive at a time of turmoil.
In a statement on Thursday, Moody's Investors Service said continued political tension was likely to make reforms difficult. "Brazil still faces significant credit challenges including the need to reverse the ongoing economic contraction and to achieve meaningful fiscal consolidation," the ratings agency said.
Wild cards remain for Temer himself, including still-pending investigations by an electoral court into financing for his and Rousseff's 2014 campaign.
Then there is the far-reaching kickback probe around state-run oil company Petroleo Brasileiro SA (PETR4.SA), which has ensnared dozens of corporate and political chieftains, and helped set the scene for the discontent that hobbled Rousseff.
(Additional reporting by Paulo Prada, Brad Brooks, Alonso Soto, Lisandra Paraguassy, Leonard Goy, Silvio Cascione and Guillermo Parra-Bernal; Writing by Paulo Prada and Daniel Flynn; Editing by Kieran Murray and Frances Kerry)
This story has not been edited by Firstpost staff and is generated by auto-feed.
India
Informing fans about the big moment in his life, Soni took to Instagram and posted a note saying that he decided to register himself for the course during the coronavirus lockdown.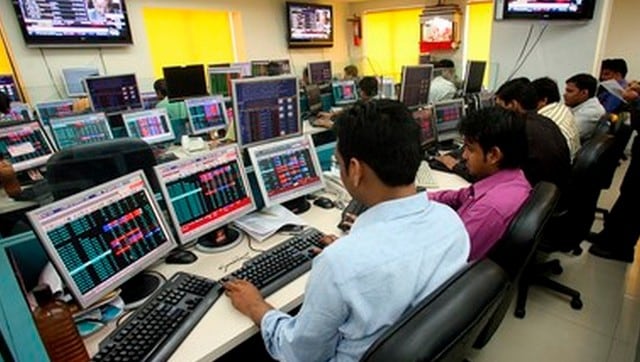 Business
Share market today: HDFC Bank was the top loser in the Sensex pack, shedding over 2 percent, followed by HDFC, IndusInd Bank, Kotak Bank, Axis Bank and ICICI Bank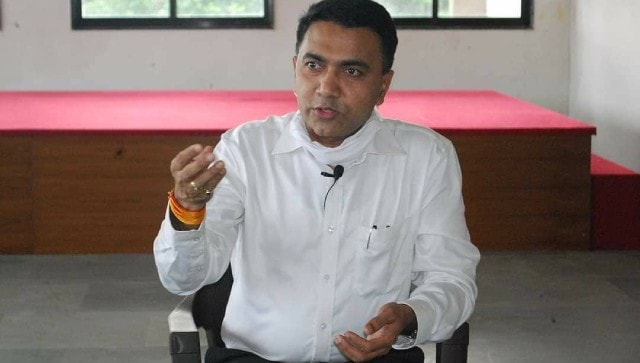 India
Goa needs to attack and clean up its dark underbelly before another Scarlett Keeling murder or Benaulim gang rape hits its stunning shores