Brazil's Rousseff pledges unity gov`t as momentum for impeachment grows | Reuters
BRASILIA Brazil's President Dilma Rousseff pledged on Wednesday to form a government of national unity if she survives an impeachment vote in Congress this weekend, but the odds against her lengthened as even remaining allies wavered in their support. Rousseff is scrambling to shore up votes against impeachment as a stream of defections from her coalition make it increasingly likely she will lose Sunday's ballot in the lower house of Congress on whether she should face trial in the Senate over accusations she broke budget laws
BRASILIA Brazil's President Dilma Rousseff pledged on Wednesday to form a government of national unity if she survives an impeachment vote in Congress this weekend, but the odds against her lengthened as even remaining allies wavered in their support.
Rousseff is scrambling to shore up votes against impeachment as a stream of defections from her coalition make it increasingly likely she will lose Sunday's ballot in the lower house of Congress on whether she should face trial in the Senate over accusations she broke budget laws.
Politicians have begun to flock this week to the residence of the man who would replace Rousseff if she is convicted, Vice President Michel Temer, to declare their support for him, his aides said.
Business leaders have come out in support of Temer who promises market-friendly policies and less government intervention to boost the world's seventh largest economy hit by its worst downturn since the Great Depression of the 1930s.
Temer said on Tuesday he was ready to form a transitional government with other parties to lead Brazil out of the political crisis, raising speculation he was already forming a shadow government.
"Obviously, he will start thinking about a cabinet on Monday if the vote is for impeachment on Sunday," Temer's press spokesman Marcio de Freitas said.
Rousseff's chances of surviving impeachment suffered a big blow on Tuesday with the defection of the largest ally remaining in her coalition besides her own Workers' Party. The centrist Progressive Party, or PP, with 49 members of the lower house, left her government and pulled its one minister in her cabinet.
On Wednesday, the Social Democratic Party (PSD) gathered its caucus to inform its leader Gilberto Kassab, Rousseff's minister for cities, that a majority of its 36 lower house members would vote for her impeachment.
The Republican Party and the smaller National Labor Party (PTN) were due to meet later in the day, but members said most of their fellow lawmakers would vote against Rousseff even as their leaders negotiated jobs offered by her government.
Battling to avert impeachment, Rousseff handed negotiations over to her mentor and predecessor, Luiz Inacio Lula da Silva, Brazil's most influential politician despite a corruption investigation that hampered his efforts to save her government.
"My first act after the vote in the lower house will be to propose a new pact among all the political forces, without winners of losers," Rousseff told Estado de S.Paulo newspaper in a group interview with local media.
She voiced confidence that her supporters would deny the opposition the 342 votes, equivalent to two-thirds of the lower house, needed to send her impeachment to the Senate.
ODDS OF IMPEACHMENT RISING
Political risk consultancy Eurasia said Rousseff could still try to cobble together support from centrist parties, but it will be hard for her to stop the momentum for impeachment, with defections raising the odds of her removal to 70 percent from a previous estimate of 60 percent.
The rift between Rousseff and her vice president reached breaking point on Monday over an audio message Temer sent his supporters calling for a government of national unity. Rousseff accused him of leading a conspiracy to overthrow her.
In an interview with Globo News on Tuesday, Temer denied he was plotting to become president, calmly stating: "If destiny takes me to that position... I will be ready." [L2N17F1AO]
Brazil's benchmark Bovespa stock index .BVSP soared for a second consecutive day, rising 3 percent on investor hopes that a Rousseff impeachment will improve the prospects of an economic recovery.
Brazil's CNT transport sector lobby on Wednesday declared its support for impeachment saying Rousseff's government was incapable of drawing investment needed to restore growth and lacked the political support to pass needed reforms.
(Additional reporting by Lisandra Paraguassú; Editing by Daniel Flynn and Andrew Hay)
This story has not been edited by Firstpost staff and is generated by auto-feed.
Find latest and upcoming tech gadgets online on Tech2 Gadgets. Get technology news, gadgets reviews & ratings. Popular gadgets including laptop, tablet and mobile specifications, features, prices, comparison.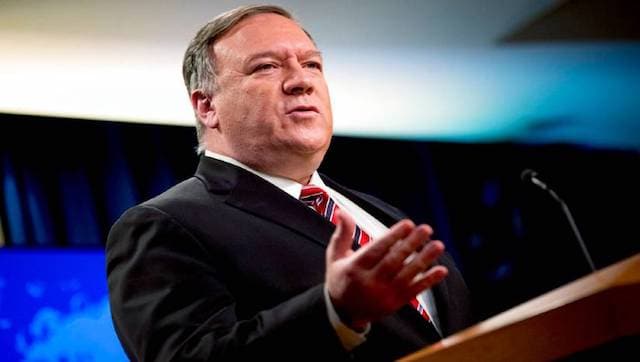 World
The move will further foment tensions in already deteriorating ties between the world's two largest economies as President Donald Trump seeks to boost his anti-China credentials ahead of November's election
World
India's democracy is key to sustaining the momentum of its Indo-Pacific vision over the turbulent years to come.
India
'The US looks forward to collaborating closely with India during its upcoming term on the UN Security Council,' the state department said before the start of the 2+2 ministerial