Brazil top court denies injunction to alter impeachment vote order | Reuters
BRASILIA Brazil's Supreme Court upheld on Thursday the voting order fixed by the lower house of Congress for Sunday's impeachment vote, a setback for President Dilma Rousseff, who is struggling to muster votes to block an opposition bid to remove her from office. A majority of the justices rejected an injunction sought by the Communist Party of Brazil, a Rousseff coalition ally, to overturn the voting order decided by Speaker Eduardo Cunha, which favours impeachment by having states where anti-Rousseff sentiment predominates vote first. The court must still rule on a request by Rousseff's government to suspend Sunday's vote
BRASILIA Brazil's Supreme Court upheld on Thursday the voting order fixed by the lower house of Congress for Sunday's impeachment vote, a setback for President Dilma Rousseff, who is struggling to muster votes to block an opposition bid to remove her from office.
A majority of the justices rejected an injunction sought by the Communist Party of Brazil, a Rousseff coalition ally, to overturn the voting order decided by Speaker Eduardo Cunha, which favours impeachment by having states where anti-Rousseff sentiment predominates vote first. The court must still rule on a request by Rousseff's government to suspend Sunday's vote.
(Reporting by Anthony Boadle)
This story has not been edited by Firstpost staff and is generated by auto-feed.
India
The short clip shows the boy sitting in a train and playing the dholak while being surrounded by other passengers. The passengers in the train seem delighted at the boy's enthusiasm
India
This horrific incident took place on 24 September at Thiruvilwamala Vilwadrinatha Temple in the Thrissur district of Kerala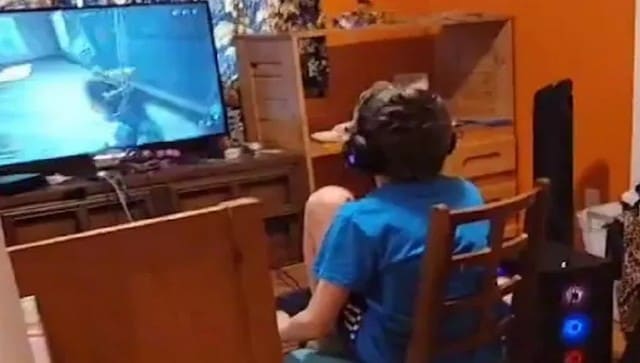 World
The boy's sister, who goes by the username @bumblebee__ , said she was proud of her brother for defending LGBTQ people