Brazil impeachment backers take strong lead in Congress vote | Reuters
BRASILIA Supporters of the impeachment of Brazilian President Dilma Rousseff took a commanding lead in a ballot in the lower house of Congress on Sunday that could hasten the end of 13 years of leftist Workers Party rule in Latin America's biggest economy. With 272 votes cast, 210 members of Congress had voted in favor of Rousseff's impeachment and 62 voted against or abstained
BRASILIA Supporters of the impeachment of Brazilian President Dilma Rousseff took a commanding lead in a ballot in the lower house of Congress on Sunday that could hasten the end of 13 years of leftist Workers Party rule in Latin America's biggest economy.
With 272 votes cast, 210 members of Congress had voted in favor of Rousseff's impeachment and 62 voted against or abstained. The Datafolha polling group projected Rousseff's defeat.
Rousseff's opponents needs votes from 342 of the 513 members of the chamber to send her for trial in the Senate on charges of manipulating budgetary accounts to support her 2014 re-election.
If Rousseff, Brazil's first female president, loses Sunday's vote, the Senate must decide by a simple majority whether there are legal grounds to hear the case against her, a decision expected in early May.
Should it agree to do so, Rousseff, 68, would be suspended from office and Vice President Michel Temer would take over.
The political crisis in Brazil, which comes during the country's worst recession since the 1930s, has deeply divided the country of 200 million people and sparked a battle between Rousseff and Temer.
Both sides said they had enough votes to win the motion in the session where lawmakers yelled slogans and scuffles broke out in front of the speaker's podium as pro-impeachment legislators waved flags reading: "Goodbye Dear."
Hundreds of thousands of protesters from both sides took to the streets of dozens of towns and cities across the country. As congressional members voted, tens of thousands of pro- and anti-impeachment demonstrators packed the grassy esplanade in front of the legislature in the capital, Brasilia.
A 6.5-foot-high (2-metre) wall had been erected there stretching for more than half a mile (1 km) to separate both sides, a symbol of the stark political divide in one of the world's most unequal societies.
Opinion polls suggested more than 60 percent of Brazilians supported impeaching Rousseff, whose inner circle has been tainted by a vast corruption scandal at state oil company Petrobras (PETR4.SA).
Despite anger at rising unemployment, Rousseff's ruling Workers Party still musters strong support among millions of working-class Brazilians, who credit its welfare programs with pulling their families out of poverty during the past decade.
"The majority of Brazilians are in favor of democracy and are against this coup," said Maira Jane, one of the thousands of pro-Rousseff demonstrators outside Congress. "Whether you are in favor or against the government. It's a question of democracy."
PARALYSED GOVERNMENT
The impeachment crisis has paralyzed activity in Brasilia, just four months before the country is due to host the Olympics in Rio de Janeiro, and as it seeks to battle an epidemic of the Zika virus, which has been linked to birth defects in newborns.
Critics of the impeachment process say it has become a referendum on Rousseff's popularity - currently languishing in single digits - which sets a worrying precedent for ousting unpopular leaders in the future. They note that Rousseff is accused of a budgetary slight of hand commonly employed by many elected officials in Brazil.
Leaders in Temer's centrist PMDB party were confident they could muster two dozen votes more than the 342 needed.
Government officials acknowledged Rousseff's situation was "very difficult" as they kept seeking votes or abstentions that would favor her, despite newspaper polls showing they lacked the necessary support.
Business lobbies have thrown their weight behind the ouster of Rousseff, blamed by them for high inflation and an economy forecast to contract nearly 4 percent this year, as they look to Temer to restore business confidence and growth.
Brazil's stocks and currency have been among the world's best-performing assets in recent weeks on growing bets that Rousseff would be removed from office, allowing Temer to adopt more market-friendly policies.
Whoever governs the country in coming months will inherit a toxic political environment, a divided Congress, rising unemployment and an expected contraction of 4 percent this year in the world's ninth-largest economy.
PROTESTERS GATHER
While Rousseff herself has not been personally charged with corruption, many of the lawmakers who will decide her fate on Sunday have been.
Congresso em Foco, a prominent watchdog group in Brasilia, said more than 300 of the legislators who will vote - well over half the chamber - were under investigation for corruption, fraud or electoral crimes.
As they cast their vote, some lawmakers said the next politician to be impeached should be the man leading the proceedings, Speaker Eduardo Cunha, charged with corruption and money laundering in the kickback scandal involving state-run oil producer Petrobras and facing an ethics inquiry over undeclared Swiss bank accounts.
Thousands of pro-impeachment demonstrators packed Sao Paulo's central Paulista Avenida, draped in Brazilian flags and waving banners reading: "Dilma out" and in support of the judge leading the Petrobras investigation.
"We need to make this country viable again," said Paulo Tosi Marques, 66, a retired business administrator at the pro-impeachment demonstration in Sao Paulo. "Look at what we have - corruption, inflation and an unprecedented crisis."
(Additional reporting by Lisandra Paraguassú in Brasilia and Guillermo Parra-Bernal in Sao Paulo; Writing by Daniel Flynn, Stephen Eisenhammer and Anthony Boadle; Editing by Alan Crosby and Peter Cooney)
This story has not been edited by Firstpost staff and is generated by auto-feed.
World
The airport, the scene of a frenzied evacuation which ended with the US troop withdrawal on Tuesday, is out of operation with much of its infrastructure destroyed or degraded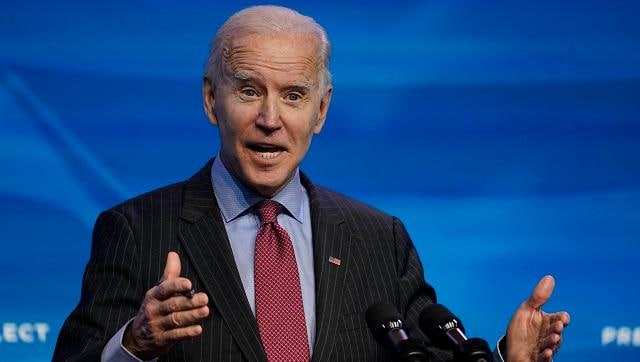 World
Ida struck the US Gulf Coast as a Category 4 hurricane, bringing major flooding and knocking out power to large parts of the heavily populated region.
World
This comes a day after the US Special Presidential Envoy for Climate John Kerry launched the Climate Action and Finance Mobilization Dialogue in New Delhi