Boston bombing: How Indian student Sunil Tripathi was wrongly identified as suspect
One of the trends on Twitter today is the name Sunil Tripathi. He's a student at Brown University who has been missing for the past one month. But today he was trending for being wrongly identified as a suspect for the Boston bombings.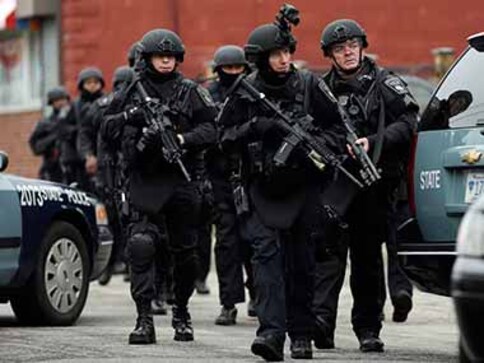 One of the trends on Twitter today is the name Sunil Tripathi. He's a student at Brown University who has been missing for the past one month. But today he was trending as a suspect for the Boston bombings. Sunil has been missing from his apartment since 16 March. You can view this detailed story from ABC on Sunil here.
You can check out one of the tweets below which mentioned that Sunil was on the 'scanner':
So what exactly happened after that? There were some reports that police scanners had identified Sunil as a 'possible suspect.' And thanks to the world of Reddit and Twitter, Sunil went from being a possible suspect to 'the suspect.' The word possible was dropped.
For the uninitiated, Reddit has had a thread running called FindBostonBombers, for a couple of days and thanks to this anyone who was brown or with a heavy pack back became a suspect. In fact, there's a dedicated thread on Reddit, discussing if Sunil was the bomber? What is truly shocking is that people were busy dissecting CCTV footage and sharing pictures of Sunil to compare with the footage and pictures that were being shared on the thread.
As this Salon article points out, The entire case was based on vague physical resemblance in low-quality photos, bolstered by the fact that one Twitter user claiming to have gone to school with Tripathi said she thought it looked like him.
In fact, the entire thread on FindBostonBombers was based on nothing more than guesswork and brazen speculation on the part of those who were on the thread. This piece on the Atlantic points out, vigilantes have organized themselves on Reddit for a manhunt. They want justice served. And they're openly debating suspects on the site. They're gonna solve the case! Like real cops on television.
In one case, they point out a man in a "blue robe" and how he's holding his backpack. "Also note that in the very far right pic, he is clutching his hand with a very tight grip as if the backpack is really heavy," one says. "That left hand is holding quite a lot of tension. The guy is trying to look nonchalant, maybe?" another replies. "Though, look at the angle of the shoulder straps. You would expect them to be pointing straight down if they were under the weight of 30-40lbs, not angled like that"
Guys, this isn't dissecting the quality of an animation on the PS3: this is a human being whose role in an act of terrorism is being debated in a public forum because of people's observations of the "tension" in his grip on his bag?
After Sunil's name appeared on the Police scanners, it seems that in the minds of Internet detectives he was already guilty. In fact a Facebook page that his parents had created to help find him had to be taken down thanks to the vitriolic abuse. This despite the fact that the FBI had released pictures of two suspects who were clearly 'white, Caucasian looking men.'
This post on Gawker, also questions the nature of the Internet man-hunt for the Boston bombers and calls it a sort of like racist Where's Waldo. As the post points out, most of the photos that were being shared were of brown people who in the minds of the Reddit detectives were already guilty simply because they were brown.
The Boston Police have now identified the suspects as being from Russia. One of the suspects is dead, while the hunt is on for the other. The moderator at Reddit's FindBostonBombers thread has also banned all pictures, personal comments about suspect bombers, other than official information from the FBI.
But is that really enough? For the parents and family of Sunil Tripathi, the news that their missing son was a suspected bomber must have been traumatising and shocking and perhaps the Internet community owes them an apology. And the community could choose not to trust police scanners as an instant source of verified news.
The case brings to light the risks involved with citizen/Internet based journalism where any picture, taken from a smartphone or even CCTV camera can become evidence in a giant-witch hunt. The Sunil Tripathi incident definitely calls into question the 'wisdom of crowds' theory. One can't forget that while crowd-sourcing might help in getting a lot of information together, a crowd also reflects the biases of the individuals who are a part of it. In Sunil Tripathi's case it was the racist bias that came to fore.
India
As much as Rs 600 crore was spent on subsidising the cost of building toilets from 1997 and government records listed 1.7 million as having come up in individual homes.
Entertainment
Barfi! is blessed with great production values, strong performances, and a heartwarming story. None of this, however, will improve its Oscar prospects, and for entirely good reasons.
India
Yesterday's post on the Delhi rape case generated a lot of heat among the readers and we got a lot of response for it. The responses made Vivek Kaul's belief even stronger that women will continue to be raped in India.