Boris Johnson departure as top UK envoy sparks regret, relief among world's diplomats; NYT editorial says 'good riddance'
Diplomats and politicians around the world were bidding a not-always fond farewell Tuesday to Boris Johnson after the blond foreign secretary's bombshell resignation.
London: Diplomats and politicians around the world were bidding a not-always fond farewell Tuesday to Boris Johnson after the blond foreign secretary's bombshell resignation.
Australian Foreign Minister Julie Bishop said her government would "miss Boris." But John McKendrick, attorney-general of the British overseas territory of Anguilla, called Johnson "the worst Foreign Secretary we've ever had."
Johnson quit Monday with an attack on Prime Minister Theresa May, whom he accused of killing the "dream" of Brexit and leading Britain into the status of European Union "colony."
Not content to send the letter, Johnson had himself photographed, pen in hand, about to sign it. The image adorned the front page of the Daily Telegraph, a newspaper he once worked for.
It was a typically grandiose gesture by the attention-hungry Alexander Boris de Pfeffel Johnson. Many people were surprised when May gave Johnson the job of Britain's top diplomat in 2016. The garrulous Conservative lawmaker, sometime journalist and former mayor of London has never been known for tact or diplomacy.
Johnson, 54, has earned a reputation for gaffes — and a Teflon-like ability to survive them — during a long political career.
He once used the derogatory term "piccaninnies" to refer to members of the Commonwealth, and likened his party's internal conflicts "to Papua New Guinea-style orgies of cannibalism and chief-killing."
While foreign secretary he was recorded saying that a violence-torn Libyan city could become a tourism hub once authorities "clear the dead bodies away." He inadvertently worsened the plight of a British-Iranian woman detained in Tehran by repeating an Iranian allegation that she was a journalist.
"It has been a misfortune for Britain that through two years when diplomacy has been critically important we have been represented abroad by a jester," historian Max Hastings wrote in the Times of London.
He called Johnson "a man of remarkable gifts, flawed by an absence of conscience, principle or scruple."
The New York Times ran an editorial about the resignation under the headline "Good Riddance, Boris Johnson."
Johnson is one of Britain's best-known politicians, famous at home and abroad for his tousled blond hair, and florid speeches studded with Latin phrases.
But his rumpled, eccentric exterior covers a core of steely ambition. He has made no secret of his ambition to be prime minister, though when David Cameron's resignation after the 2016 EU membership referendum sparked a leadership contest, Johnson was abandoned by a key ally and outmaneuvered by May, who became prime minister.
Now critics and allies are waiting to see whether Johnson will challenge May for the top job.
Guto Harri, Johnson's former communications chief, said Johnson's popular image as a politician of character and integrity had been destroyed by Brexit. Many believe Johnson's support for an EU exit was motivated more by a desire to make himself leader of the rebellious "leave" movement than by true belief.
He has been indelibly linked to the campaign's exaggerated claim, emblazoned on the side of a bus, that Britain paid 350 million pounds a week to the EU. The true amount is about half that.
Harri told the BBC that Johnson's support for Brexit "was a bad miscalculation."
"Brexit destroyed him ... because nobody genuinely believes that he was sincere about Brexit," Harri said.
Victoria Honeyman, a lecturer in politics at the University of Leeds, said Johnson sill wants to topple May — but not now, when the complex and compromise-laden work of negotiating Brexit drags on.
Once Britain leaves the bloc in March, "I don't doubt that we will see Boris Johnson launching a leadership campaign. Because at that point it becomes a much more attractive job, once someone else has done the dirty work."
"What he wants is to take over once it's done and then blame his predecessor for it not being what he thought that it would be," Honeyman said.
(Associated Press)
Find latest and upcoming tech gadgets online on Tech2 Gadgets. Get technology news, gadgets reviews & ratings. Popular gadgets including laptop, tablet and mobile specifications, features, prices, comparison.
India
Seagram's Blenders Pride, the Indian origin blended whisky has received international awards - the Gold Award at Monde Selection 2020, Gold Medal at The Fifty Best, and Bronze Medal at London Spirits Competition 2020.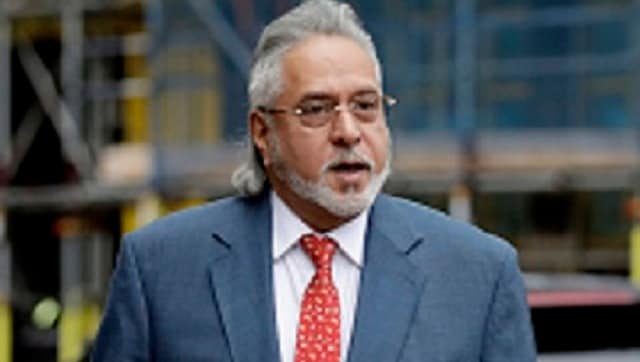 India
Mallya, an accused in bank loan default case of over Rs 9,000 crore involving his defunct Kingfisher Airlines, is in the UK since March 2016. The SC bench listed the matter for 15 March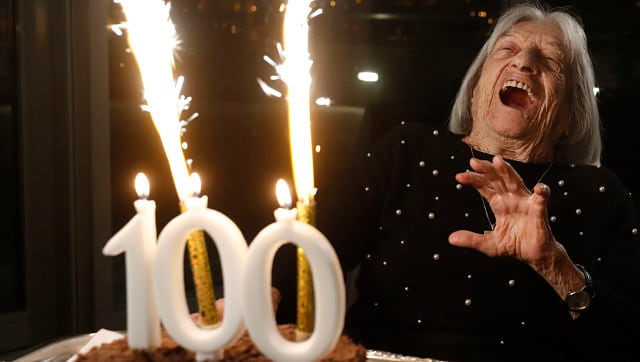 Sports
Agnes Keleti, a winner of 10 Olympic medals in gymnastics — including five golds — celebrated her 100th birthday on Saturday in her native Budapest, punctuating a life of achievement, adventure, tragedy and perseverance which, she says, passed by in a flash