Boris Johnson: British embassies to fly gay pride rainbow flags
In one of his first policy shifts since coming to office, British Foreign Secretary Boris Johnson has lifted a ban on gay pride rainbow flags being flown at embassies and high commissions across the world
London: In one of his first policy shifts since coming to office, British Foreign Secretary Boris Johnson has lifted a ban on gay pride rainbow flags being flown at embassies and high commissions across the world.
Former Foreign Secretary Philip Hammond last year came under fire when he ordered British embassies to abide by a policy that blocks any flag other than the Union Jack being flown, preventing them from flying a rainbow flag for pride, PinkNews reported.
"The Foreign and Commonwealth Office buildings can fly the rainbow flag in order to mark relevant international days such as the International Day Against Homophobia, Biphobia and Transphobia (IDAHOBIT) and locally relevant events, such as local pride celebrations," an FCO spokesperson told PinkNews.
Johnson overturning Hammond's decision in which he just one month ago rejected a proposal to change the policy, permitted the embassies to fly rainbow flags if they wish.
It will be up to the envoys to decide whether they wish to fly the rainbow flag for events. The pride flag is already flying at the British Consulate in Amsterdam for Amsterdam Pride.
On 5 July, the FCO rejected the recommendation from the House of Commons Foreign Affairs Committee, saying, "The FCO has a very clear policy on flag flying: it is to fly the Union Flag at the FCO and all its embassies, high commissions and consulates at all times."
MPs including Labour's Angela Eagle and Conservative Nigel Evans previously called for a change in the policy.
Evans said it "would send the important signal that we stand by the side of those who are oppressed, and indeed, in some cases, those who fear death for the crime of being born gay".
Eagle said, "We need to redouble our efforts to root out prejudice and discrimination at home and abroad/ The Foreign Secretary's decision to ban the Pride flag from being flown at UK embassies around the world sends exactly the wrong signal."
World
China had sharply criticised the trilateral pact, saying such a grouping would undermine regional stability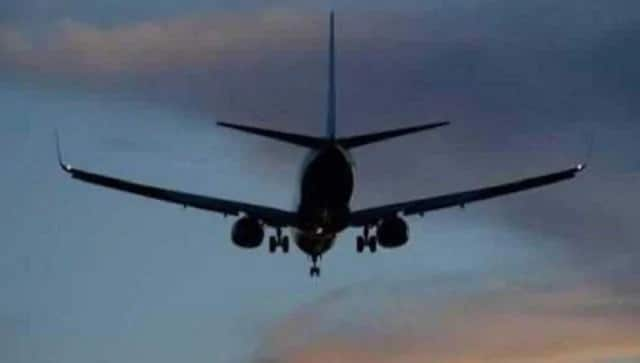 World
From 4 October, the current traffic light system of red, amber and green countries based on levels of COVID-19 risk will be scrapped and replaced with one red list only
World
Johnson is expected to hold bilateral talks with Biden during his four-day trip to the US for the UNGA, and the prime minister will try to mend relations with Washington