London mayor gets flak over calling Obama 'part-Kenyan' and claiming anti-Britain bias
London: London Mayor Boris Johnson is drawing a storm of criticism for suggesting President Barack Obama may have an "ancestral dislike of the British Empire" because of his Kenyan roots.
Obama has urged Britain to stay in the European Union, angering Johnson and others who want the country to leave the bloc.
Writing in The Sun newspaper, Johnson recounted a claim that a bust of former British Prime Minister Winston Churchill was removed from the Oval Office after Obama was elected and returned to the British Embassy. Johnson wrote that some said removing the bust "was a symbol of the part-Kenyan president's ancestral dislike of the British Empire, of which Churchill had been such a fervent defender."
Former Liberal Democrat leader Menzies Campbell says Johnson's comment are "an unacceptable smear," while Labour Party lawmaker Diane Abbott says that "Boris dismissing president Obama as 'half-Kenyan' reflects the worst Tea Party rhetoric."
The White House has said that the Churchill bust is still in a prominent place in the presidential residence.
World
As the world's second-most populous country that is just coming out of the horrors of a punishing second wave of cases, India will be a natural destination for any extra shots that the world's wealthiest nations commit to sharing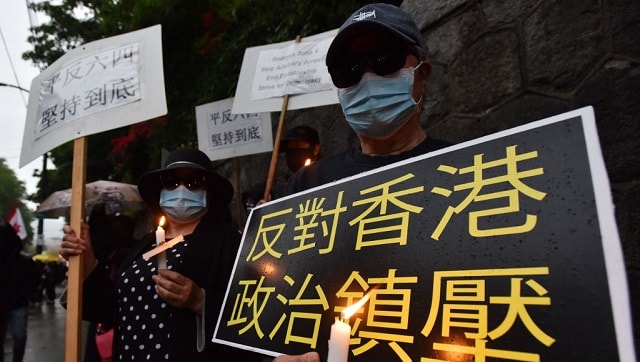 World
This year's vigil was banned at a time when Hong Kong authorities are carrying out a sweeping clampdown on dissent following huge and often violent democracy protests two years ago
Sports
The England-Scotland match on 18 June is traditionally a high-octane encounter both on and off the pitch — England beat the Scots 2-0 when they hosted Euro 96 at Wembley in a group match.