Bomb kills nine Iraqi soldiers during raid south of Baghdad | Reuters
BAGHDAD Nine Iraqi soldiers were killed and nine more wounded on Wednesday when a house rigged with explosives blew up south of Baghdad during a raid of suspected Islamic State militants, two army sources said. The army unit was responding to intelligence on a possible meeting of high-profile militant leaders at the house in Latifiya, 40 km (25 miles) south of the capital, the sources said
BAGHDAD Nine Iraqi soldiers were killed and nine more wounded on Wednesday when a house rigged with explosives blew up south of Baghdad during a raid of suspected Islamic State militants, two army sources said.
The army unit was responding to intelligence on a possible meeting of high-profile militant leaders at the house in Latifiya, 40 km (25 miles) south of the capital, the sources said.
More than 170 people have been killed in blasts claimed by Islamic State in and around Baghdad over the past week, including at least 77 in three attacks on Tuesday, in the deadliest spate of attacks in the city so far this year.
In a separate incident in Latifiya on Wednesday, an army officer was killed and three soldiers were wounded when a roadside bomb struck their Humvee, the army sources said.
Recent bombings have cranked up pressure on Prime Minister Haider al-Abadi, who is struggling to solve a political crisis sparked by his proposed cabinet reshuffle or risk losing control of parts of Baghdad to Islamic State militants.
Away from the capital, Iraq's military is waging a counter-offensive against Islamic State, which seized around a third of the country's territory in the north and west in 2014.
The latest offensive saw counter-terrorism forces, backed by U.S.-led coalition airstrikes, enter the remote western town of Rutba on Tuesday.
(Reporting by Kareem Raheem and Ahmed Rasheed; Writing by Stephen Kalin; Editing by Tom Heneghan)
This story has not been edited by Firstpost staff and is generated by auto-feed.
Entertainment
Wong Kar Wai's Happy Together took Argentina out of the blur and made it distinct, colour-corrected foreignness to make one feel how Argentina would make a lonely, lost traveler feel.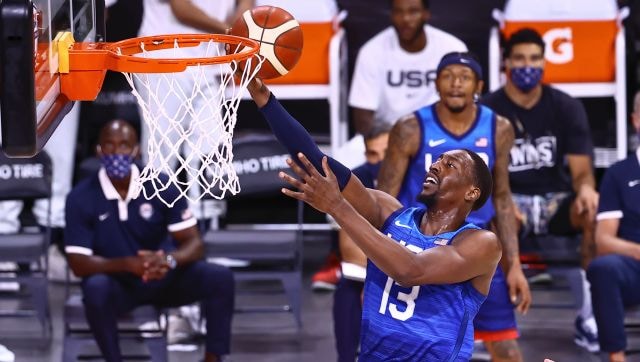 Sports
Americans shot 51%, scored 33 first-quarter points to get off and running and beat Argentina for the 10th consecutive time
Business
Angel Broking has given a positive outlook on the Glenmark Life Sciences IPO and it expects listing gains of 25 percent to 35 percent