Boeing 737 MAX crash victim families urge Europe to hold off on lifting ban
By Tracy Rucinski CHICAGO (Reuters) - Relatives of Boeing Co 737 MAX crash victims on Tuesday urged the European Union Aviation Safety Agency (EASA) to delay approving the aircraft's return to service, saying there are unanswered questions about its safety. Last month, the U.S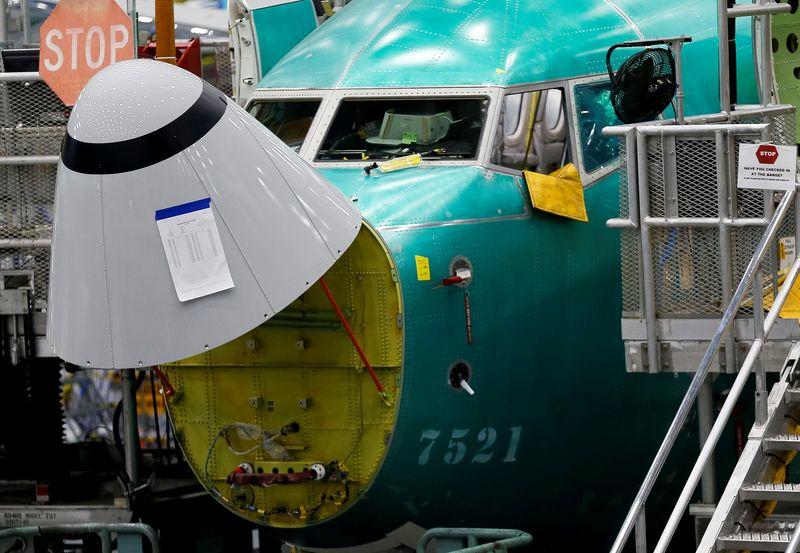 By Tracy Rucinski
CHICAGO (Reuters) - Relatives of Boeing Co 737 MAX crash victims on Tuesday urged the European Union Aviation Safety Agency (EASA) to delay approving the aircraft's return to service, saying there are unanswered questions about its safety.
Last month, the U.S. Federal Aviation Administration cleared the jet following design changes around systems involved in two crashes that together killed 346 people in 2018 and 2019, sparking a global grounding and safety reviews.
EASA has said it could formally lift its own ban next month, once public and industry feedback on its conditions for putting the jet back into service have been studied.
In a letter to EASA Executive Director Patrick Ky and in comments filed with the agency, relatives and friends of Ethiopian Airlines crash victims said it should first finish its analysis of the modified aircraft and complete its safety report on the crash.
"It would be impossible for EASA to conclude that the revised 737 MAX is safe before its own safety assessment is complete," they said in the letter.
An EASA spokesman said the agency does not comment on any received feedback at this stage of the recertification process. It plans to publish the final airworthiness directive in January, once all the feedback has been reviewed, he said.
The families also called into question the U.S. Federal Aviation Administration's decision to lift its flight ban following a Senate Commerce Committee report on Friday that concluded the agency and Boeing officials colluded during 737 MAX recertification testing.
They urged EASA to explain why Boeing's changes make the aircraft safe and to require that it increase the plane's safety margins by implementing a third Angle of Attack sensor. They also called for redesigning the flight deck and crew alert system "to meet modern safety standards," among other steps.
(Reporting by Tracy Rucinski; Editing by Dan Grebler)
This story has not been edited by Firstpost staff and is generated by auto-feed.
Find latest and upcoming tech gadgets online on Tech2 Gadgets. Get technology news, gadgets reviews & ratings. Popular gadgets including laptop, tablet and mobile specifications, features, prices, comparison.
World
(Reuters) -Moderna Inc said on Monday it would produce at least 600 million doses of its COVID-19 vaccine in 2021, up by 100 million doses from its previous forecast, as the United States continues to roll-out the vaccine. The company was working to invest and hire in order to deliver up to 1 billion doses this year, the higher end of its production forecast, it said
World
WARSAW (Reuters) - A skating rink owner in the Polish city of Szczecin believes he has found a way to keep his business open despite coronavirus restrictions - operate as a flower shop instead. His plan is simple - the customer has to purchase access to the flower "warehouse", then chooses from a box of flowers in the middle of the rink. "You can jump, crawl or go on all fours ..
World
By Reuters Staff SANAA (Reuters) - Paralysed and severely malnourished, seven-year-old Faid Samim lies curled up on a hospital bed in the Yemeni capital Sanaa, having barely survived the journey there.  "He was almost gone when he arrived but thank God we were able to do what was necessary and he started improving. He is suffering from CP (cerebral palsy) and severe malnutrition," said Rageh Mohammed, the supervising doctor of the Al-Sabeen hospital's malnutrition ward.