Bodies of missing sailors found by divers after US Navy destroyer collided with container ship off Japan
Navy divers found the bodies of missing sailors on Sunday aboard the stricken USS Fitzgerald that collided with a container ship in the busy sea off Japan
Navy divers found the bodies of missing sailors on Sunday aboard the stricken USS Fitzgerald that collided with a container ship in the busy sea off Japan, the navy said.
Searchers gained access to the spaces that were damaged during the collision and brought the remains to Naval Hospital Yokosuka where they will be identified, the navy said in a statement.
Seven sailors had been missing, but Yoko Kato, a spokeswoman for the US Navy in Yokosuka, said not all seven were recovered.
She didn't say how many were found.
Japan's coast guard officials said the sea and air search was still continuing at the site of the collision.
The navy said that the families were being notified and provided the support they need during "this difficult time."
The names of the sailors will be released after all notifications are made.
The 154-metre (500-foot) Fitzgerald was pulled by a tugboat back to its base in Yokosuka, southwest of Tokyo, on Saturday, where divers searched damaged areas of the guided missile destroyer. The 222-metre Philippine-flagged ACX Crystal had large scrapes on its bow, but none of its 20 crew were injured, Japan's coastguard said.
The accident happened 56 nautical miles (104 kilometres) southwest of Yokosuka, in a busy shipping channel that is a gateway to major container ports in Tokyo and nearby Yokohama.
Sixteen hours following the predawn Saturday collision, the damaged destroyer was pumping out water as it limped back to its home port in Yokosuka Naval Base south of Tokyo by sunset Saturday, its crew lined up on deck.
The Philippine-flagged container ship was berthed at Tokyo's Oi wharf, where officials began questioning crew members about the cause of the crash.
At least three other crew members, including the captain, were injured in the crash, which damaged two berthing spaces, a machinery room and the radio room. Most of the more than 200 sailors aboard would have been asleep in their berths at the time of the collision.
It wasn't clear what caused the crash.
With inputs from agencies
Lifestyle
An increasing number of local governments and private companies are introducing more inclusive policies, and a recent landmark court verdict called the failure to recognise same-sex marriage unconstitutional.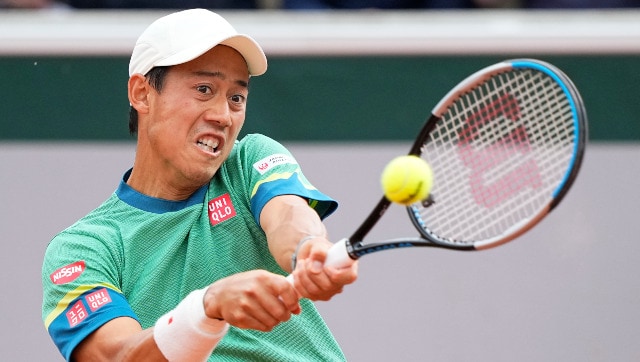 Sports
Nishikori, who made it to the last 16 of the 2021 French Open on Friday, said he desperately wants to see the Games take place with fans.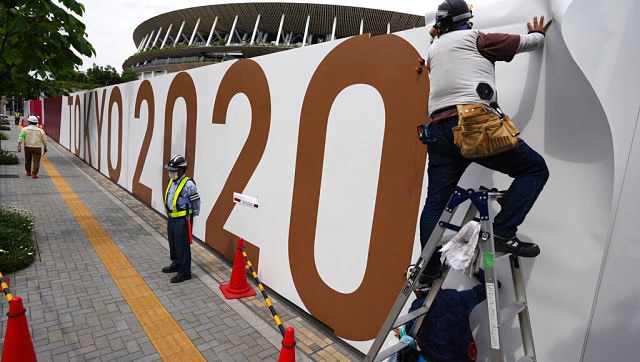 Sports
The Prime Minister's office said that 3.66 percent of Japanese were fully vaccinated as of Monday. It said 10.7 percent had at least one shot in what has been a slow vaccine rollout.