Bobby Jindal joins US presidential race, but here's why he may not win
Bobby Jindal, the current Louisiana governor, will be launching his campaign for the 2016 presidency on Wednesday in New Orleans. He is the first Indian-American to dare to do so. Prospects for his success in a pool of 15 candidates, however, are grim
Bobby Jindal, the current Louisiana governor, launched his campaign for the 2016 presidency on Wednesday in New Orleans. He is the first Indian-American to dare to do so. Prospects for his success in a pool of 15 candidates, however, are grim.
Jindal is polling in last place among potential and declared Republican candidates, according to the Washington Post. The New Orleans Advocate , a newspaper, released an online preliminary survey on June 23rd titled "Tell us: What chance do you give Bobby Jindal of winning the presidency? Cast your vote, see real-time results".  93.64% of voters believe Bobby Jindal has "no chance" of winning.
Here are five reasons why Bobby Jindal will probably not become the next President of the United States:
1) Americans of Indian descent are only slowly becoming visible on America's political scene 
Apart from an emerging group of congressional actors in California, as reported by  NDTV, the only other politician of Indian descent in the spotlight of American politics is Nikki Haley. Haley is currently serving in her second term as Governor of South Carolina.
2) The Indian-American community's small census translates into little political sway
According to CDC figures, nearly 5 percent of the American population is Asian American, smaller than African Americans (13.2%)  and Latino populations (17%) and according to The Economic Times of India,  the Indian-American population is only the third largest Asian community in the United States, after Chinese and Filipinos.
Moreover, a recent detailed Washington Post report ,analyzing the significance and influence of minority voting, only mentions the Asian American population once and does so, ironically, in connection to Bobby Jindal. Apparently, Jindal "won't be much help to the GOP's effort to close the gap with communities of color after losing badly among black, Hispanic and Asian American voters in the last presidential election".
3) Jindal has made no effort to woo the Indian-American community 
Jindal should not underestimate the potential benefits of Indian-American community support:  The Indian-American annual family income now exceeds $100,000 per annum and is among the richest ethnic communities in the US reported NDTV. 
But, Pearson Cross, a political science professor at the University of Louisiana at Lafayatte, told a Washinton Post reporter "There's not much Indian left in Bobby Jindal".
Indian donors, who funded campaigns early on in Jindal's political career, such as Suresh. C. Gupta, a Potomac, Md. doctor Committee have started disassociating themselves from Jindal's campaign said the Post.
While many politicians attended Narendra Modi's rally in Madison Square Garden in September, Jindal was not present at the event, reported the Post. Allegedly, when Jindal's name was mentioned by Modi, the crowd booed.
4) The competition is just too formidable
Candidates like former Florida. Gov. Jeb Bush, Sen. Ted Cruz of Texas and former Tex. Gov. Rick Perry are better-known. Jindal simply lacks the family connections and the dynamic pitches of his fellow candidates. Jindal's national profile has been limited after his unsuccessful speech on behalf of the GOP in response to Obama's joint address to congress. According to a Vox article, Fox News described this Jindal  speech as "amateurish".
5) Jindal lacks a unique pitch to differentiate himself from his competitors 
Jindal's pitch is bland in a field of ideologically similar competitors. His focus on fundamental social conservative principles, as demonstrated in his oped in the New York Times denouncing same sex marriage, is similar to those of his better-known competitors such as Jeb Bush.
In other words, there are many reasons why voters will not pick Jindal in the Republican primaries, and not a single good reason why they should.
I'm running for President of the United States of America. Join me: http://t.co/MmqB4kxpUq

— Gov. Bobby Jindal (@BobbyJindal) June 24, 2015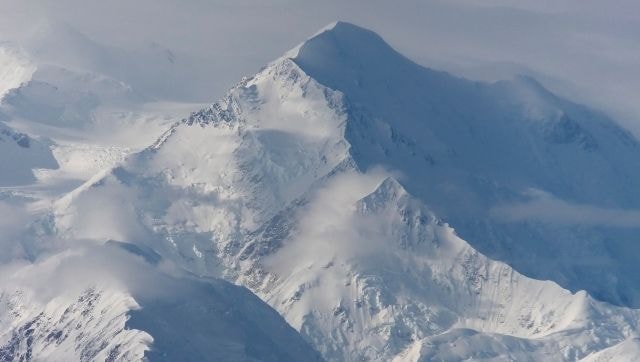 World
Earlier this month, a skier from Colorado died after falling into a crevasse. A climber from Idaho was killed by a falling block of glacier ice, rangers reported.
Sports
Here are all the streaming details about India vs Bangladesh FIFA World Cup Qualifiers 2022 match.
Entertainment
David Attenborough's Netflix documentary, released a day ahead of World Environment Day, effectively conveys that the end is near through "scarily bleak figures and statistics"