Bob Dylan's Nobel glory reflects the changing times in literature
While one may debate the literary value of Bob's Dylan's songs, the fact that his song continue to remain popular with their spiritual quest, anti-war, anti-racism, and humanistic stance makes him an ideal choice for a Noble prize
Beloved singer, and more importantly, songwriter Bob Dylan won the Nobel Prize 2016 for Literature, becoming the first musician to win the prestigious award. Last year it was Svetlana Alexievich, who moved the jury with her non-fiction style, shifting the domain from poetry, to something less adorned. Certainly, The Times They Are A-Changin'. But what then is Dylan's place among the legacy of more 'sober' and 'serious' laureates?
To begin with the contribution of his "poetic expressions to the American song tradition", Dylan has written and composed in assorted styles. Christopher Ricks writes that the core of 75-year-old artiste's lyrics are based on justice. And what he says about justice, then becomes a force against injustice. Dylan's song Hurricane narrates the plight of Rubin Carter, a boxer and a victim of racism. An excerpt from the song shows how by mentioning the colour "white", he subverts racism, while portraying the problem of racism.
The lyrics for the song reads:
No one doubted that he pulled the trigger
And though they could not produce the gun
The DA said he was the one who did the deed
And the all-white jury agreed
Here, he points to the "whiteness" of the jury to present the problem of being black. Several of his songs comment upon political issues like this. One can even find a massive influence of the Beat writers on Dylan. "Beat Generation" was a title given by Marion Paul in 1948 to describe an underground anti-conformist youth movement in New York.  Though according to Jack Kerouac, a renowned beat poet and a friend of Dylan's, a street hustler gave the name. Originally, "beat" meant "tired" or "beat down" as within the African-American community, writes Ann Charters in her book Beat Down to Your Soul: What Was the Beat Generation?. Bob Dylan Blues seems to carry forward this tradition of protest.
Ballads and lyrics have been a genre within poetry, used earlier on for entertainment and then for narration. The constitution of a ballad, in Shakespeare's day and age was directed at sending a message, using topical subjects. They were written fast, and were usually "rough and ready", a quality one finds in Dylan's works like Ballad of Hollis Brown and Ballad Of A Thin Man.
Dylan also works in colloquialisms and current phraseology like the modern poets, trimming words like "unless" into "'less" in Hurricane, or crafting nouns out of adjectives such as "like a complete unknown" in Like a Rolling Stone.
Literary critic Harold Bloom defines poetry as "the power of imagination over the universe of death". And for a good measure, Dylan borrows the disposition of a trench war poet. The same innocent anger and the pastoral youth of Sigfried Sassoon's poems can be found in Dylan's verses. Sassoon's Does it Matter and Dylan's Masters of War chime the same injuries and madness, both rebelling against martyrdom. Then there's a hollow darkness in It's Alright, Ma (I'm Only Bleeding) making a strong case against war, and the monotony and repetitiveness of Knockin on Heaven's Door, which robs war and heaven of their glory. Alternatively, the song reflects the desperation of a man, departing from reality, clinging helplessly on to the notion of heaven.
And finally, before one starts questioning his originality in craft, recall that he wrote songs. Dylan took his influences and churned them into his version of the truth, what the Cambridge Guide to Bob Dylan regards as a "respectful tampering". He wrote songs that had wide, giddy and emphatic mass appeal. They are played in the background, chanted on streets, and used as soundtracks, thus entering into our lives accidentally and in clandestine. His songs enter rooms like we would, where "serious" literature sits on shelves, needing dusting. Even mainstream literature makes considerable demands on your time.
The statutes of the Swedish Academy defined literature as "not only belles-lettres, but also other writings which, by virtue of their form and style, possess literary value". What is literary value can be disputed endlessly, but Alfred Nobel wanted the prize to go to the "most outstanding work in an ideal direction". Suffice it to say, Dylan's spiritual quest, anti-war, anti-racism, and humanistic stance proves amply ideal.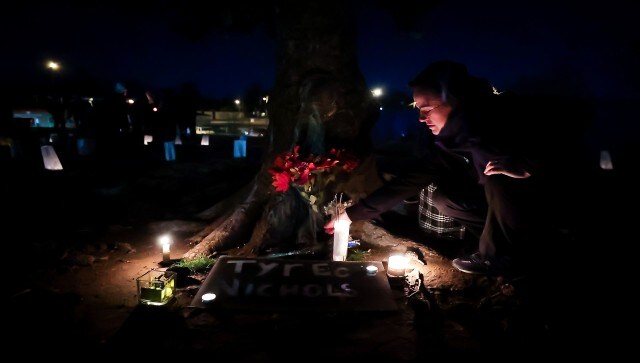 Explainers
Tyre Nichols' death sparked state and federal investigations into police brutality and led to murder and other charges against the five officers involved in his arrest this month
World
The families are challenging the DOJ's deferred prosecution agreement (DPA) with Boeing, which required the aviation giant to pay $2.5 billion in fines and restitution in exchange for immunity from criminal prosecution for charges it defrauded the government during the certification of the MAX
World
Despite their criticism, Biden's fellow Democrats defended what they said was his cooperation with the Justice Department as the search for additional classified material unfolds. They contrasted it with Trump's resistance to efforts to recover hundreds of documents after he left office