Boat deaths cast spotlight on Indonesian illegals in Malaysia | Reuters
By Fathin Ungku | JOHOR BAHRU, Malaysia JOHOR BAHRU, Malaysia When Malaysian officials went to an island near the site of a boat accident that killed dozens of Indonesians on their way home last week, they were told the vessel was plying illegally with more than double the permitted number of passengers aboard.For Paul Khiu, commander of the marine police in Johor state at the southern tip of peninsula Malaysia, the discovery came as no surprise. 'These boats can take 30 to 50 people, but they always overload,' Khiu told Reuters on his return from Batam island, on the other side of the Singapore Strait
By Fathin Ungku
| JOHOR BAHRU, Malaysia
JOHOR BAHRU, Malaysia When Malaysian officials went to an island near the site of a boat accident that killed dozens of Indonesians on their way home last week, they were told the vessel was plying illegally with more than double the permitted number of passengers aboard.For Paul Khiu, commander of the marine police in Johor state at the southern tip of peninsula Malaysia, the discovery came as no surprise. "These boats can take 30 to 50 people, but they always overload," Khiu told Reuters on his return from Batam island, on the other side of the Singapore Strait. The boat had come from Johor, a one-hour voyage, carrying Indonesian workers and their families before it capsized near Batam.Hundreds of thousands of Indonesians are illegal migrants in Malaysia, doing construction, plantation and domestic work that pays much more than they could earn at home. Some have lived in Malaysia for years and have also brought over their families. Advocacy groups say the illegal workers are subjected to many abuses and the two governments are doing little to address the situation. Between 600 and 700 illegal Indonesian workers die in Malaysia each year of various causes, including disease, work accidents, drowning and starvation, said Anis Hidayah of the Migrant Care group. A spokesman for Indonesia's foreign ministry, Armanatha Nasir, said illegal workers remained "a challenge" but both governments were committed to finding a solution.Malaysia's Home Affairs Ministry said it would soon be meeting Indonesian Embassy officials for preliminary talks on the illegal workers issue, but did not give any further details.The government had said in March that it would stop bringing in new foreign workers in a bid to encourage businesses to hire locally and also to stop illegal migration.It had launched a major exercise to legalise foreign workers in 2011, including an amnesty that expired in 2014.DANGEROUS CROSSING
Some of the migrants make the illegal crossing across the Strait of Malacca separating Indonesia's Sumatra from peninsular Malaysia, but most slip over the sprawling land border between the two countries on the island of Borneo.There are few controls along the 2,000-km (1,200-mile) border which experts say is virtually impossible to police. The to-and-fro movement has become a lively business, and there are towns on both sides to cater for the migrants.The sea route is more dangerous. Officials said that more than half of the 101 people on board the high-speed boat died after it hit a reef off Batam and sank, many of them infants and children. Forty-one people survived and six remain missing.Migrant Care puts the number of Indonesians living in Malaysia at more than 1 million, but other estimates put it even higher.Hidayah, at Migrant Care, said government regulation in the plantation, construction and domestic helper sectors was poor."There is no policy on protection of domestic helpers. There is no regulation of working hours. There are no holidays," she said, adding the situation was much the same in the construction and plantation sectors.
Because of the prohibitive costs and bureaucracy required to enter Malaysia legally, most workers opt for illicit ways to get in, Hidayah said.SHORT-LIVED REACTION
When tragedies such as last week's accident strike, government action is reactive and short-lived, activists say."Despite the need for sustained political attention, often these issues are only addressed in the wake of some particularly egregious incident that sparks public outcry," said Paul Dillon, Jakarta-based programme director at the International Organization for Migration.A 64-year-old Indonesian metalworker, who has lived illegally in Malaysia for nine years, said that on a night-time journey home last year, his boat capsized.
"I could have gone the normal, legal route ... but I just couldn't afford it at that time," the worker told Reuters from a sparsely furnished housing block in Johor he shares with six others. "I thought I was going to die," he said of the ordeal which he and 35 others survived by swimming 1 km (a half mile) to shore.Since that incident he has been considering getting documentation, regardless of the costs. Indonesia has in recent years tried to stop unskilled workers, especially domestic workers, going overseas after a string of physical abuse cases. There is now a moratorium on domestic workers going to 21 countries in the Middle East, and government officials have also discussed banning them from Malaysia and Singapore.But a persistent shortage of jobs at home means Indonesians are still desperate to work overseas."The point is availability of work. For that reason, the most important thing is to create as many jobs as possible domestically," said Hermono, who like many Indonesians goes by one name, of the National Migrant Workers' Protection Agency.Indonesian migrant workers contributed around $9.6 billion in remittances in 2015, according to the World Bank. Activists say a ban would only cut off these economically critical inflows and force low-skilled workers to resort to illegal and dangerous means of travel."People need to earn and if the jobs are elsewhere, you should be ensuring people can go legitimately and work safely," said Dee Jupp, an independent researcher who has done studies on Indonesian migrant workers. "Recognising this will give legitimacy and allow it to be regulated and safer." (Additional reporting by Hidayat Setiaji, Fergus Jensen and Kanupriya Kapoor in JAKARTA, A.Ananthalakshmi in KUALA LUMPUR; Writing by John Chalmers; Editing by Raju Gopalakrishnan and Alex Richardson)
This story has not been edited by Firstpost staff and is generated by auto-feed.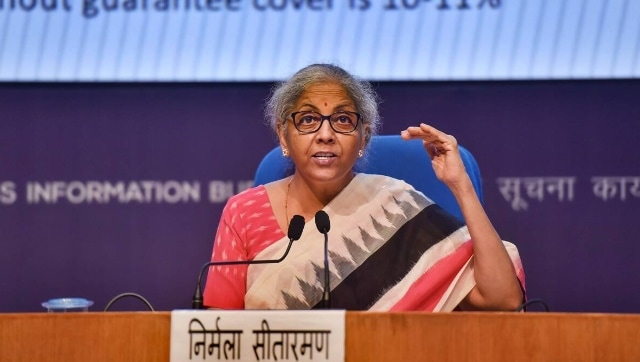 India
Of the four public sector general insurers, National Insurance, Oriental Insurance and United India Insurance are loss-making. The outlier in this segment is New India Assurance
Sports
The 5 September match in Sao Paulo was suspended after seven minutes due to alleged breaches of COVID-19 protocols.
Entertainment
Kim Seon Ho in his statement, apologised for his 'careless' and 'inconsiderate' actions towards the woman after an anonymous online post accused the actor of gaslighting and emotional abuse.