Blue Whale Challenge: 17-year-old Russian girl arrested for 'masterminding' deadly suicide game
A 17-year-old Russian girl, an alleged administrator of the deadly Blue Whale suicide challenge, was arrested from the Khabarovsk Krai region in south-east Russia
A 17-year-old Russian girl, an alleged administrator of the deadly Blue Whale suicide challenge, was arrested from the Khabarovsk Krai region in south-east Russia, reports said.
According to the Metro, the girl was responsible for creating the 50 challenges which instructed and forced 'players' in the game to inflict self-harm, eventually culminating in suicide. The report quoted Colonel Irina Volk from the Russian interior ministry as saying, "This administrator was sending particular tasks — often life-threatening — to each of several dozen members of the group. In contrast to similar groups, teenagers in this group were blackmailed with death threats against them or their relatives for not completing the tasks."
Russian police raided her house and released a video which showed portraits of Philip Budeikin, the Russian psychology student who confessed to inventing the game and currently is in prison, reported Hindustan Times. 
The girl, also known as 'death group administrator', was originally a player who didn't complete the Blue Whale Challenge, and instead, allegedly invented the 50 steps in the horrific game which eventually end in the person committing suicide, as per India Today.
The police video reportedly showed the unnamed girl barefoot in her house as the authorities went through her belongings and found drawings and sketches related to suicide as well, according to News18.
The Blue Whale Challenge is a 50-day fatal game which demands that players complete tasks given by an anonymous "handler". The "handler" instructs the players to cause self-harm, leading up to suicide. Some of the tasks include waking up at odd hours to watch a horror movie to carving a blue whale on one's body. The deadly game is believed to have led to nearly 100 deaths in the US, China and other countries.
The game has been making inroads in India too. It came to light when a 14-year-old boy in Mumbai committed suicide by jumping off a seven-storeyed building.
Most recently, Vignesh, a 19-year-old college student from Tamil Nadu's Madurai district committed suicide on Wednesday by hanging himself inside his house with authorities linking it to the Blue Whale Challenge. According to his suicide note, Vignesh wrote: "Blue whale is not a game, once you enter you can't exit." Police also found the image of a whale carved on Vignesh's left hand with 'Blue Whale' beneath it.
Such cases have sprung up in Uttar Pradesh and West Bengal too. States have advised schools, teachers and parents to counsel children about the risk of such dangerous online games.
With inputs from PTI
Find latest and upcoming tech gadgets online on Tech2 Gadgets. Get technology news, gadgets reviews & ratings. Popular gadgets including laptop, tablet and mobile specifications, features, prices, comparison.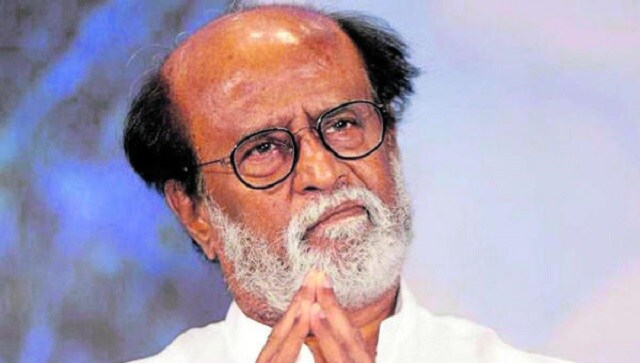 India
The 69-year-old said he will discuss the proceedings of the party with the members of Rajini Makkal Mandram, and announce his political stand 'at an appropriate time'
science
The ammonites could have been trapped in the process of concretion for centuries and got misconceived as a dinosaur egg.
India
The victim, 59-year-old Sangeetha had started the restaurant last month and had employed the accused as the cook. Tamil Nadu Police added that accused also stole Rs 20,000 after the crime