10 blasts rock Kabul: Start of spring offensive, says Taliban
More than 10 explosions rock Kabul. British and German embassies, Parliament seem to be the targets.
Kabul: A series of explosions followed by sustained gunfire shook the Afghan capital on Sunday in what appeared to be a coordinated attack by militants on three neighborhoods frequented by Afghan government officials and their international allies. The Taliban said they and other militant groups were behind a coordinated assault in the Afghan capital. The Taliban also said they were carrying out attacks in several Afghan provinces.
The Afghan Taliban said on Sunday that coordinated attacks in several provinces in Afghanistan, including multiple assaults on Western embassies and NATO headquarters in Kabul, were the start of an insurgent spring offensive.
"These attacks are the beginning of the spring offensive and we had planned them for months," Taliban spokesman Zabihullah Mujahid told Reuters.
Attackers fired a rocket-propelled grenade into a house used by British diplomats in the centre as part of a coordinated assault in several parts of the city. Smoke billowed from the building after the blast in the heavily guarded diplomatic quarter. There was no word on any casualties.
At about the same time, residents reported a blast near the parliament building across town, and there are reports that the parliament is under siege.
There were attacks about the same time in two other eastern cities — Jalalabad and Gardez. There were no immediate reports of casualties from those assaults, but details were sketchy and the fighting was still going on.
The first explosions in Kabul struck the central Wazir Akbar Khan neighbourhood, which is home to a number of embassies and a NATO base. Gunfire erupted soon after the blasts, forcing people out in the street to quickly take cover. Smoke could be seen rising from a few buildings in the neighborhood as sirens wailed.
More than 10 explosions in all shook the capital, and heavy gunfire continued to shake the city more than 30 minutes after the initial blast.
Militants who had staked out positions in a tall building were firing rockets in different directions, according to an Associated Press reporter at the scene.
Meanwhile, an AP reporter at the Turkish military base on the outskirts of the city said the installation was under direct attack from mortar fire. Turkish and Greek forces were responding with heavy-caliber machine gun fire.
It was the first attack in Kabul since a shooting inside the Interior Ministry in February in which a ministry employee turned a gun on NATO advisers and shot two soldiers dead.
Agencies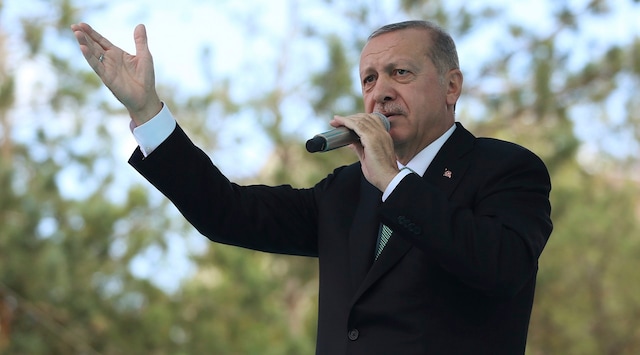 World
The United States is in the final stages of completing a military drawdown alongside NATO forces by 11 September, 20 years after invading Afghanistan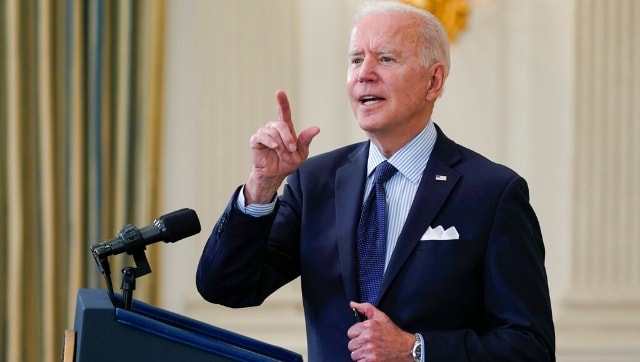 World
Biden will leave for the UK on Wednesday and then visit Brussels and Geneva as part of the trip, that ends next week
World
With restrictive rules of engagement that require hours of overhead surveillance before a US airstrike is authorised, Afghan forces have tried to compensate, launching 10 to 20 airstrikes a day