Blast in Mogadishu: Car bomb kills four outside police academy in Somali capital
Three police officers and one civilian were killed in a car bombing outside a police academy in Mogadishu, a police commander said, and a spokesman for an Islamic extremist group said it repelled an attack by international forces
Mogadishu, Somalia: Three police officers and one civilian were killed in a car bombing outside a police academy in the Somali capital, a police commander said, and a spokesman for an Islamic extremist group said it repelled an attack by international forces.
A suicide car bomber detonated an explosives-laden vehicle outside a cafe near the academy in Mogadishu on Wednesday, said General Ali Hersi Barre.
There was no claim of responsibility for the blast, but it bore the hallmarks of al-Shabab.
The Islamic extremist group said Wednesday that its fighters had foiled an attempt by foreign forces to raid an al-Shabab-held town in southern Somalia during the night.
Sheikh Abdiaziz Abu Musab, a spokesman for al-Shabab, told a militant-run online radio that unidentified foreign forces with two helicopters tried to launch a ground attack on a military station in Awdhegle town in Lower Shabelle region before they were repulsed. Al-Shabab fighters forced the foreign forces dropped off by helicopter to retreat with casualties after more than 30 minutes of clashes.
No country has so far said it carried out the attack alleged by al-Shabab.
The Pentagon has said US forces carried out air strikes on a training camp run by al-Shabab, killing more than 150 of the group's fighters on Saturday.
Despite being ousted from Mogadishu and surrounding regions, al-Shabab continues to launch guerrilla attacks across the Horn of Africa country. The group has also carried out many attacks in neighboring Kenya, whose military involvement in Somalia is opposed by the Islamic extremists.
AP
Find latest and upcoming tech gadgets online on Tech2 Gadgets. Get technology news, gadgets reviews & ratings. Popular gadgets including laptop, tablet and mobile specifications, features, prices, comparison.
World
The twin bombing marked the latest attack in Afghanistan, where violence has surged in recent months even as Taliban and Afghan government negotiators are meeting for peace talks
World
The explosions hit various parts of central and north Kabul, including in and around the heavily fortified Green Zone that houses embassies and international firms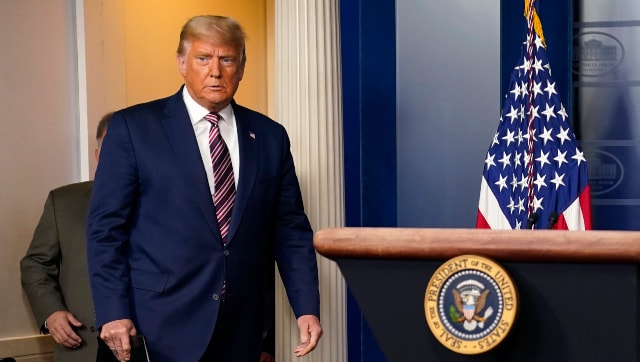 World
Trump's national security advisor, Robert O'Brien, said last month that the United States would withdraw about 2,500 troops from Afghanistan by early next year