Biggest strike since the 70s cripples UK
More than two million British public sector workers are striking today over pension cuts in what the BBC was calling 'the biggest walkout for a generation.'
More than two million British public sector workers are striking today over pension cuts in what the BBC was calling "the biggest walkout for a generation". Over 30 public sector unions will take part and the Trades Union Congress said that it would be the biggest strike since 1.5 mn workers walked off their jobs in 1979.
Schools, hospitals, airports, ports and government offices will all be affected, with thousands of marches and demonstrations planned across the country.
Education Secretary Michael Gove said that "north of 90 percent" of schools in England and Wales would be shut by the strikes. However, the Department of Education said that while 58 percent would be closed, 13 percent would be partially open and another 13 percent would operate normally. The status of the rest of the schools, some 16 percent, was unknown.
While expressing respect for union leaders fighting for their members, Gove also said: "But there are also hardliners, militants itching for a fight. They want families to be inconvenienced."
As the strike day approached, some international flights to London's Heathrow and Gatwick airports were cancelled as Border Agency staff manning immigration desks walked off the job. The desks would be staffed with a mix of staff and trained police, the airports said to cut down on disruption, but the British Airport Authority still warned that the desks would be operating at half of their normal capacity, according to the Associated Press.
Many airlines waived ticket re-booking fees, however, as they advised passengers to avoid the UK and warned that those who do fly could face delays of up to 8 hours. BBC News,  however, is currently reporting that two thirds of immigration desks are currently manned and there are no significant delays, in part because airlines have reduced passenger numbers by 20,000. But problems are expected later in the day as delays begin to build up.
Hitting back at the government's austerity plans, TUC General Secretary Brendan Barberwill said:
"The brutal truth is simply this — that the living standards of millions of low and medium-paid public service workers are being hammered in the name of reducing the deficit."
The strikes are over government plans to call for workers to pay more in contributions to their pensions as employer contributions are cut. On the eve of the strikes, the government also made it known that it was planning to implement the rise in the state retirement age, from 65 to 67 in 2026, eight years earlier than previously planned.
UK economy weakens
The strikes came as Chancellor George Osborne redoubled the UK's austerity plan as the British economy slowed dramatically due to the crisis in the eurozone.
The independent Office for Budget Responsibility projected growth for 2011 would come in at an anaemic 0.9 percent, almost half of its 1.7 percent estimate in March. The outlook for 2012 was slashed even more, from 2.5 percent to 0.7 percent. The FT reports that:
"In his autumn budget statement, Mr Osborne revised his borrowing forecasts upwards to £79bn for 2014-15, more than double his previously estimated forecast. He said borrowing for 2012-13 would hit £120bn but would fall to £24bn by 2016-17."
The government's austerity targets were dependent on a return to more robust growth, which hasn't been seen. To deal with the worsening economic climate, Osborne announced more public sector cuts just as unions were preparing to picket. Osborne also said in his autumn budget statement that public sector pay rises would be capped at 1 percent for two years. Inflation in the UK is currently at 5 percent, meaning that public sector workers will effectively lose money whilst the cap is in place.
Growth estimates in the UK have been repeatedly downgraded this year as the euro crisis threatens to spread beyond the 17-country eurozone, and now it looks likely that the UK will follow the zone into recession.
As growth slows, the government faces challenges to meet its austerity targets by 2015 and it now expects the cuts to last another two years. The Financial Times said the autumn budget statement would be a "red rag to a bull", coming on the eve of the strikes, and on its comment page, the FT branded Osborne as "inflexible".
Osborne is coming under increasing pressure, not just from the public but also business leaders, to change strategy as the UK looks likely to tip back into recession. Businesses have been dismayed that the government has focused too narrowly on cutting debt and public sector spending at the cost of growth. A return to growth would also help deal with the UK's debt mountain by increasing tax receipts.
Watch video

Find latest and upcoming tech gadgets online on Tech2 Gadgets. Get technology news, gadgets reviews & ratings. Popular gadgets including laptop, tablet and mobile specifications, features, prices, comparison.
Entertainment
Uri: The Surgical Strike will be screened in theatres across 29 cities including Mumbai, Pune, Kolkata, Noida, Gurgaon, Chandigarh and Indore, on Republic Day.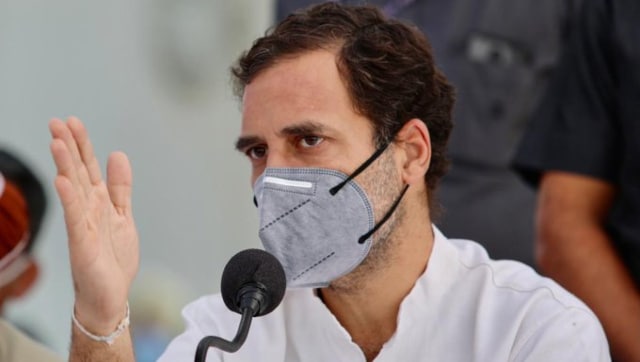 India
Gandhi was referring to allegations that the 'leaked' chats showed Goswami was reportedly privy to the Balakot air strikes beforehand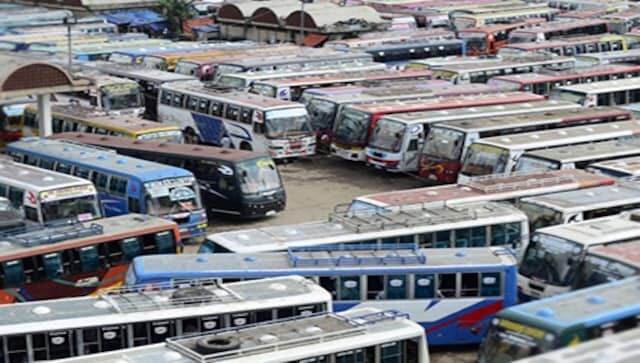 India
The bandh was called to demand implementation of a welfare scheme for motor transport workers, apart from highlighting the harrassment of drivers and owners of taxis, buses and autos