Big deal: Obama's shale gas decision is a huge opportunity for India
Quite apart from the obvious economic benefits, shale gas could be a major building block for a new security architecture in Asia.
Washington - The Obama Administration's decision to allow export of shale gas is a very big deal - for India, if the Indian companies can get their act together and get into the game quickly.
The decision is loaded with geopolitical significance, one that could be a game changer in Asia if all parties play it right. India desperately lacks energy and the US suddenly finds itself abundant in it. Leverage of one can work for the advantage of both.
On Friday, the US Department of Energy (DOE), approved an application allowing export of liquefied natural gas (LNG) to countries that do not have a free-trade agreement with the United States. India does not have one with the US but that is no longer a disqualification.
While this particular application was for expansion of a terminal in Texas in which British, Chinese and Japanese companies have stakes, the decision opens the door for future exports from other terminals to India provided Indian companies solidly mark their presence in the fast-developing scenario. Time is of the essence in a world of energy-starved countries scouting, grabbing and buying up resources.
The bet is that US shale gas will eventually hit the global market and those positioned in the right place will get the advantage. Japanese and European conglomerates have been acquiring stakes in US drilling companies at a clip to get an edge. Japanese firms have put in $5.3 billion while the French, British and the Norwegians have nearly $15 billion worth of stakes here. And yes, China also has a presence ($5.5 billion) in the US shale gas sector, largely to gain the technical knowledge so it can exploit its own considerable reserves in the future.
India's GAIL, Petronet, ONGC-Videsh are in the fray with agreements worth $3.55 billion. But Indian private sector players need to get galvanized. They can explore possibilities in the 20 applications for LNG extraction terminals pending with DOE.
There is no doubt the discovery of shale gas in the US has shaken the energy market as nothing else has for a while. It has sparked heated debates in Washington about whether to export tomorrow's gold. Generally the Republicans in the US Congress favor export in line with their free-market beliefs. The Democrats worry about domestic electricity prices going up which may affect attempts to rejuvenate the US manufacturing sector.
US exports are governed by the Natural Gas Act of 1938, which gives DOE jurisdiction to grant export licenses unless there is evidence that such exports "will not be consistent with the public interest." While there is no will to change the law, the trend lines are clear. A critical mass of opinion has built up in favour of exports to feed a ravenously hungry world and boost the US economy.
The main criticism has been that exports will hurt domestic consumers as the prices may rise creating volatility in the markets. Experts tend to agree that price hikes would be small and ultimately negated by the overall gains
Fortunately the DOE agrees. The latest decision came the day after the US Senate confirmed Ernest Moniz as the new secretary of energy.
Quite apart from the obvious economic benefits, shale gas could be a major building block for a new security architecture in Asia. Currently the winds in Asia are blowing in one direction just as the resources are. They need to be redirected towards multiple countries for a better balance of power.
This is where the India-US strategic partnership comes into play. If handled well, preferential access to American shale gas would inject new ballast into the relationship which some say has plateaued because of multiple reasons on both sides. The upcoming strategic dialogue in New Delhi would be just the forum to move forward on the issue.
India's ambassador to the US, Nirupama Rao, has been advocating for shale gas exports to India for some time, calling it a "win-win" opportunity for cooperation. Cheniere Energy, a US company based in Louisiana which was granted the first export license, has a 20-year contract with India's GAIL. Exports are expected to start in 2015.
India clearly needs more and the US clearly has more to sell. This is where necessity could be the mother of new innovations in strategy.
Find latest and upcoming tech gadgets online on Tech2 Gadgets. Get technology news, gadgets reviews & ratings. Popular gadgets including laptop, tablet and mobile specifications, features, prices, comparison.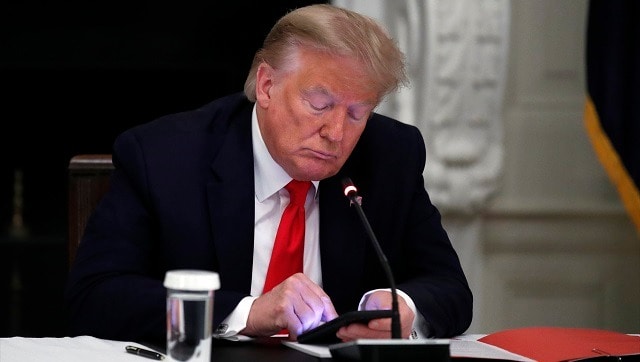 World
Trump kept out of sight in White House as impeachment proceedings played out at the US Capitol. There, the damage from last week's riots provided a reminder of the insurrection that Trump was accused of inciting
Sports
At the insistence of prosecutors, Magistrate Judge Michael E. Hegarty said Keller could not travel to Washington before 21 January.
World
Chansley describes himself as a "digital soldier" of the far-right QAnon conspiracy theory that claims Trump is waging a secret war against a global liberal cult of Satan-worshipping pedophiles.