Biden campaign manager says Arizona full results may take time, margin may tighten
WASHINGTON (Reuters) - Democrat Joe Biden's campaign manager Jen O'Malley Dillon said on Thursday it may take time to see full voting results in Arizona and that the margin in the state may tighten. (Reporting by Trevor Hunnicutt)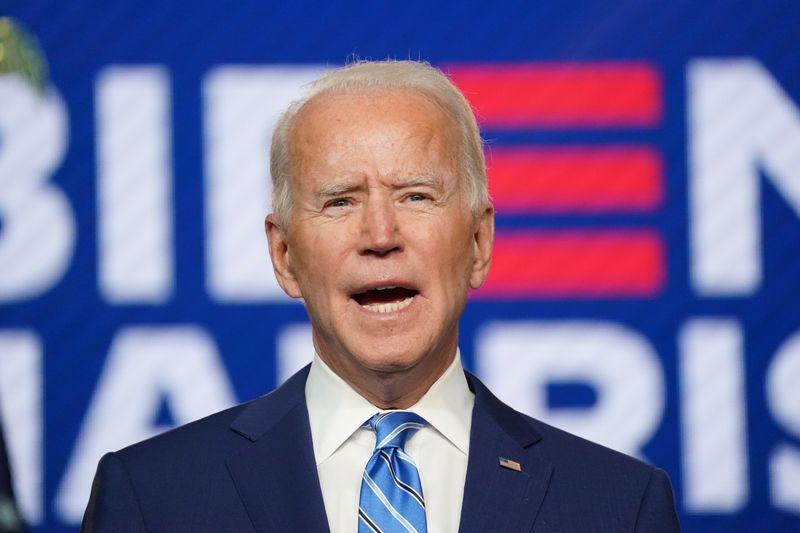 WASHINGTON (Reuters) - Democrat Joe Biden's campaign manager Jen O'Malley Dillon said on Thursday it may take time to see full voting results in Arizona and that the margin in the state may tighten.
(Reporting by Trevor Hunnicutt)
This story has not been edited by Firstpost staff and is generated by auto-feed.
Find latest and upcoming tech gadgets online on Tech2 Gadgets. Get technology news, gadgets reviews & ratings. Popular gadgets including laptop, tablet and mobile specifications, features, prices, comparison.
World
By Daniel Ramos LA PAZ (Reuters) - Bolivia's Luis Arce was sworn in as president on Sunday, ushering the country's powerful socialist party back into power a year after long-term leftist leader Evo Morales was ousted amid angry protests that sparked off a political crisis. Arce, 57, was inaugurated in a ceremony in the highland city of La Paz, in front of heads of state from Argentina, Paraguay, Colombia and Spain, as well as senior officials from Chile, Iran and the government of Venezuela's Nicolas Maduro. The unassuming and bespectacled former economy minister, feted as the architect of Bolivia's rapid growth under Morales, comes into office facing the huge task of healing the divisions of a political crisis and the coronavirus pandemic
World
By Trevor Hunnicutt WILMINGTON, Del.
World
By Elizabeth Culliford (Reuters) - U.S.