Bernie Sanders drops out of US presidential race, clears path for Joe Biden vs Donald Trump in November polls
US Senator Bernie Sanders has dropped out of the presidential race clearing the way for former vice-president Joe Biden to be the Democratic nominee for the top post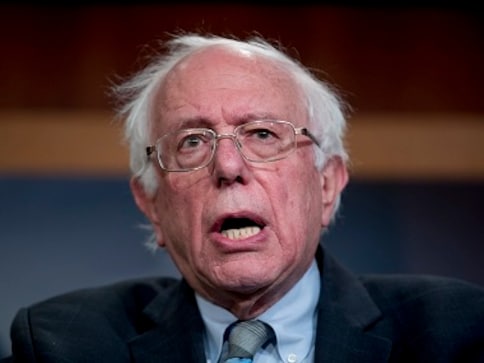 US Senator Bernie Sanders has dropped out of the presidential race clearing the way for former vice-president Joe Biden to be the Democratic nominee for the top post.
"Today I am suspending my campaign. But while the campaign ends, the struggle for justice continues on," Sanders said in a tweet, minutes after reports emerged of his exit .
With Sanders exit from the race, the November election is set to be a showdown between incumbent president Donald Trump and Biden.
"Sanders' exit caps a stunning reversal of fortune following a strong performance in the first three states that voted in February. The nomination appeared his for the taking until, on the last day of February, Biden surged to a blowout victory in South Carolina that set off a consolidation of moderate voters around the former vice president," CNN said in a report.
Sanders exit from the US presidential race has come at a time when the US is grappling with the coronavirus pandemic that has not only curtailed campaigning for the world's most powerful post but also delayed primary elections in several states.
According to HuffPost, several other prominent Democrats and onetime candidates had thrown their weight behind Biden after ending their own bids, including former mayor Pete Buttigieg; Senators Kamala Harris, Amy Klobuchar and Cory Booker, and billionaire Mike Bloomberg.
"The support for his competitor left the Sanders campaign reeling with limited options to secure enough delegates going into the Democratic National Convention, which was delayed until August because of coronavirus," the report added.
According to AP, Ohio's most prominent Democrat Senator Sherrod Brown has endorsed Biden for president as well, with his state's extended primary three weeks away.
Brown said in a statement that Biden fights for Americans who are working hard but struggling to achieve better lives, supporting what Brown calls the "dignity of work."
"And as we face both a public health crisis and an economy in turmoil, we need a steady hand more than ever," Brown said.
With inputs from AP
also read
World
The Group of Seven (G7) comprises the UK, Canada, France, Germany, Italy, Japan and the United States.
World
McCarthy, who spoke with Biden on Saturday to close the deal, said he would consult again with the president Sunday and oversee the final drafting of the bill
World
Biden and McCarthy said Sunday that a final bipartisan deal to raise the US debt ceiling - and avoid a cataclysmic default - now heads to Congress, which will need to pass the agreement before the government starts running out of money