Bernard Madoff victims receiving more money, 12 years after his arrest
By Jonathan Stempel NEW YORK (Reuters) - Overseers of two programs to compensate victims of Bernard Madoff's Ponzi scheme have announced $679 million of new payouts, ahead of Friday's 12th anniversary of the now-imprisoned swindler's arrest. The U.S. Department of Justice said that on Thursday it began paying out approximately $488 million to help individuals, schools, charities, pension plans and other recoup their losses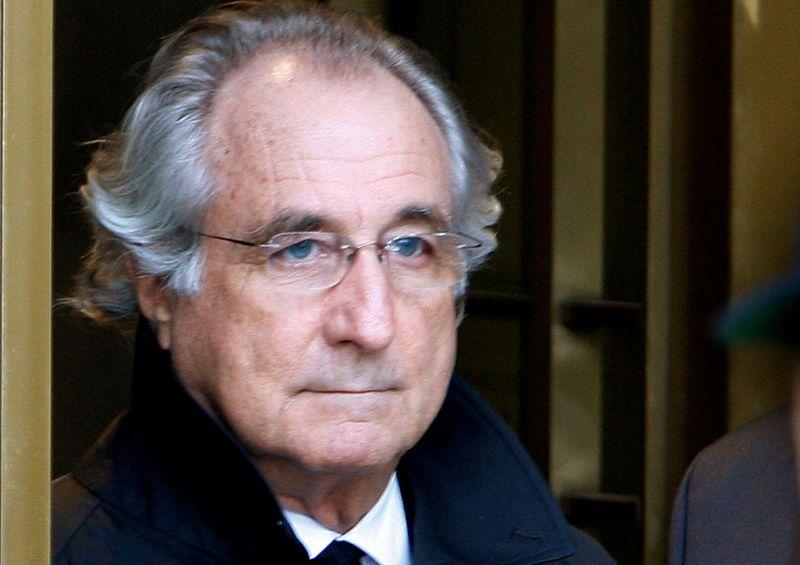 By Jonathan Stempel
NEW YORK (Reuters) - Overseers of two programs to compensate victims of Bernard Madoff's Ponzi scheme have announced $679 million of new payouts, ahead of Friday's 12th anniversary of the now-imprisoned swindler's arrest.
The U.S. Department of Justice said that on Thursday it began paying out approximately $488 million to help individuals, schools, charities, pension plans and other recoup their losses.
On Wednesday, Irving Picard, the trustee liquidating the former Bernard L. Madoff Investment Securities LLC, said he will seek court approval next month distribute an additional $190.8 million to more than 800 former Madoff customers.
Following the payouts, the government will have sent close to $3.2 billion to nearly 37,000 victims from a $4.05 billion fund set up in 2013, while Picard will have sent $14.1 billion to Madoff customers he has estimated lost $17.5 billion.
The government fund is managed by former U.S. Securities and Exchange Commission Chairman Richard Breeden, and comes mainly from settlements with Madoff's former bank JPMorgan Chase & Co and the estate of former Madoff investor Jeffry Picower.
Unlike Picard, Breeden is compensating victims who suffered indirect losses from Madoff, such as by investing in hedge funds that sent their money to him.
Madoff, 82, was arrested on Dec. 11, 2008 after admitting his fraud to his sons. He later pleaded guilty to 11 criminal counts and was sentenced in June 2009 to 150 years in prison by Circuit Judge Denny Chin, who was a trial judge at the time.
On June 4, Chin rejected Madoff's request to be released early from prison because he was dying of kidney failure, saying the perpetrator of "one of the egregious financial crimes of our time" did not deserve compassionate release.
(Reporting by Jonathan Stempel in New York; Editing by David Gregorio)
This story has not been edited by Firstpost staff and is generated by auto-feed.
Find latest and upcoming tech gadgets online on Tech2 Gadgets. Get technology news, gadgets reviews & ratings. Popular gadgets including laptop, tablet and mobile specifications, features, prices, comparison.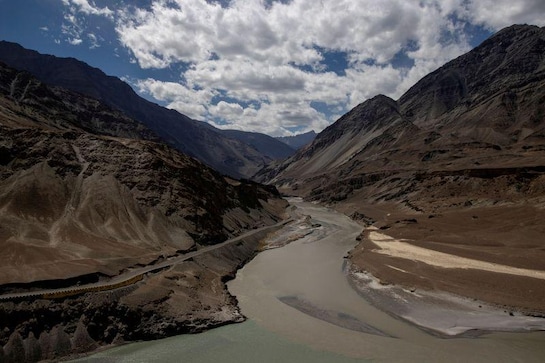 World
SHANGHAI (Reuters) - China has called for the swift return of a soldier it says is being held by Indian authorities after disappearing along the border.
World
MADRID (Reuters) - A storm in Spain killed four people, paralysed travel and blanketed the capital Madrid in so much snow on Saturday that skiers took to the main Gran Via thoroughfare. Forecasters warned of more havoc next week after Storm Filomena brought the heaviest snowfall in decades across central Spain. In the Madrid area, rescuers reached 1,500 people trapped in cars, while on the usually traffic-clogged Gran Via, residents snowboarded and pelted each other with snowballs as well as ski
World
By Rich McKay (Reuters) - Federal agents arrested two more Capitol Hill rioters whose images had gone viral, of one carrying off the House Speaker's lectern and another who wore horns and a fur pelt, while a top Democratic lawmaker called on mobile carriers to preserve social media content related to the carnage.