Benjamin Netanyahu corruption charges: Israeli PM faces toughest political challenge, but is unlikely to go quietly
The noose is tightening around Israeli prime minister Benjamin Netanyahu in a series of alleged corruption scandals.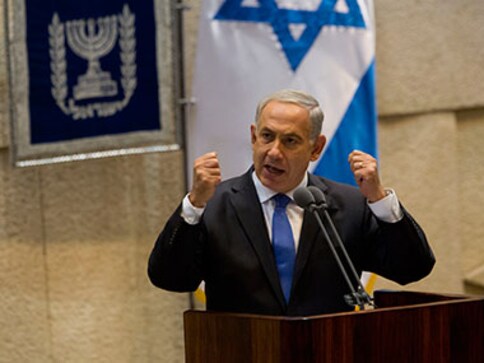 The noose is tightening around Israeli prime minister Benjamin Netanyahu in a series of alleged corruption scandals. After recommending Netanyahu's indictment in two earlier cases, the Israeli Police expanded its probe to two other cases of corruption, which led to the arrest of seven close associates of Netanyahu on charges of obstruction of justice, fraud and breach of trust.
Prominent among those arrested on Sunday were Nir Hafetz, the former family spokesperson of Netanyahu and Shaul Elovitch, a multi-millionaire who owns Bezeq, one of the largest telecom companies in Israel. Elovitch is also considered close to the prime minister.
While Netanyahu was not named as a suspect in the latest case, dubbed Case 4000 by the Israeli media, the arrests may harm him vis-à-vis his wife Sara. The police said that Hefetz had offered, through an intermediary in 2015, to help Hila Gerstel become the attorney-general if she agreed to use the position to block any proceedings against Netanyahu's wife Sara.
Netanyahu's wife faces charges of fraud over suspected use of state funds for personal dining and catering services amounting to some $100,000. She has denied the allegations and a final decision on charges is pending.
Cases piling up
As the web of graft charges — which started off in January 2017 with a police inquiry over the gifts that he received from wealthy businessmen — entangle Netanyahu, it is important to know a little about the four cases, which could potentially send him to jail.
Case 1000 revolves around gifts he and his wife received from businessmen such as Hollywood producer Arnon Milchan and Australian billionaire James Packer. According to reports, Netanyahu and Sara received expensive gifts like cigars and champagne. Netanyahu's lawyers say they were simply presents from long-time friends, with no quid pro quo.
Case 2000 focuses on the suspicions that the Israeli prime minister negotiated with the publisher of Israel's best-selling newspaper Yedioth Ahronoth for better coverage in return for curbs on the competition. The prime minister's lawyers say Netanyahu never considered any such deal.
Based on extensive audio recordings which were unearthed by chance during an unrelated investigation, police said that Netanyahu and Mozes discussed ways of slowing the growth of a rival newspaper, Israel Hayom, "through legislation and other means".
An article in the Chicago Booth School's magazine Pro Market called the recordings "most amazing tapes in the history of corruption in Israel". It also noted that Israelis, for the first time, got to know of the shady deals struck between tycoons, government and regulators.
Case 4000 is also being dubbed as the "Bezeq scandal", in reference to the telecom giant's alleged involvement in fraud and criminal conspiracy.
According to Israeli media reports, the scandal began in July when a state comptroller report revealed that Netanyahu as the communications minister — Netanyahu has been holding multiple portfolios including foreign affairs — had not disclosed his personal relationship with Elovitch. This non-disclosure led to further controversy as it was also believed that certain functionaries in the ministry leaked information beneficial to the telecom company.
According to a Reuters report, Israeli police also suspect that Bezeq received regulatory benefits in return for favourable media coverage of Netanyahu on Walla, a news website that is also controlled by one of Elovitch's companies.
Case 3000 is considered the most serious criminal offence facing Netanyahu, which relates to national security and in which three of his closest confidants are suspects.
However, former Israeli defence minister Moshe Yaalon alleged that Netanyahu tried to hand the deal to German engineering giant ThyssenKrupp by cancelling an earlier order. Yaalon also alleged that Netanyahu ordered more submarines than the defence ministry deemed necessary, Haaretz reported in January 2018.
'Allegations a persecution campaign'
Netanyahu has denied any wrongdoing in all four cases. He has dismissed any suggestion of illegality in his dealings with Elovitch or Bezeq, which many consider may turn out to be the final nail in the coffin for Netanyahu.
Describing allegations of influencing the attorney general to drop a corruption case against Sara as hallucinatory, Netanyahu was quoted as saying, "I never approached Nir Hefetz about this, he never proposed to me anything about it, and you know what? I do not believe he raised the possibility with anyone."
In a video released on Tuesday, Netanyahu termed the allegations a "persecution campaign" against his family.
Even after being recommended for an indictment, Netanyahu has refused to resign as the prime minister, alleging that the "misleading" police report was" contrary to the truth and logic". On 14 February, Netanyahu denied the corruption charges levelled against him while denouncing the police recommendations against him as "full of holes, like Swiss cheese."
After the latest arrests in the corruption cases, Netanyahu trained his guns on the local media, calling the entire investigation a "media witch hunt".
"After the release of air from Case 1000 and 2000 and after it became clear there was no air in Case 3000, the media created massive pressure to create a new balloon. Case 4000, the air will escape from it too," The Independent quoted the prime minister as saying.
What's next for the prime minister?
Netanyahu has been recommended for indictment in Case 1000 and Case 2000. Only further investigation will make it clear whether Netanyahu will be indicted in Case 3000 and Case 4000, which on the face of it, seems unlikely as Netanyahu has not been named in the case.
However, things can take a turn for the worse s the former director general of the communications ministry Shalmo Filber is likely to turn State approver.
The police's recommendation for the indictments need to be accepted by Attorney General Avichai Madelbilt – Israel's topmost prosecutor. According to media reports, the attorney general's decision over prosecuting Netanyahu in Case 1000 and Case 2000 could take months.
Meanwhile, Netanyahu has carried on as if nothing has happened. In March, Netanyahu is expected to visit the United States, where he is likely to meet his biggest international booster: President Donald Trump. What works in Netanyahu's favour is the fact that there is no strict legal obligation for a prime minister to step down over a case unless he is convicted in a court.
Netanyahu is also confident of continuing till 2019, when the next general elections are due. "I can reassure you that the coalition is stable. Neither me nor anyone else has plans for elections. We're going to continue to work together for the good of Israeli citizens until the end of the term," AFP quoted Netanyahu as telling a gathering last Wednesday.
Netanyahu's confidence also stems from the support he got from his coalition partners after his twin indictments. Defence Minister Avigdor Lieberman, who heads the Yisrael Beitenu party of Soviet Union émigrés, told Reuters that Netanyahu should not resign unless he is convicted. "Truly, right now we are operating in a very synchronised way," he said.
Education Minister Naftali Bennett, who heads the far-right Jewish Home party, was quoted as saying, "I have decided to wait until the decision of the attorney general. Regarding the moral aspect, the public will decide on voting day." Finance Minister Moshe Kahlon, who heads the centrist Kulanu party, also backed the embattled Netanyahu to stay on.
But not all are for the Israel prime minister: People took to the streets in large numbers to seek his resignation. In the Knesset (Israeli Parliament), the left-wing has been targetting Netanyahu since the indictment. Avi Gibbay of the Labour Party claimed the prime minister is now a liability for Israelis. Yair Lapid of the Centrist Party also went to the extent of calling for a temporary prime minister after his no-confidence motion failed to be passed in the Knesset, The New York Times reported.
According to a report in Middle East Monitor, Aida Touma-Suleiman claimed that Netanyahu may stoke a regional war to deflect people's attention from the domestic crisis. Her allegation hinted at Tel Aviv's recent attacks in Syria and its claim of having shot down an Iranian drone intruding into Israel's airspace.
Netanyahu is going through the difficult phase of his political career. For a man who harbours ambitions of becoming the longest-serving prime minister of the Jewish State, any adverse decision will mean facing a fate similar to that of Ehud Olmert, the veteran Likud politician, who was sentenced to six years in jail on charges of corruption.
But it is unlikely that Netanyahu, considered a master survivor of Israel's tumultuous politics, where seemingly odd alliances are frequently made and broken, will go quietly.
With inputs from agencies
World
Israel is a "strong and vibrant nation," said Benjamin Netanyahu, adding, "we have built up a powerful state that will not allow our enemies to inflict the very pain, suffering and devastating loss our people experienced during the Holocaust"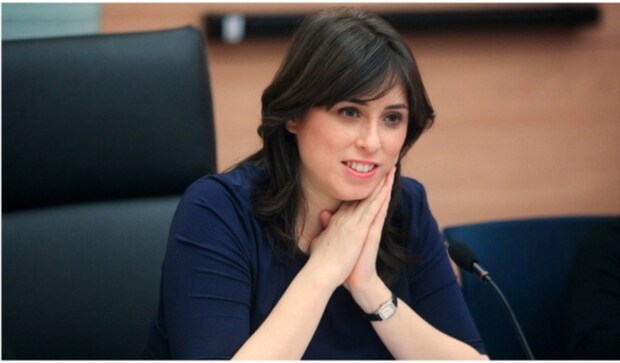 Politics
The message by the Israel government came after a terrorist attack on a Jewish synagogue in Jerusalem last week in which several people were killed
World
The rare meeting between the leaders, who have had a rocky relationship, comes as tensions grow over Israel's new ultranationalist government, which took office late last year. The talks centered around the status of a contested holy site in the Old City of Jerusalem sacred to both Jews and Muslims