Belgian shopping mall evacuated as three gunmen rob jewellery store | Reuters
BRUSSELS A Belgian shopping centre was evacuated on Saturday after three masked robbers, armed with at least one Kalashnikov rifle, burst into a jewellery store in Chatelineau, 50 km (35 miles) south of Brussels, police said. Police escorted dozens of shoppers out of the Cora mall, some of whom confused the sound of glass jewellery display cases being smashed with that of gunfire, police commissioner Eric De Brabander said.No shots were fired and no one was injured in the heist, he added
BRUSSELS A Belgian shopping centre was evacuated on Saturday after three masked robbers, armed with at least one Kalashnikov rifle, burst into a jewellery store in Chatelineau, 50 km (35 miles) south of Brussels, police said. Police escorted dozens of shoppers out of the Cora mall, some of whom confused the sound of glass jewellery display cases being smashed with that of gunfire, police commissioner Eric De Brabander said.No shots were fired and no one was injured in the heist, he added. The robbers escaped.
Earlier, Mayor Daniel Vanderlick told the local RTL News that gunshots had been fired with a Kalashnikov.
There was no suggestion from police that the incident had Islamist militant links. Suicide attacks claimed by Islamic State killed 32 people in Brussels in March.
(Reporting by Alissa de Carbonnel; Editing by Angus MacSwan)
This story has not been edited by Firstpost staff and is generated by auto-feed.
Sports
Alberto Salazar received no relief from the Court of Arbitration for Sport, which upheld his four-year ban for a series of doping-related violations that had long been pursued by American regulators.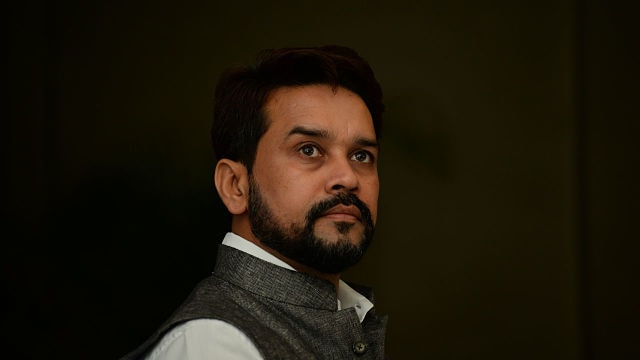 Sports
Thakur also said that there will be a talent hunt programme for various sports to identify youngsters and train them for future events.
Sports
Pacquiao accepted the nomination of his PDP-Laban party at its national convention on Sunday, pledging to honestly serve the Filipino people who he said have been waiting for a change of government.