Belgian police arrest man trying to mow down pedestrians in Antwerp
Belgian police arrested a man on Thursday after he tried to drive into a crowd at high-speed in a shopping area in the port city of Antwerp.
Brussels: Belgian police arrested a man on Thursday after he tried to drive into a crowd at high-speed in a shopping area in the port city of Antwerp, a police chief said.The man was of north African origin and used a car with French registration plates, Antwerp police chief Serge Muyters said. The incident came a day after an attack on the British parliament killed three people plus the attacker, as well as after the first anniversary of the Brussels attacks in which 32 people died.
"A vehicle with French plates has tried to drive at high speed into the Meir (shopping street). A man in camouflage was taken away," Muyters told a news conference. "The pedestrians had to jump aside," he said. "My gratitude on behalf of all Antwerp to the soldiers who have intervened, the police services and the special intervention force," Antwerp mayor Bart de Wever tweeted.
Prime Minister Charles Michel said the government was "following this situation as it develops" in the Flemish-speaking northern city. "We continue to be vigilant. Our security services did an excellent job in Antwerp, thanks," he tweeted. Meir is the main shopping street in Antwerp's historic centre and is mostly pedestrianised. It is one of the most important shopping areas in the country.
With soldiers deployed at key sites, Belgium has been on high alert since 22 March last year when suicide bombers attacked Zaventem airport and Maalbeek metro station that left 32 people dead and more than 320 wounded. Belgium suffered a further shock in August when a machete-wielding man attacked two policewomen in the industrial town of Charleroi. He badly injured one in the face, before a third officer shot him dead.
Islamic State Jihadists have claimed responsibility for a number of attacks using vehicles in Europe in recent months, including Wednesday's carnage in London.
Attackers rammed lorries into crowds in the French city of Nice in July last year killing 86 people and a Christmas market in the German capital Berlin last year.
On Thursday, Belgium's King Philippe and Queen Mathilde led ceremonies commemorating the Brussels bombings, which were also claimed by IS.
Interior Minister Jan Jambon told AFP in the runup to the anniversary that tighter security had made Belgium safer than it was a year ago. However, he said it faced the threat of continuing radicalisation at home and from battle-hardened fighters returning from Middle East battlefields.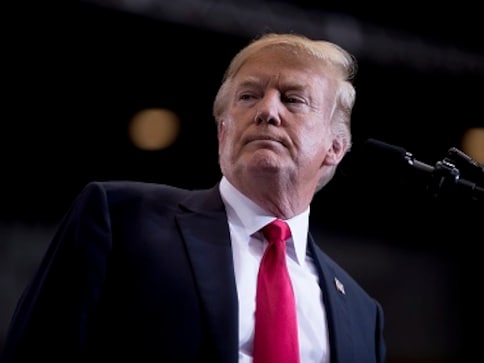 World
Donald Trump hailed a personal victory at a NATO summit on 12 July, saying allies had sharply increased defence spending commitments after he provoked a crisis session with a tirade at European leaders
World
Brussels airport said it would not reopen today despite drills to test resuming partial services after the suicide bombings that struck its departure hall
World
Media outlets and politicians in Belgium expressed shock and dismay Friday after two high-profile reports of racism rocked the kingdom this week, raising troubling questions about white attitudes a few weeks before local elections.