Belgian court to pronounce its verdict on Paris attacks suspect Salah Abdeslam on 23 April
A Belgian court said it will give its verdict on 23 April in the trial of Paris attacks suspect Salah Abdeslam over a shootout in Brussels that led to his capture.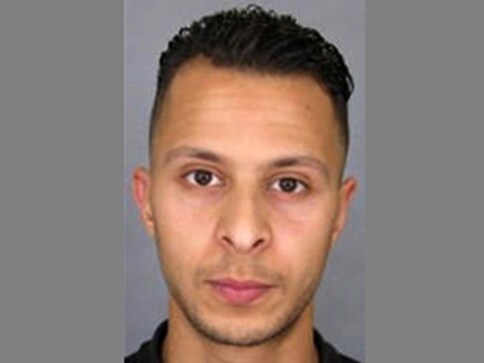 Brussels: A Belgian court said on Thursday it will give its verdict on 23 April in the trial of Paris attacks suspect Salah Abdeslam over a shootout in Brussels that led to his capture.
The court made the announcement after hearing an application from terror victims to be named as civil parties in the case against Abdeslam over the March 2016 gun battle.
"The verdict will be handed down on 23 April," presiding judge Marie-France Keutgen told the court.
Islamist gunman Radouane Lakdim, who shot dead four people last week in southern France, including a heroic policeman killed after taking the place of a hostage, said during the siege he was acting on behalf of the Islamic State group and demanded the release of Abdeslam.
Prosecutors have recommended a maximum of 20 years in prison for Abdeslam, 28, and Soufiane Ayari, his 24-year-old co-defendant in the gun battle nearly two years ago that led to their capture in the Belgian capital.
Seven days later, suicide bombers from a cell linked to the Paris attacks killed 32 people and injured hundreds more at Brussels airport and a metro station in the Belgian capital.
The pair are being tried on terrorist-related charges of attempted murder and possession of banned weapons over the shootout on 15 March, 2016 in which three police officers were wounded.
Neither defendant appeared in court on Thursday.
During the second day of his trial on 8 February, Abdeslam refused to come to the Brussels court, after accusing judges on the first day of the trial four days earlier of being anti-Muslim and proclaiming he would only put his "trust in Allah".
In Abdeslam's absence, lawyer Sven Mary sought the case's dismissal over a technicality over how the judges were named to investigate the gun battle.
Abdeslam, who is being held in a prison near Paris, is the last surviving suspect from the Islamic State group cell behind the November 2015 Paris gun and suicide bomb attacks, The Belgian trial is a prelude to a bigger one that Abdeslam will face in France at a later date over the 13 November, 2015, Paris attacks claimed by Islamic State group, in which 130 people were killed. Abdeslam's brother Brahim was one of the suicide bombers.
Investigators say the same cell carried out the Brussels attacks on March 22, 2016, alleging the arrest of Abdeslam precipitated the suicide bombings at Brussels airport and a metro station
Find latest and upcoming tech gadgets online on Tech2 Gadgets. Get technology news, gadgets reviews & ratings. Popular gadgets including laptop, tablet and mobile specifications, features, prices, comparison.
Entertainment
Nicole Behaire won best actress for Miss Juneteenth, while the best actor honour was given to Riz Ahmed for Sound of Metal at the 30th Gotham Awards.
Sports
A total of 27 riders plus 32 staff of the UAE Emirates cycling team were vaccinated in Abu Dhabi.
Sports
Benzema, 33, made 81 international appearances but has not been selected for his country since 2015 when his alleged involvement in a blackmail attempt linked to a sex tape featuring his former France teammate Mathieu Valbuena came to light.