Belgian cops injured as assailant attacks them with machete in Charleroi
The attack on the cops comes as Belgium is on high security alert, ever since suicide bombers hit Brussels airport and a subway station in March.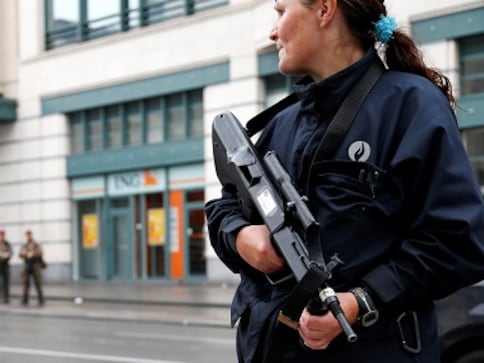 Brussels: A machete-wielding man shouting "Allahu akbar" (God is the greatest) wounded two female cops in the southern Belgian city of Charleroi on Saturday before being shot, local police said.
One of the policewomen was taken to hospital with "deep wounds to the face" while the other was slightly injured, Belga news agency said.
The incident took place outside the main police station. The attacker later died of his wounds.
"The death of the machete attacker is confirmed," Charleroi police said on their Twitter account, adding that the two wounded officers were out of danger.
Belgium has been on high security alert for months since suicide bombers hit Brussels airport and a subway station near the European Union's institutions on 22 March, killing 32 people. The attacks were claimed by the Islamic State jihadist group.
Separately on 30 July, Belgian authorities charged a 33-year-old man, identified as Nourredine H., with attempting to commit "terrorist murder" and "taking part in the activities of a terrorist organisation."
Belgium was also a springboard for the Islamic State cell which carried out the 13 November, 2015 attacks in Paris which killed 130 people, investigators say.
World
The financial drain from a sprawling counterterrorism campaign has been vast, fueling the military's budgets even years after major combat in Afghanistan and Iraq ended
World
Ali Kalora was one of two militants killed in the raid, said Central Sulawesi's regional military chief Brigadier General Farid Makruf. He identified the other suspected extremist as Jaka Ramadan
World
Ali Kalora, head of the East Indonesia Mujahideen (MIT), was shot dead Saturday in Sulawesi island's jungle along with another member identified as Jaka Ramadhan.