Beijing to probe racial remarks on Air China's in-flight magazine
Reportedly, its in-house magazine advised London visitors to take 'precautions' when entering areas populated by 'Indians, Pakistanis and black people'.
Beijing: China on Thursday asked its flag-carrier Air China to investigate the racial comments found in its in-house magazine advising London visitors to take 'precautions' when entering areas populated by "Indians, Pakistanis and black people".
"I have seen the report but I have no specific information on that," Chinese Foreign Ministry Spokesperson Hua Chunying told a media briefing in Beijing while replying to questions on the Air China magazine's comments.
"I have noticed that this morning Air China has already given response on this issue. We hope air China will properly deal with it, Hua said. Air China's 'Wings of China' has carried a long feature on visiting London. After a section on transport options and lifestyle and cultural activities in London, Wings of China has offered some "Tips from Air China". "London is generally a safe place to travel, however precautions are needed when entering areas mainly populated by Indians, Pakistanis and black people," China's flagship carrier advises in the magazine. "The position upheld by Chinese government is that all ethnic groups are equal.We are firmly opposed to any form of racial discrmination and this position is clear and consistent," Hua said.
"For tips travelling in London, we will issue some specific travel warnings for people going to very dangerous places but for London I have no specific tips for Chinese people there," she said.
Asked if the Chinese ambassador will get involved, Hua said, "I have seen report but no specific information on that. As I said china's policy concerning different races and ethnic groups is very clear...we urge Air China to properly deal with this issue and carry out a thorough investigation."
Indian-origin labour MP for Ealing Southall, Virendra Sharma had tweeted on Wednesday, "This is offensive and I hope AirChina will remove this magazine and apologise immediately." Sharma had demanded an apology from Air China for "blatant racism".
In a statement, Sharma had said, "Today I have written in the strongest possible terms to His Excellency Mr Liu Xiaoming, Ambassador Extraordinary & Plenipotentiary of the People's Republic of China, to raise my concerns about reports of racism in their in-flight magazine."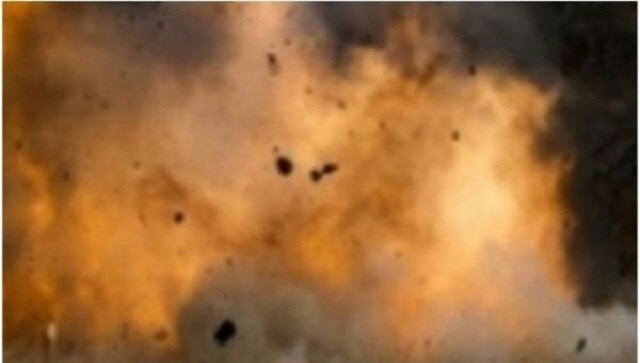 World
The explosion took place at the Yanhu market in Shiyan when many residents were having breakfast or buying vegetables, South China Morning Post reported
World
From elementary school essay competitions to patriotic films to an unending parade of speeches, banners, and news headlines, China is in the midst of celebrating the CCP's 100-year anniversary
Entertainment
Scott was known for her elegant creations in lush fabrics; among her many influential customers was former first lady Michelle Obama.