Beijing to fund dam project in Gilgit-Baltistan: Increasing presence of Chinese troops should worry India
China has offered to fund a long-pending Indus river dam project in the Gilgit-Baltistan region, which both the World Bank and the Asian Development Bank refused to touch.
China has offered to fund a long-pending Indus river dam project in the Gilgit-Baltistan region, which both the World Bank and the Asian Development Bank refused to touch. Islamabad did not want to seek a no-objection certificate from New Delhi for the project and two years ago, the World Bank refused to become a lender because of India's objections, The Times of India reported.
China and Pakistan are now mulling over making the Diamer-Bhasha Dam project a part of Beijing's China-Pakistan Economic Corridor (CPEC). NDTV quoted Iqbal, the Islamabad lead on CPEC, as saying that a Chinese company from a Beijing-picked shortlist and a local partner would build the dam over a 10-year period, and work should begin in the "next financial year", which begins in July.
"The Diamer-Bhasha Dam was first announced in 2006 and the foundation stone for it was laid in 2011. The dam is expected to generate 4,500 megawatts of electricity. This is a multi-purpose project, which will not only provide electricity and water for irrigation, but will also supply drinking water to Peshawar in addition to mitigating the danger of floods in Nowshera," The Indian Express quoted Hussain, chairman of the Water and Power Development Authority, as saying. The Diamer-Basha reservoir will submerge some 104 km of the Karakoram Highway and displace about 30,000 people.
Locals in the region are reportedly protesting against Islamabad taking over large tracts of their land and handing over to the Chinese. CNN-News18 reported that the land was procured mostly by force by Pakistani generals and those opposing were either killed or incarcerated without a trial.
"Thousands had their land snatched and occupied by the military authorities and their agencies. Under this black draconian rule, nobody can raise their voices against the CPEC," Wajahat Hasan, chairman of the Gilgit-Baltistan Thinkers Forum (GBTF) said. China deployed its troops to take de-facto control of the area to keep the protests under control. Some of those soldiers are expected to work on the railroad and the dam project.
"They have to build many cantonments in Gilgit-Baltistan and both China and Pakistan will station their huge divisions of army," said Abdul Hamid Khan, chairman of the Balawaristan National Front (BNF). As a matter of fact, there has already been an influx of about 7,000 to 11,000 Chinese soldiers in Gilgit-Baltistan, according to a report in The New York Times.
Placement of Chinese and Pakistani armies in a disputed region, which India claims as its own, is a cause of worry for New Delhi. Gilgit-Baltistan is considered an integral part of Jammu and Kashmir. With the unrest simmering in India-occupied-Kashmir, this development has the potential of escalating the tension in the Valley.
Pakistan's repeated attacks along the LoC and its funding of terrorism in India has worried the Indian government for a long time. India has repeatedly accused Islamabad of fuelling unrest in the Valley. The presence of Chinese Army in Pakistan-occupied-Kashmir is expected to embolden Pakistan. China is also expected to develop the region as a special tourist destination. These developments will change the geopolitical situation in South Asia. India risks being isolated by the countries. New Delhi was the only country which skipped Beijing's One Belt One Road forum over concerns related to sovereignty and territorial integrity.
Chinese soldiers might covertly help Pakistan in sponsoring terrorism across the border. Islamabad, entirely supported by China, might assume a dominant position over New Delhi. While Prime Minister Narendra Modi raised the human rights issue of the Gilgit-Baltistan region in his independence day speech, little has been done to counter the growing presence of China. Pakistan remains largely unnerved by repeated accusations of blatant abuse of human rights in Balochistan and Pakistan-occupied-Kashmir. It is probably time for India to think about the region rather than just raising the issue of Islamabad's mistreatment of its population at the United Nations.
In an attempt to allay China's concerns about the unsettled status of Gilgit-Baltistan, Pakistan is also considering to elevate the constitutional status of the region and declare it as the country's fifth province.
India
The encounter began after information about the presence of new recruits of the Al-Badr outfit emerged crept in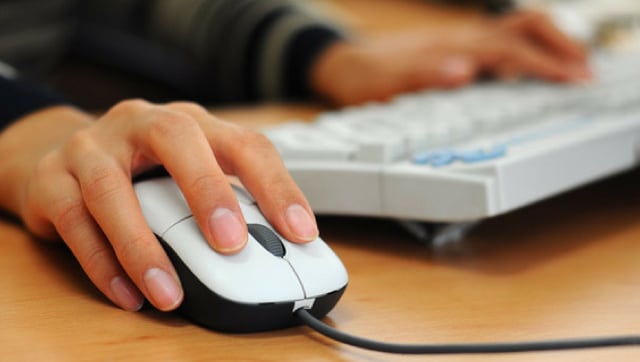 India
The varsity has also extended the date for admission-related formalities for all the candidates selected for the 2-year LLM Programme
India
The work on the oxygen plants at the government hospitals has been going on at a slow pace